We finally have our first look at Lady Gaga's character on the set of "American Horror Story: Hotel," and she looks pretty Gaga-esque.
Gaga's Elizabeth, the Countess and owner of Season 5's Hotel Cortez, was spotted filming on location for the series on Wednesday night outside of the Los Angeles County Museum of Art (LACMA). Wearing a red caped gown and the metal arm piece from the first "Hotel" teaser, Gaga walks through Chris Burden's street lamp sculpture at the Wilshire Boulevard entrance to the museum as some sort of black tie party takes place around her.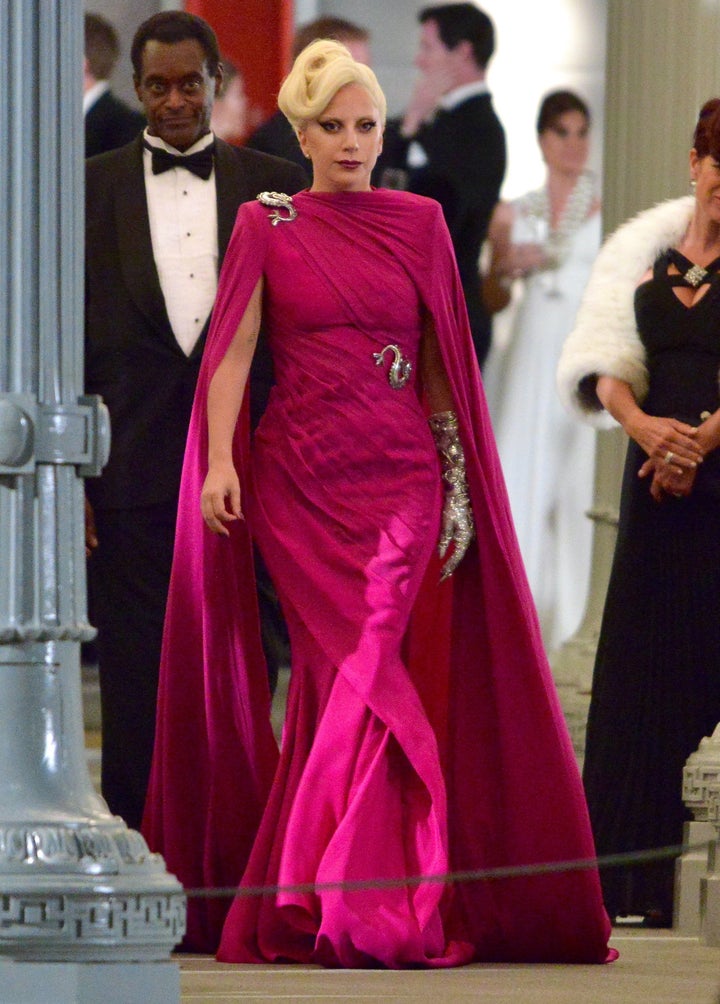 A fan also uploaded a video to YouTube of Mother Monster entering the sculpture to the music of Dinah Washington's "Coquette."
Burden's sculpture "Urban Light" was installed outside the museum in 2008. If "Hotel" is acknowledging the piece's real-life location at LACMA, then we can expect at least some episodes to take place sometime between '08 and today. But, Ryan Murphy also might be using the sculpture to reference the era of them lamps themselves. Burden's piece is made up of restored cast iron street lamps from the 1920s and '30s. Could it also take place then?
One thing we can guess is that "Hotel" will likely flash to the years 1989 or 1990 when Aileen Wuornos murdered several men -- Lily Rabe will portray the infamous serial killer this season. Knowing Murphy's style though, "Hotel" will probably jump between a variety of eras.
"American Horror Story: Hotel" premieres on Oct. 7 on FX.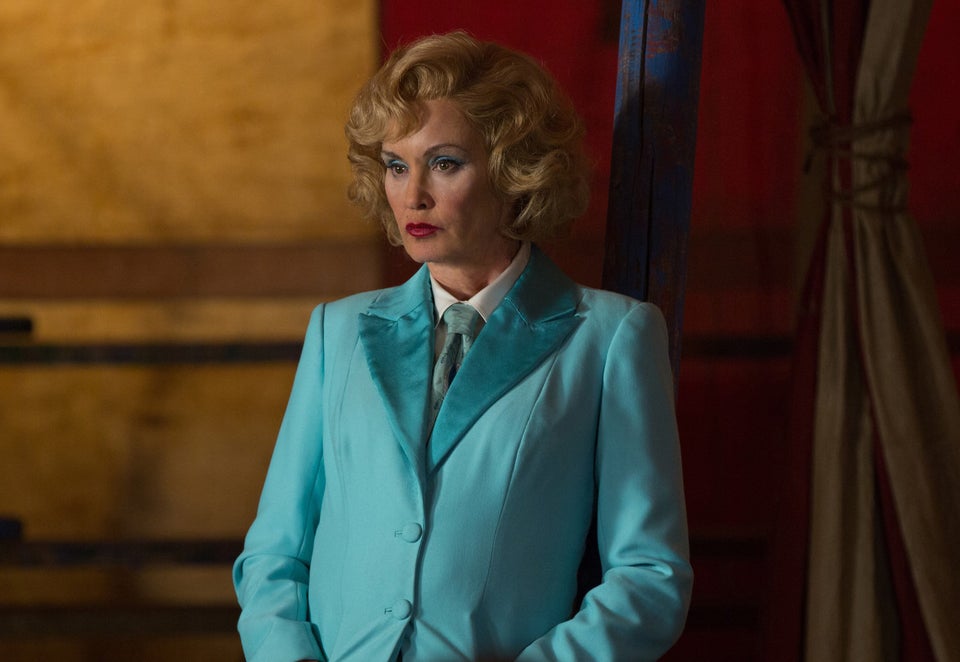 "American Horror Story"
For a constant stream of entertainment news and discussion, follow HuffPost Entertainment on Viber.
Popular in the Community