As a record number of Americans tuned in to Monday night's presidential debate between Donald Trump and Hillary Clinton, one major pornographic website saw its traffic sharply drop.
Compared to an average Monday, Pornhub.com reported that its traffic fell by 16 percent at 9 p.m. Eastern time this Monday ― the moment the televised debate kicked off. Traffic then recovered to normal levels as the debate wrapped up.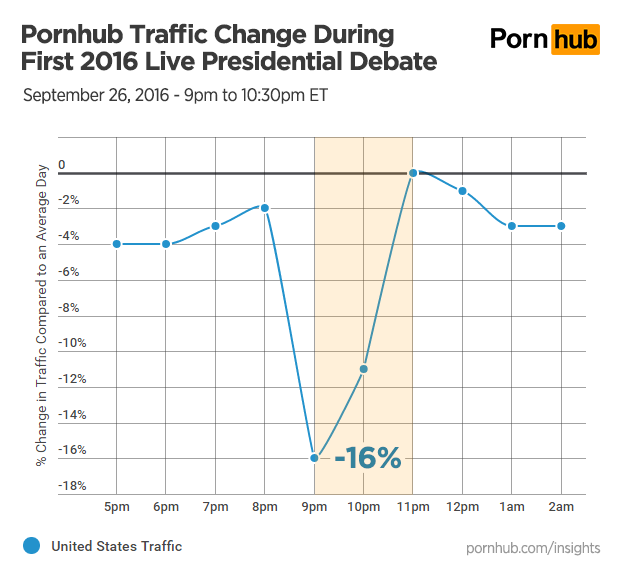 During the debate, Pornhub.com saw traffic from New Hampshire, Massachusetts and the District of Columbia drop the most, with a 21 percent decline for each location. Meanwhile, traffic from Mississippi, Alaska and Hawaii changed the least, with just a 4 percent drop. Many of the states with the biggest drops in traffic to the porn site either traditionally vote Democratic or are swing states.
The official platform of the Republican Party states that "pornography, with its harmful effects, especially on children, has become a public health crisis that is destroying the lives of millions." During the Republican National Convention in July, Pornhub.com reported seeing a 4.2 percent increase in traffic.
Sometimes, though, candidates blur the lines between politics and pornography: Earlier this year, Trump alluded to the size of his penis during one of the Republican presidential debates.
Monday night's debate drew an estimated 84 million views, according to preliminary Nielson data, making it the most-watched in history.
Before You Go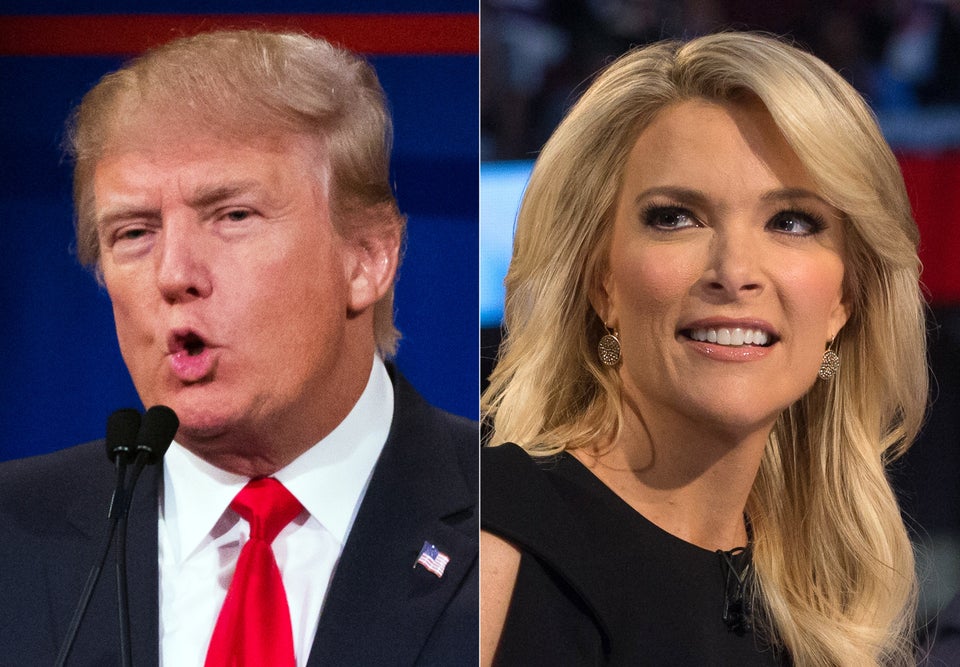 16 Things Donald Trump Has Said About Women, Round 2
Popular in the Community