They waited over half a century to say "I do."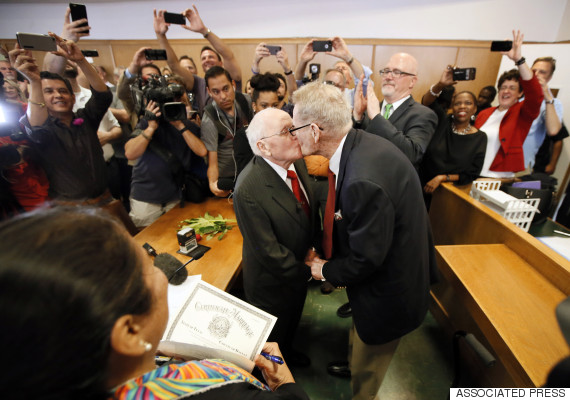 Judge Dennise Garcia, left front, watches as George Harris, center left, 82, and Jack Evans, center right, 85, kiss after being married on Friday, June 26, 2015, in Dallas.
Evans and Harris have been together for more than 54 years.
"You would have been blown away by the crowd there, there must have been 450 people there, people waiting to get married, reporters. It was amazing. Just amazing," Evans told People magazine about the unforgettable moment. "Ten years ago [marriage equality] was not within the realm of possibility."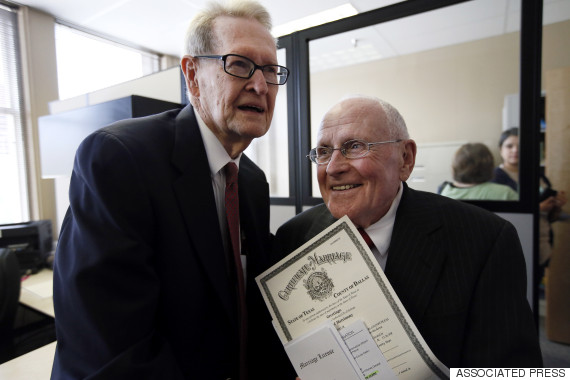 Evans (left) and Harris show their marriage license after being the first couple to receive it from the Dallas County Clerk on June 26, 2015.
Evans and Harris have reportedly spent decades fighting for gay rights and marriage equality, founding both the North Texas GLBT Chamber of Commerce and The Dallas Way, a project aimed at preserving and documenting the history of the gay, lesbian, bisexual and transgender community in the city.
"Our real focus has been our legacy for the community, that our whole lives have been trying to improve, to encourage the young people to make a difference," Harris told D Magazine last year. "They think they can walk down Cedar Springs holding hands, and it's just automatically come to that, but there was a lot of struggle to get there."
Prior to the Supreme Court's ruling last week, Texas had been one of 13 states where gay marriage was banned. However, the battle is still not over. On Sunday, the state's attorney general Ken Paxton (R) announced that county clerks in Texas will still be able to refuse marriage licenses to same-sex couples based on religious objections.
Before You Go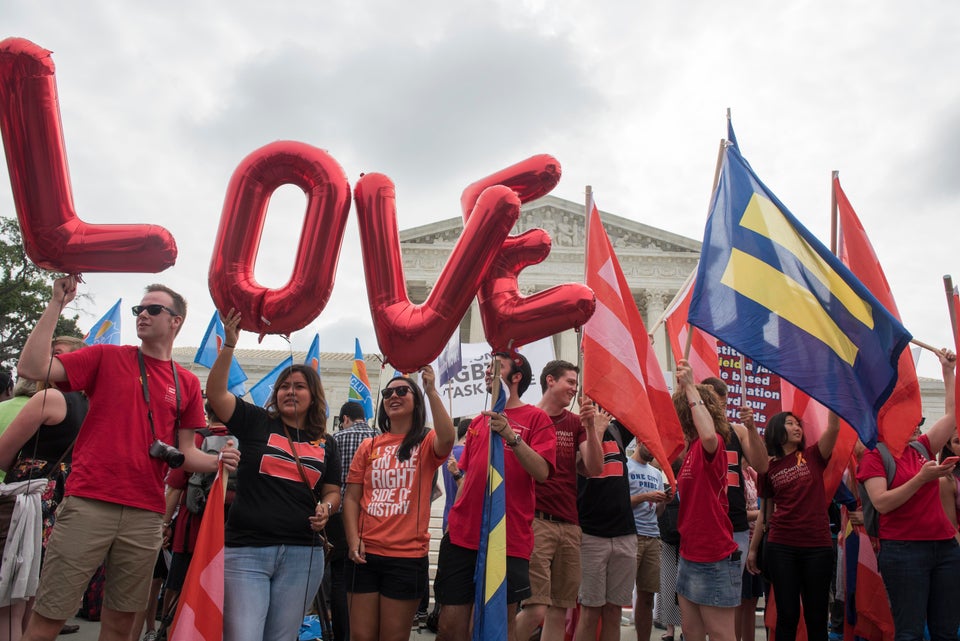 Marriage Equality