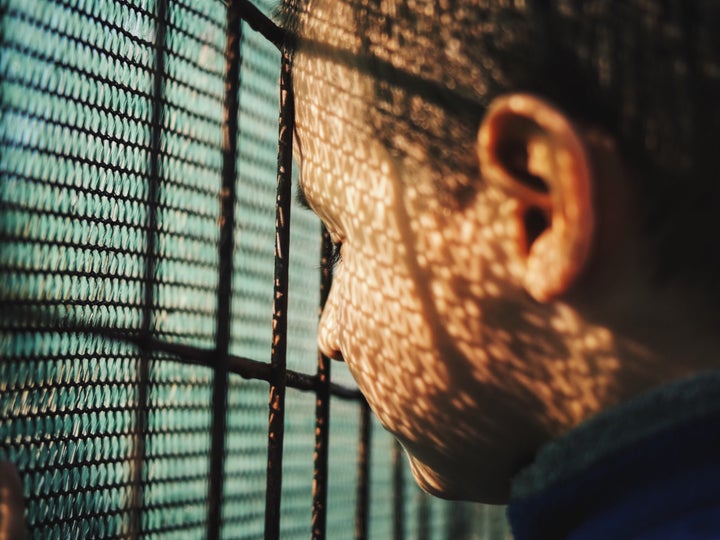 When Marshan Allen was 15, he made a mistake that almost kept him behind prison bars for life. The teenager had begun helping his older brother deal cocaine in Chicago, and in March 1992 he went on a mission to retrieve stolen drugs. Friends of his brother's, 19 and 20 years old, kicked in the door to an apartment and killed two people with a shotgun.
Less than a month later, Allen was charged with two counts of first-degree murder because of Illinois' felony murder rule, which states that anyone involved in the offense is legally accountable for the crime. Despite the fact that he waited in a van while the fatal shots were fired and did not carry a weapon himself, he received a mandatory sentence of life without parole.
Child advocates told HuffPost that the First Step Act, a crime bill that focuses on prison reform, fails to protect minors like Allen in the federal system. The legislation, which Congress is trying to pass, would not prevent children who are charged as adults on the federal level from being sentenced to life without parole. Advocates say it's disappointing that youths are constantly overlooked in criminal justice reform, especially since such a provision could prevent kids from spending their entire lives locked up.
James Dold, the advocacy director for the Campaign for the Fair Sentencing of Youth, said that sentencing "kids to decades in prison with no hope of relief" is one of the "most horrific injustices within the criminal justice system."
"It's basically just sentencing them to die in prison," he added. "America is a nation of second chances. And no one is more deserving of second chances than children."
In June, Rep. Bruce Westerman (R-Ark.) introduced a bill that would reduce juvenile life without parole (JLWOP) in the federal criminal justice system. It would mandate that after 20 years in prison, any people convicted as a minor could have their sentence reviewed by a judge, who would assess whether they are rehabilitated enough to rejoin society.
"Parts of their brains are not fully developed when some of these crimes are committed," he said. "We owe it to our fellow human beings to prove they can change and be productive members of society."
Dold said that when federal judges sentence a minor to life in prison for a felony, they have no "crystal ball" that can predict whether the youth "will be a threat to society in the future."
"None of us are the same person today [as] we were at 14," he said. "The idea that people don't have the chance to come out and prove to society that they are more than the worst thing that they've ever done is heartbreaking."
Sen. Chuck Grassley (R-Iowa) helped write and negotiate the First Step Act, and his communications director provided the following statement to HuffPost: "Chairman Grassley supports legislation that restricts youth from being sentenced to life without parole, and he included it in earlier iterations of the Sentencing Reform and Corrections Act. Ultimately, it was not included in the revised First Step Act, which primarily addresses federal drug sentencing. That said, it deserves to be considered next Congress."
The U.S. is the only country in the world that uses JLWOP. Though the Supreme Court has deemed mandatory JLWOP unconstitutional and banned it for nonhomicide offenses, there is no federal law prohibiting discretionary life sentences for juveniles. And while 21 states have banned the use of JLWOP entirely, the majority still allow the sentence on a discretionary basis.
The bill's passage would offer a second chance to the roughly 200 federal prisoners who were sentenced as juveniles to more than 20 years in prison — a group made up disproportionately of black people and people who witnessed violence or who were victims of abuse. (In state systems, there are more than 1,000 people serving JLWOP sentences.)
Allen, now 42, said he grew up in a neighborhood that was "infested with drugs and gangs." "I never aspired to be a drug dealer," he said. "[Those were] just the things available to me in my neighborhood and home."
He went to trial in Illinois, one of the states where judges may still sentence youths to life without parole. After spending almost 25 years in prison, Allen was let out in 2016 because of the 2012 Supreme Court ruling that deemed JLWOP unconstitutional. But in some ways, Allen got lucky. Dold said that the federal government and some states do not always act in compliance with Supreme Court rulings against JLWOP.  
He said that until Congress passes a bill, there is no real recourse for juveniles sentenced to life without parole in the federal system.
"The federal government shouldn't be able to lock kids up for the rest of their lives," he said. "We need to have reasonable, rational policies in place to treat kids as kids, regardless of what they do."
We owe it to our fellow human beings to prove they can change and be productive members of society.

Rep. Bruce Westerman (R-Ark.)
Allen is now a project manager at the Restore Justice Foundation, where he uses his story to advocate for criminal justice reform. While he's proud of his accomplishments over the past two years, he also thinks about all the experiences he missed in his youth — the basic stuff, like getting a driver's license, going to prom, having a wedding.
Yet he also feels fortunate to have narrowly avoided "spending the rest of my life in prison," like so many of the inmates he grew up with.
"I wouldn't have [spent] my first Christmas with my family in almost 25 years [or] Thanksgiving dinner with them," he said. "It's sad and makes me even sadder when I think about the guys who are still there and left behind."
Calling all HuffPost superfans!
Sign up for membership to become a founding member and help shape HuffPost's next chapter