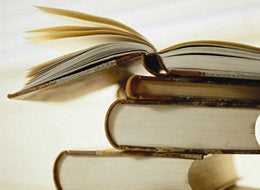 By now you have booked your hotel and are elated by (or resigned to) the prospect of sharing a room with a writer you hardly know. You have paid your registration fee and you imagine that only one thing stands between you and the excitement (or fatigue) of AWP: a blizzard of historic proportion gusting the revolving doors of the nation's capitol. If you are smart, you've also read "Things to Do in Denver When You're Braindead: An AWP Retrospective," the Rumpus piece by Steve Almond about all things AWP. What more is there to do but show up, you ask? A lot. Here's a list of 11 sundry things you might want to consider before over-packing your luggage or raising your expectations. I was going to give you 2011 but figured that might be overkill.
(1) Re-write your own schedule. The 500 odd page book you receive at the conference, though glossy (and full of clip-and-save glamor shots of sexy writers), will make your head spin. All panels/readings are online, so break it down by day and hour and choose your poison before you get there.
(2) Hang out at the conference hotel bar if you want to meet your friends. Hang out at the conference hotel bar if you have no friends -- because you'll do better with an ingestion of smooth vermouth anyway.
(3) Poetry readings trump readings of fiction hands down (and I am a writer of fiction). When it doubt, go listen to the poets.
(4) If you eat a proper breakfast -- yes, even at the conference restaurant - -you can sail past lunch, thereby attending another interesting session. You'll also get to dinner in a state of mild hunger and thirst, which will give you something to do (munch munch, swig swig), at one or more of the off-site gatherings at which you will most definitely find yourself unless you are completely devoid of imagination.
(5) Ask for late check out when you arrive. It beats standing in line for 45 minutes at the baggage/coat check area. And it beats paying another $169 for a place to hold your dirty laundry. Do not forget to tip the hotel staff an amount that reflects those considerable savings.
(6) Make food plans with good friends in advance so you make sure you have at least a few meaningful conversations before leaving. If you have time/money/spirit, make reservations at any one of these fine dining establishments helpfully listed for us by writer Leslie Pietrzyk (thanks for that tip, Derek Bridges)
(7) It's okay to hate the keynote speaker and listen to him/her anyway. S/he won't know you are there.
(8) The more interesting the panelists' backgrounds (not to be confused with sundries like stature, influence, age), the more kick ass the discussion.
(9) AWP will not help you publish your book or find an agent, but if you can chill, you'll meet a lot of people who will support you as you write.
(10) Make time to stroll through every aisle of the book fair. Stop and talk to people from the small presses and journals you've never heard of. If you find them interesting, take the info. leave the free giveaways. Buy books instead.
(11) Do not miss the Cave Canem reading on Wednesday night. It's the best way to kick-off the conference.
And, when it is all over, persuade a few good friends -- for god's sake, you've made some by now, surely? -- to hang out with you in the strangely silent lobby as, thank you Steve, "the tribe disperses, taxi by shuttle by rental car, dispatched giddy and hollow-eyed to its precincts of origin, to Fresno and Palm Beach and Denton, Texas," because there is nothing sadder than waiting for your departure by yourself.
I'll see you in DC. I'll be the long black haired gal sipping a Tipperary at the bar. Salut!
Popular in the Community