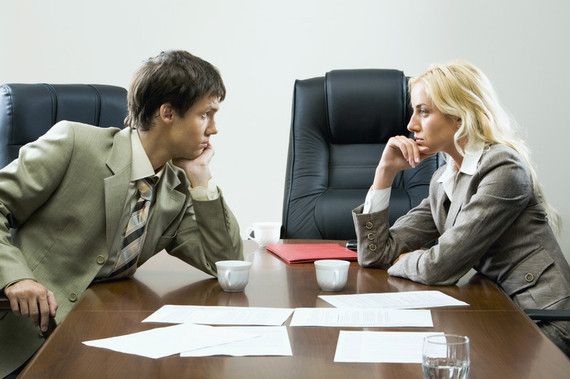 A recent survey by the California Association of Realtors had one interesting data point. 85 percent of recent home buyers believed that the home they purchased was fairly priced. This could be true, but price is relative, and many factors play into a negotiation. That same survey indicated that there was an increase in buyers coming from living with their parents; likely first time home buyers.
The home purchase negotiation doesn't need to be adversarial, but a well-prepared buyer can be a very happy seller in a few years if they do their homework and stand by the results. Sure, they're going to rely on a real estate agent's advice, but keep in mind their motivation is to close a deal for a commission, as otherwise they're working for free. I'm not saying they'll work against their buyers' interests, but they may not have the same desire to drive a hard bargain that could kill the deal. So, what should buyers do to get ready:
Go in with options: Sure, the most common approach is to find that "perfect" home and visualize living there and enjoying all of its features. However, when there's only one option and it's wanted badly, you're starting with a distinct disadvantage in negotiations. If you really want to clear your "negotiating mind," have at least one other desirable home you'd buy if this one doesn't work out price-wise.
Run the numbers for the current market: While the listing agent almost always completes a CRM, Comparative Market Analysis, to help the seller properly price the listing, not nearly as many buyer agents will do the same for their clients/customers. Have your agent take recently sold comparable homes and use their sold prices to determine if the home is priced right. Markets change, and sellers are loathe to reduce prices even if advised to do so by their agents. Also determine how far below the list price homes have been selling.
Run your personal payback timeline: How long will you need to keep this home to get back your cash invested and pay selling costs? Take the expected mortgage interest rate, do an online amortization calculation, and estimate closing costs to sell. See how far into the future you'll have to own the home to get your money out of it. And, remember that this does not include maintenance and care of the property.
Using these three evaluation strategies, the home may not look to be the great deal you initially thought it was. Or, it may look better, though doubtful. This doesn't mean don't make an offer. However, once you have this information, you can make a more intelligent offer with room for negotiation. You want to remember that there could be a new negotiation after the home inspection if numerous repair issues are discovered.
It's unfortunate that the first time home buyer is probably the most in need of sound advice and negotiation help, but they may not get it. Take care of yourself, run the numbers, be willing to walk away, and you may be amazed with the result.
Calling all HuffPost superfans!
Sign up for membership to become a founding member and help shape HuffPost's next chapter