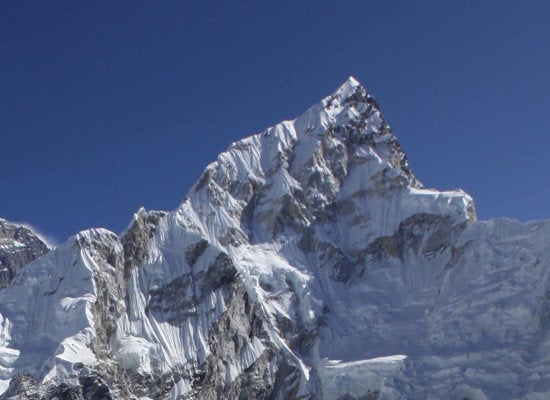 [UPDATE] American Eric Larsen climbed Everest in October 2010 equipped with an Earthmate PN-60w, which uses GPS signals rather than 3G. On October 15, Larsen tweeted "Everest summit," presumably from the mountain's peak.
[PREVIOUSLY] A British mountain climber has sent the first tweet from the top of Mount Everest.
On an expedition backed by Samsung, Kenton Cool scaled the world's tallest mountain with a Galaxy S II smartphone packed among his gear.
Cool reached the summit on Friday and tweeted triumphantly, despite a "weak 3G signal."
Nepalese wireless operator Ncell installed 3G towers near the base of the Everest in October of 2010.
LOOK: