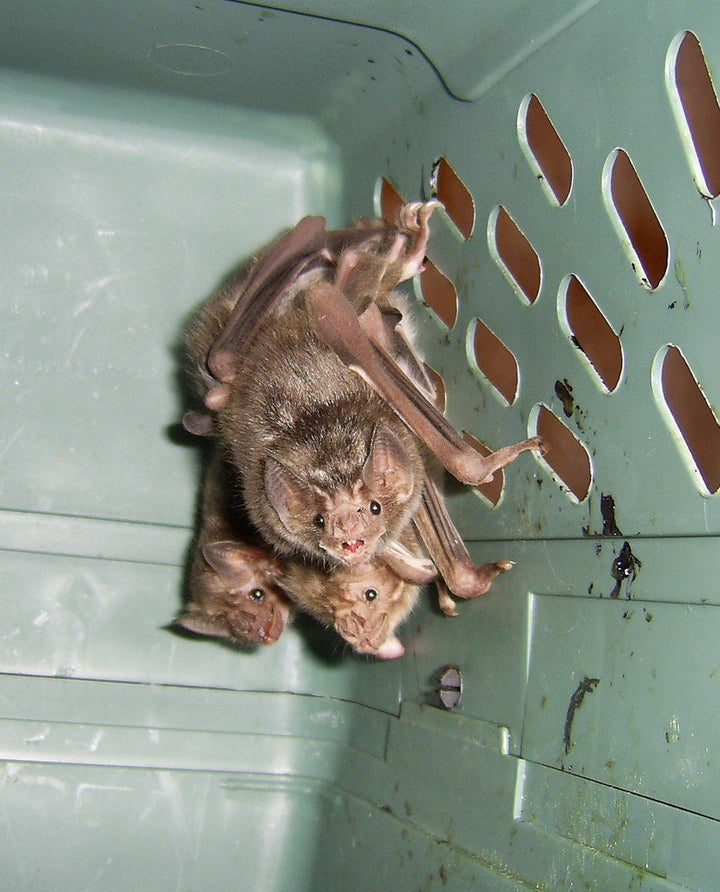 U.S. health authorities have announced the first death by a vampire bat in the United States.
According to the AFP, on July 15, 2010, a 19-year-old man was bitten by a vampire bat in Michoacan, Mexico. Ten days later, the migrant farm worker left for the U.S. to pick sugar cane at a Louisiana plantation. He fell sick, presenting symptoms of fatigue, shoulder pain, numbness in his left hand and a drooping left eye.
MSNBC.com writes, "Despite 'True Blood's' Louisiana setting, nobody thought of vampire bats because there are no vampire bats in the United States outside of zoos. But the young man had only just arrived in the United States." Tests later confirmed that he was infected with rabies.
The Centers for Disease Control and Prevention (CDC) recently wrote, "This case represents the first reported human death from a vampire bat rabies virus variant in the United States." According to the CDC, the victim had a notably aggressive form of rabies.
There have been 32 human rabies cases reported to the CDC since 2000.
According to the CDC, "Although vampire bats currently are found only in Latin America, research suggests that the range of these bats might be expanding as a result of changes in climate. Expansion of vampire bats into the United States likely would lead to increased bat exposures to both humans and animals (including domestic livestock and wildlife species) and substantially alter rabies virus dynamics and ecology in the southern United States."
Vampire bats made news earlier this week when researchers reported that these bats are able to find blood through a heat-detecting molecule covering nerve endings on their noses. According to ScienceDaily, once an adult vampire bat has found a vein to feed on, it can drink half of its body weight in blood.
Although they may be feared, killing bats is not the answer, and the CDC writes, "the elimination of vampire bats to prevent human or animal rabies remains controversial."
A deadly disease, white-nose syndrome, has killed over one million bats of different species in the past five years.
Related
Popular in the Community