This year's lingerie extravaganza won't air on CBS until December 4, but thinking of the annual event got us wondering: when was the first Victoria's Secret Fashion Show? Who modeled in it? What did they wear? Was it as retro-tastic as we're imagining?
So we took a look back to find photographic evidence... and we were not disappointed. Turns out the first Victoria's Secret Fashion Show, produced to promote the retailer's goods in a high-profile way, was staged in 1995 at the Plaza Hotel (so swanky!). Stephanie Seymour hosted the show, which featured Veronica Webb and Beverly Peele, and the fashion was stunningly demure. No glitter, no costumes and certainly no wings -- instead the models wore cotton undies, the occasional silk robe and lace-trimmed bra-and-shorts sets. Oh yeah, and there were no Jay-Z and Kanye West performances.
Ah, the age of innocence. We wonder what Stephanie Seymour thinks of the over-the-top spectacle the Victoria's Secret Fashion Show has become.
For today's Fashion Flashback, check out video footage (above) as well as photos from the very first show circa 1995. Are you surprised at how tame it was?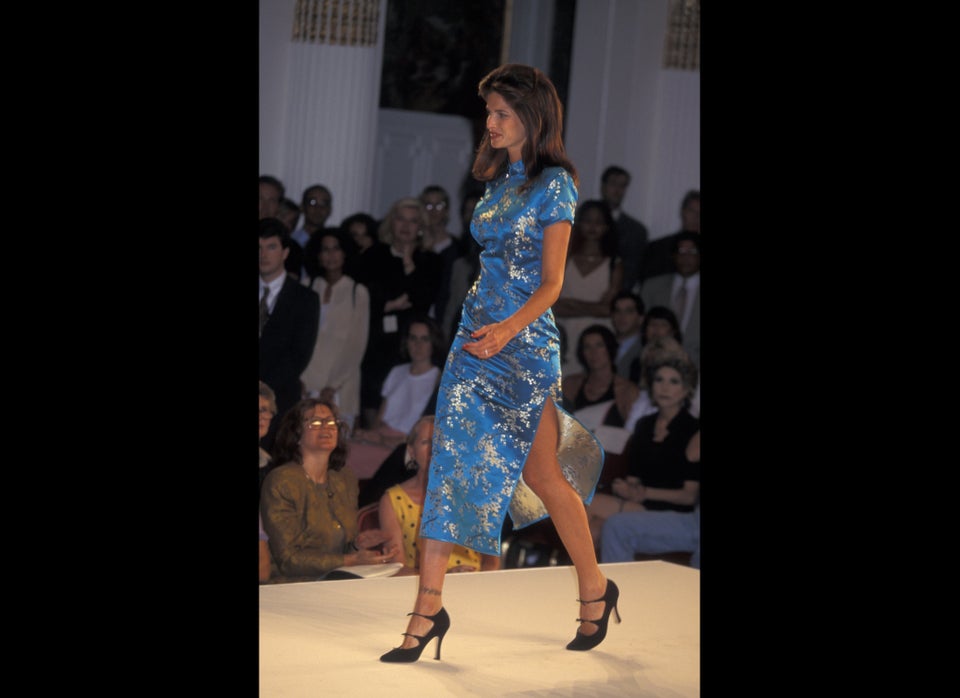 Victoria's Secret Fashion Show: Then & Now