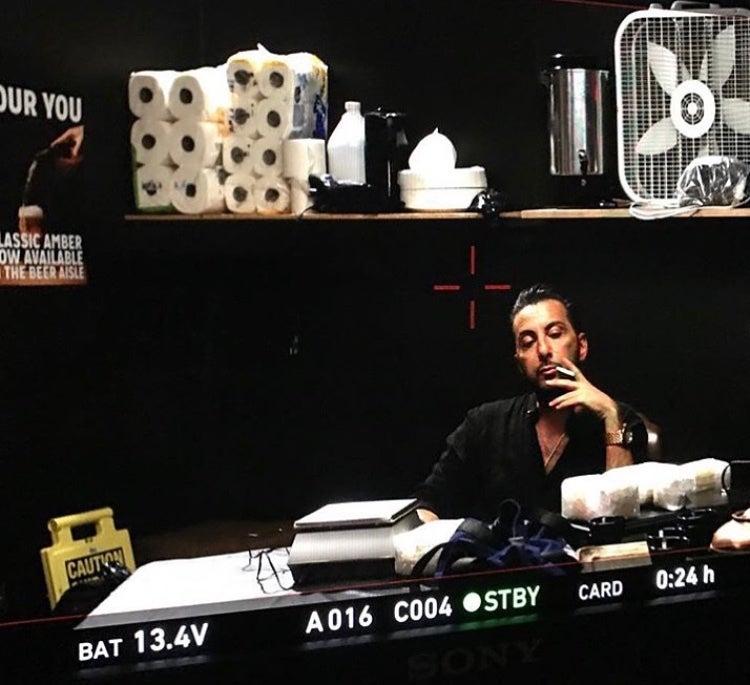 In Hollywood (and in life), the rise to the top can prove a long way up. For those who find the most success, it comes from sticking to your guns, staying true to your passion, and not being afraid to stand out. Alright, so that was a whole lot of clichés for one sentence, but, let's face it, there's a reason they've proved to be true all these years.
Just ask Danny Abeckaser. The man is a force, an all-around hustler, and has been paving his own path in the film industry with the founding of his 2B Films production studio, which has already greenlit seven film projects since its founding in 2013. Two of these include the documentaries, "Davi's Way" (starring Robert Davi) and "The Last Shaman."
Whether you know him for his first starring role in the 2016 iTunes comedy hit "A Standup Guy," parts in "The Iceman," "Wolf of Wall Street," or "Holy Rollers" (his first movie, of which he also earned his first producing credit), or upcoming roles in the Scorsese film "The Irishman," or Gavi Rapp's "The Mob Priest," you know he's one to watch. And, if you don't, now you do.
Abeckaser secured the attention of Hollywood after his 2015 film "Club Life," now an international cult favorite, which he co-starred in, created, co-wrote and produced based on his success as a New York nightclub promoter and nightlife power player, which set in motion his full-time transition into the worlds of acting and producing.
Now comes his directorial debut in First We Take Brooklyn, a film he co-wrote with actor and producer Jon Carlo.
Starring himself, AnnaLynne McCord, Harvey Keitel, Charlotte McKinney, Edoardo Ballerini and Kathrine Narducci, the story brings grit and drama to the big screen in a feature film showcasing the dark life faced by lead character, Mikki Levy, upon return to his hometown of Brooklyn, following a sentence in one of Israel's toughest prisons. Hoping for a fresh start, the harsh reality of life as an ex-con sets in and he gets dragged into a brutal turf war with the Russian mob forcing him to revisit his dark past and the survival skills he learned in prison. Mikki aggressively ascends the ranks of the underworld, but his tenacious drive may be the cause of his demise.
"This has been a long-time passion project with lots of blood, sweat and tears behind it. Therefore, I am so beyond excited for it to finally be ready for release," Abeckaser says. "Being born in Israel and raised in Brooklyn, I knew these kinds of characters my entire life – it's my DNA; so I was determined to direct [and star in] the film to properly bring these incredible people to life through incredible actors, and see the vision to fruition."
The film, which also stars Stevie Guttman, Kyle Stefanski, Ami James and Ari Barkan, was shot entirely on location in Brooklyn, to ensure all elements were as authentic as possible, which also allowed the actors to truly immerse themselves into the story.
"I'm just trying to tell the stories that the big studios won't make anymore," says Abeckaser. "Anytime you can tell a story like this in a movie, it's a miracle."
Check out the full trailer below, and follow @dannya27 and @firstwetakebrooklyn on Instagram for updates leading up to its February 2018 release.
Calling all HuffPost superfans!
Sign up for membership to become a founding member and help shape HuffPost's next chapter
This post was published on the now-closed HuffPost Contributor platform. Contributors control their own work and posted freely to our site. If you need to flag this entry as abusive,
send us an email
.