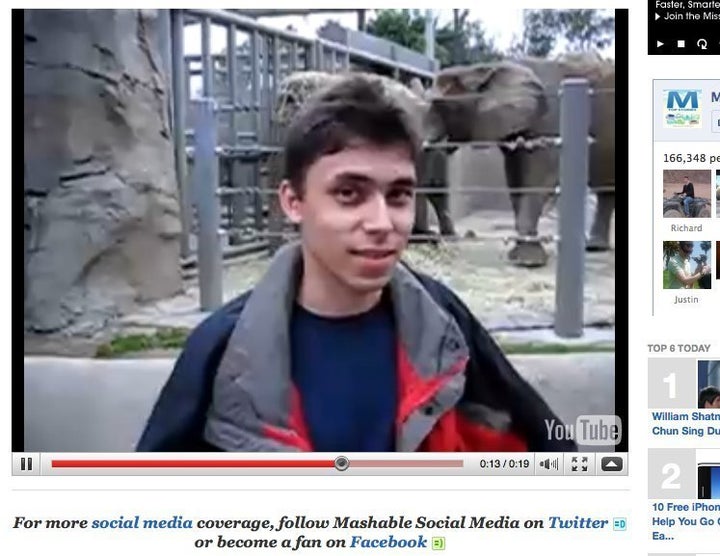 It's been a landmark week: we celebrated the 40th anniversary of Earth Day, the 50th anniversary of the birth control pill, and the 20th anniversary of the Hubble Telescope.
YouTube was founded February 14, 2005, but the first video to hit the site--a 19 second clip of YouTube cofounder Jawed Karim at the San Diego zoo--didn't come until April 23, 2005.
Check out the first-ever YouTube video below, then we want to hear from you: What is your favorite YouTube video ever? And why?
WATCH: (
)
Related
Popular in the Community