Who doesn't want to have fun getting fit?
Zumba, the Latin-dance-inspired fitness-party-turned-workout aims to help you do just that.
Created in the mid-90s by Colombian fitness instructor Alberto "Beto" Perez, Zumba has experienced wild success in the 2000s. Now, Zumba is taught in gyms and studios all over the world, there's a Zumba licensing academy for new instructors, an apparel and accessories line, and at-home DVDs and video games.
But if your idea of exercise doesn't usually include dancing, signing up for your first Zumba class can be a little unnerving: What if you can't follow the steps? What should you wear? Not to worry. Zumba was created so that anyone and everyone could participate, and classes are notoriously welcoming to newcomers.
Still, it never hurts to know a little something before you show up. That's why we checked in with celebrity Zumba instructor Kass Martin (she's the one showing off her killer body on the cover of the new Zumba Fitness 2 video game) for some helpful pointers.
Click through our slideshow below for tips on navigating your first class. Then tell us in the comments what you thought about your first Zumba experience.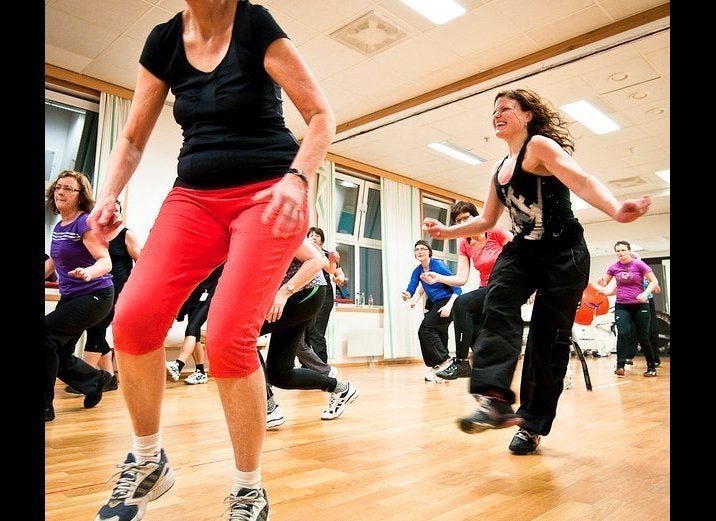 What To Expect At Your First Zumba Class
Related