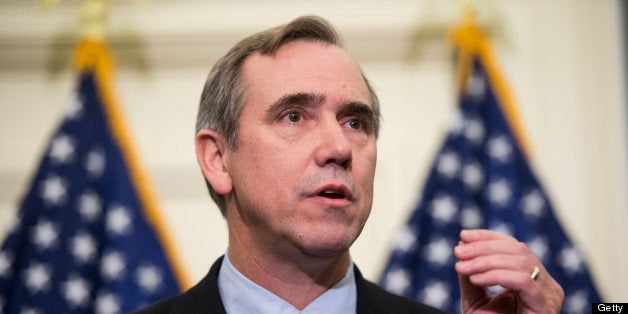 WASHINGTON -- Sens. Jeff Merkley (D-Ore.) and Mike Lee (R-Utah), joined by a group of Democrats and Republicans, introduced a bill Tuesday to require the attorney general to declassify legal opinions that have been used to justify the National Security Agency's broad surveillance programs.
The bill would require significant Foreign Intelligence Surveillance Court (FISC) rulings to be made public. The bill's sponsors say the interpretations made by judges could be quite different than Congress' intent in passing the law.
It has the support of Sens. Patrick Leahy (D-Vt.), Dean Heller (R-Nev.), Mark Begich (D-Alaska), Al Franken (D-Minn.), Jon Tester (D-Mont.), and Ron Wyden (D-Ore.)
Some members of Congress have said they have not been briefed on the Internet and phone surveillance programs that The Guardian and The Washington Post revealed last week. The White House responded that it held 22 briefings on the NSA's Internet monitoring program, code-named PRISM, over the course of 14 months starting in October 2011.
"Americans deserve to know how much information about their private communications the government believes it's allowed to take under the law," Merkley said in a statement. "There is plenty of room to have this debate without compromising our surveillance sources or methods or tipping our hand to our enemies. We can't have a serious debate about how much surveillance of Americans' communications should be permitted without ending secret law."
President Barack Obama said he welcomed a debate on the surveillance programs Friday. "I think it's healthy for our democracy," he said. "I think it's a sign of maturity, because probably five years ago, six years ago, we might not have been having this debate."
A similar amendment introduced by Merkley failed in the Senate in December 2012 with 37 Senators voting in favor and 54 voting against. The Senate, meanwhile, voted to extend the Foreign Intelligence Surveillance Act (FISA) Amendments Act granting the government authority to surveil Americans by a wide margin.
Sen. Dianne Feinstein (D-Calif.), chairwoman of the Intelligence committee, tried to get the court to release summaries of its significant opinions. She wrote a letter cosigned by Merkley, Wyden and Sen. Mark Udall (D-Colo.) to Judge John Bates, the presiding judge over FISC. Presiding Judge Reggie Walton wrote back to her and said that the court could probably not do so because it would result in too much confusion and could disclose classified information. He pledged to try to work with her but anticipated that not many cases could be declassified.
The bill says that the attorney general could choose to release a summary of the documents if the office deems that the release of the full opinion could harm national security. If even a summary could harm national security, then the attorney general would be compelled to provide a report to Congress outlining the process to declassify the opinions and the number of those expected to be withheld.
The court, established in 1979, provides oversight for surveillance warrants. However, as a practical matter, it rarely denies requests.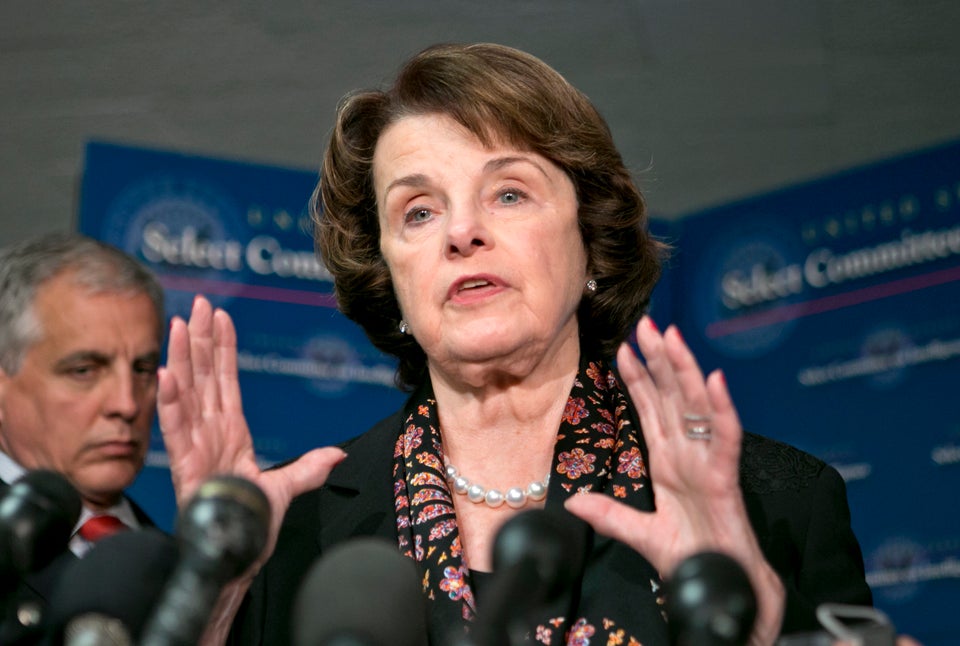 Politicians React To NSA Collecting Phone Records
Popular in the Community