 Gov. Bob McDonnell wants to siphon more of the state's sales tax to help fund transportation, link education reforms to a 2 percent increase in teachers' pay and fatten the state's rainy day fund to insulate Virginia against budget sequestration and the "fiscal cliff."
McDonnell on Monday unveiled his wish list of proposed amendments to the current two-year, $86 billion fiscal plan in his annual address to the General Assembly's money committees.
The governor proposed 150 amendments to save $524.3 million in state agency savings and spending cuts, and 204 amendments that would increase spending by $735.7 million for the two-year budget cycle. The result would be a net increase in spending of $211.4 million.
McDonnell also said he would refuse to expand Medicaid coverage under the Affordable Care Act, and reiterated his position not to create a state-based health exchange to implement the act.
On roads, McDonnell is trying again to pull a greater portion of the state's sales tax from the general fund to pay for transportation -- which legislators rejected this year.
Democrats on Monday didn't appear to have warmed to the sales tax approach since last session. McDonnell wants to capture $48.1 million in 2014 by boosting the portion of the sales tax dedicated to roads to 0.55 percent from 0.5 percent.
Transportation maintenance costs this year will drain $363.5 million from the fund budgeted for new roads and is expected to reach $500 million by 2019, fueling calls for a long-term comprehensive fix to the problem.
McDonnell has said he is crafting a transportation funding plan that aims to generate at least $500 million in revenues annually by 2018.
"The general fund is intended for education, public safety, health care and other needs," said Sen. Adam P. Ebbin, D-Alexandria. "We have a separate transportation trust fund that should be funded directly rather than robbing Peter to pay Paul."
Del. L. Scott Lingamfelter, R-Prince William, did not object to the diversion of some general fund revenue to transportation.
"The general fund is your money, it belongs to the people of the commonwealth," said Lingamfelter, one of seven Republicans seeking the GOP nomination for lieutenant governor in 2013.
"They ought to be able to take some of their money and spend it on their priorities."
Democrats also had strong reactions to McDonnell not adding any funding in the budget for the optional expansion of Medicaid under the Affordable Care Act.
"In a 13-page single-spaced speech, only one sentence revealed he is not planning to expand Medicaid," said Sen. Janet D. Howell, D-Fairfax. "More than 305,000 Virginians are not going to be covered. This is tragic and irresponsible, and the subject deserves more than one sentence."
Lingamfelter said expanding Medicaid could eventually obligate the state to "hundreds of millions" in costs once the federal government's subsidy tapers.
Under the health care law, the federal government would pay all the cost of expanded coverage for three years and then gradually reduce its share to 90 percent in 2020.
On K-12 education, McDonnell proposes plowing roughly $75 million into part of his education agenda, which includes a proposed $58.7 million to fund the state's share of a 2 percent pay raise for public school teachers and instructional staff.
He suggests that pay raise, however, be contingent on the state legislature passing a package of changes, including extending the new teacher probation period to five years from three before a teacher receives a continuing contract and defining incompetence to include at least one "unsatisfactory" evaluation.
The governor also said the state's rainy day fund would grow to $690 million by June 2014. As of June 30, it was $304 million. He proposed further increases in a contingency fund designed to cushion the impact on the commonwealth of any funding cuts from the federal government.
Defense-heavy Virginia could feel particular pain from any federal spending reductions and is especially susceptible if Congress cannot avert deep automatic cuts under the process known as sequestration.
"The unprecedented uncertainty that we face on the fiscal front from Washington requires that Virginia maximize both liquidity and budget flexibility," McDonnell said in a speech to the money committees.
The governor also proposed $45 million in 2014 to eliminate a requirement that local governments send money back to the state. Local governments hailed the governor's decision to halt the payments, which Virginia has required since 2008 to help balance the state budget.
"Without a doubt, it's the best news we've received on the state budget in five years," said Neal Menkes, director of fiscal policy at the Virginia Municipal League, which made ending the reversion requirement its top priority for the General Assembly session.
McDonnell's amendments also include $14.3 million for a prison in Grayson County, repurposing the Hanover Juvenile Correctional Center and moving the Reception and Diagnostic Center in Chesterfield County into the Oak Ridge Juvenile Correctional Center to save about $7 million.
He said he expects layoffs to be minimal because of other vacancies in the Department of Juvenile Justice.
McDonnell captures about $59 million in savings from recommendations by state agency heads. He directed the agency leaders to send him ways to potentially cut their budgets equal to 4 percent and was sent roughly $130 million in proposed cuts for 2014.
He proposes saving an additional $12.2 million by scrapping "cost of competing" salary boosts for school support positions in some localities in 2014.
McDonnell's proposed budget amendments and revisions are just that -- proposed. Now it's up to the legislature, which convenes Jan. 9, to decide what stays and what goes, and what changes.
"Now it's on us to roll up our sleeves and get at the details," said Lingamfelter.
"These were the governor's revisions," said Howell. "Now it's our turn to edit."
Staff writer Michael Martz contributed to this story. ___
(c)2012 the Richmond Times-Dispatch (Richmond, Va.)
Distributed by MCT Information Services
Related
Before You Go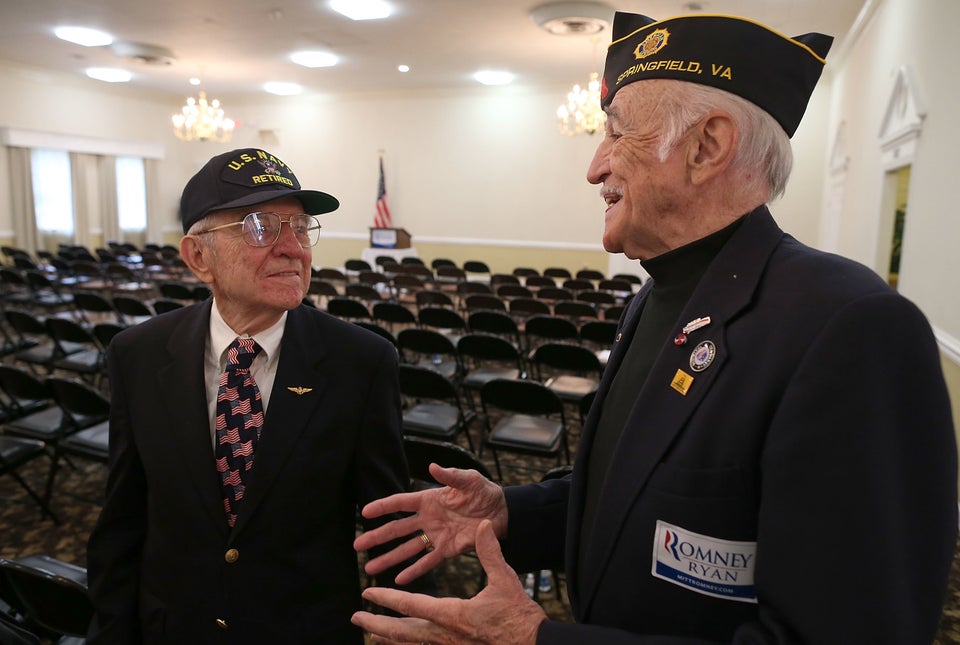 What Could Fall Off The Fiscal Cliff
Popular in the Community