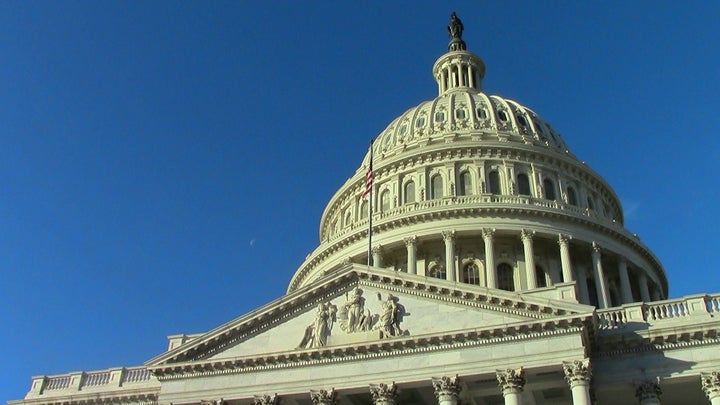 WASHINGTON -- Congress stumbled ingloriously off Capitol Hill New Year's Eve, with the Senate passing a "fiscal cliff" deal two hours after the deadline to address the tax and spending problems that Capitol Hill had created for itself, and leaving the final resolution for the start of 2013.
The lawmakers managed that feat despite knowing about the deadline for a year and a half, and despite having the deal in sight Sunday night. It preserves Bush-era tax cuts for income under $450,000 for couples and under $400,000 for individuals. The tentative deal also would extend emergency unemployment insurance and secure other tax policies that generally help the middle class.
The Senate voted for the plan 89 to 8 at 2 a.m. Tuesday after a late-night visit from Vice President Joe Biden. It must also be passed by the House, which is scheduled to start work at noon Tuesday.
The deal would raise some $715 billion over 10 years -- much less than the $1.6 trillion for which President Barack Obama had been hoping as part of what he called a larger, balanced debt-and-deficit plan. It would also push off for two months the start of $1.2 trillion in spending cuts known as "sequestration" that Congress passed in 2011, setting up a new potential crisis in March: the combination of a new start date for those cuts, the expiration of the nation's current debt limit, and the potential for the federal government to run out of money on March 27.
It's not what anyone was hoping for, and even lawmakers seemed repulsed by their actions.
"This is disgusting, and everybody involved should be embarrassed," said Rep. Steve LaTourette (R-Ohio), marching glumly from a GOP conference meeting in the House Monday evening. "It's not even small ball -- it's a pingpong ball," he said of the latest deal the Senate was working on.
"I would say we're all disappointed we're at this point on New Year's Eve," said Sen. Debbie Stabenow (D-Mich.) before the vote, adding it would have been better if this past summer the House had passed a bill that Democrats favored to let the Bush tax cuts expire above the $250,000 threshold. She supported the deal, anyway.
"Everybody's disappointed, you know? Everybody wanted the grand bargain," said Sen. Dianne Feinstein (D-Calif.), also a supporter. "Everybody wanted the big thing that would change the course of mankind in this country. It isn't going to happen. So it's step by step by step. It's a slog all the way."
Feinstein's hope was that a bipartisan Senate deal could set the stage for a better environment in Congress. But it comes over a deal that is much smaller than the grand bargain that many observers felt the country needed to get on a more sustainable path -- a minimum of $4 trillion in tax hikes and spending cuts.
The deal that the Senate agreed to does not come close, leaving the spending half of the equation in limbo.
For a while Monday, it looked like a deal could be reached sooner. But Senate Republicans and their aides said that Democrats tried to delay the sequester spending cuts even longer, for a full year. The GOP has been pushing for cuts, beyond those they won in the 2011 debt ceiling agreement, when Congress just barely avoided a historic default.
Getting nothing on spending -- with the risk of nothing for a year -- was taken as a slap. "It's all revenue," Sen. John McCain (R-Ariz.) told reporters after Senate Republicans met and agreed to accept a deal with a two-month delay in the sequester. "It's all taxes." McCain voted for the measure.
Many Republicans also reacted angrily to President Obama's speech earlier in the day, which they heard as blaming them for the standoff.
"This drama, I believe, unfortunately is a cynical attempt on the part of the president to ensure that he has a complete Democrat-controlled House of Representatives and Senate in his final term," said Rep. Michele Bachmann (R-Minn.).
Rep. Raul Labrador (R-Idaho) said that he wouldn't vote for a deal that maintained the Bush tax cuts only for income under $450,000 per year, but he suggested such a deal would likely pass the House if Obama stopped insulting Republicans.
"It's really amazing to me that the president would do a press conference where he poked Republicans in the eye and just made it seem like he's taking a victory lap instead of actually leading America," Labrador told HuffPost, adding that Obama seemed to know it would anger House Republicans.
"I think that was his intention," Labrador said. "He saw that we were close to a deal, and he decided, because he wants to fall off the cliff, that he would do something that would outrage Republicans."
House Republican leaders did not exactly leap at what the Senate was doing late Monday.
"The House will honor its commitment to consider the Senate agreement if it is passed," the House GOP leaders said in a joint statement. "Decisions about whether the House will seek to accept or promptly amend the measure will not be made until House members -- and the American people -- have been able to review the legislation."
If House Republicans balk at the current deal, Democrats, who are not thrilled that Obama is abandoning his campaign promise to set the tax hike threshold at $250,000 for couples, would have to provide the bulk of the votes in the lower chamber. If too many liberals also balk, the odds of passage could tighten quite a bit.
"A lot of us have been arguing that the leverage does favor us if we negotiate hard and are willing to wait until Jan. 1," said Rep. Peter Welch (D-Vt.), who has noted often that Obama campaigned and won on setting the tax hike threshold at $250,000. "But there's some deference here to the president. He's taken a hard position, and he's looking out after some of the big-picture items like: What's the impact on the economy? How does it affect confidence?"
Welch saw a deal passing whether or not Democrats agreed to the higher tax hike threshold -- because once the country goes over the cliff, the question then shifts to cutting newly raised taxes on the middle class.
"If [Speaker John] Boehner is willing to bring up the Senate-passed bill and let Democrats and some Republicans pass it, he's giving a free pass to the vast majority of his Republican members, who can say that they fought this all the way," Welch said.
Not all lawmakers were down on the process.
"No one is going to say, 'This is wonderful.' The Democrats won't and the Republicans won't," said Sen. Kay Bailey Hutchison (R-Texas). "But did our negotiators do a really strong job of having enough for the major concerns? I think they did. Vice President Biden came in, and he and [Senate Minority Leader] Mitch McConnell really got down to business, and I think certainly [Senate Majority Leader] Harry Reid and John Boehner and [House Minority Leader] Nancy Pelosi and the president were all involved in various stages."
A number of House GOP aides argued that with a deal in the works, the situation was not especially dire. The spending cuts and tax increases are slow-moving, they noted, and passing something on Tuesday soon after the deadline would be little different from passing something Monday night before the deadline.
The stakes could rise considerably, though, if the Senate deal disintegrates in the House.
This story has been updated with reaction to the Biden-brokered agreement in the Senate and the final vote.
Arthur Delaney, Elise Foley and Sabrina Siddiqui contributed reporting.
CORRECTION: An earlier version of this story, due to a typographical error, understated the amount of revenue that had been sought by President Obama.
Before You Go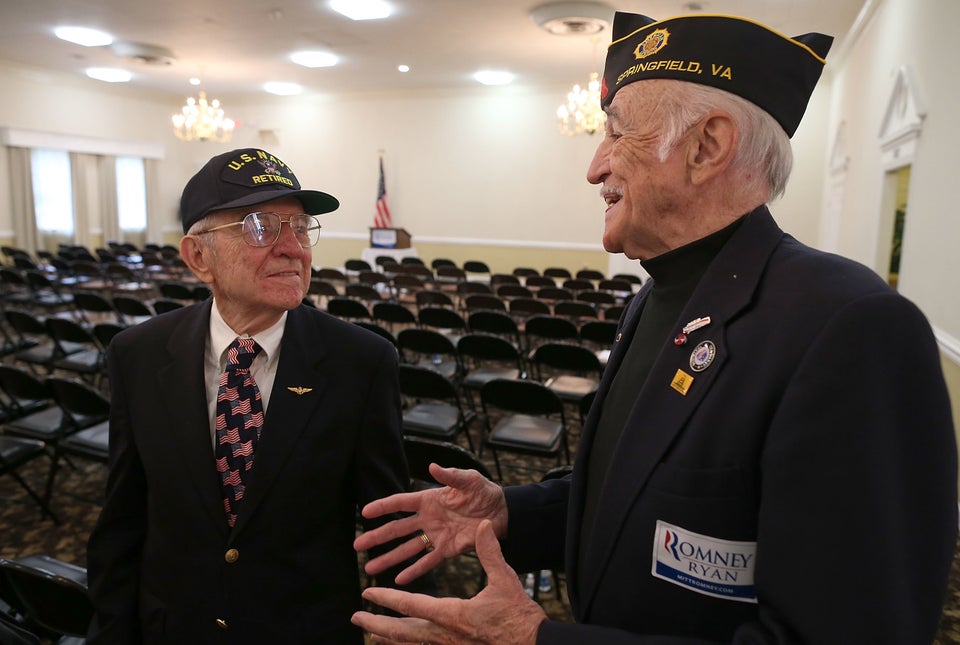 What Could Fall Off The Fiscal Cliff
Popular in the Community