 WASHINGTON -- With just three days to go before tax rates rise for all Americans and 1 trillion dollars in spending cuts over the next decade are triggered, President Barack Obama announced to the American public that the time for negotiations had not yet passed.
Several hours earlier, the president had met with top congressional leaders to discuss a path of resolution to the so-called fiscal cliff. It was, he said, a "good and constructive discussion," one that had left him "modestly optimistic" that a deal could still get done. But he chastised lawmakers for waiting once more until the last minute to reach an agreement.
"This is déjà vu all over again," he declared, adding that, "outside of Washington, nobody understands how it is that this seems to be a repeat pattern."
More importantly, the president declared that if Senate Majority Leader Harry Reid (D-Nev.) and Minority Leader Mitch McConnell (R-Ky.) are unable to reach a deal, he wants an up-or-down vote on a small package that would extend tax cuts for middle class Americans, continue unemployment benefits and lay the groundwork for future deficit reduction.
"The hour for immediate action is here. It is now," Obama said in a statement before the White House press corps. "If an agreement isn't reached in time between Sen. Reid and Sen. McConnell, then I will urge Sen. Reid to bring to the floor a basic package for an up-or-down vote."
"So if we don't see an agreement between the two leaders in the Senate, I expect a bill to go on the floor -- and I've asked Sen. Reid to do this -- put a bill on the floor that makes sure that taxes on middle-class families don't go up, that unemployment insurance is still available for two million people, and that lays the groundwork, then, for additional deficit reduction and economic growth steps that we can take in the New Year," Obama added.
The action now moves to the Senate, where Reid and McConnell have precious little time to hammer out a deal. House Speaker John Boehner (R-Ohio) emphasized during Friday's White House gathering that he would not move legislation to resolve the fiscal cliff without seeing the Senate act first.
Shortly after the White House meeting ended, Reid and McConnell appeared together on the Senate floor and said they plan to try to come up with a new proposal to present to their respective caucuses as early as Sunday.
"Whatever we come up with is going to be imperfect," Reid warned. "Some people aren't going to like it, some people will like it less. But that's where we are. We have an obligation to do the best we can."
Whether or not a Senate deal can be reached is anyone's guess, though it seems unlikely considering all the false starts that have characterized negotiations up to this point. Whether McConnell would allow for an up-or-down vote on a Democratic-authored bill is even less certain. On Friday evening, Reid's office announced that it was preparing such a bill for a Monday vote as a contingency plan.
McConnell said the next 24 hours will be crucial if there is any deal to be had. "I am hopeful and optimistic," he said.
The framework of a Senate-blessed deal did seem to come into focus prior to the Friday meeting. Hill aides on both sides of the ledger said they could envision support for a scaled-down proposal that included tax rates extended for household income under $400,000, an extension of unemployment insurance benefits, no change to the estate tax, no money for infrastructure and no resolution to the impending debt ceiling standoff. What would happen with the $1 trillion or so in sequestration cuts set to kick in on Jan. 1, 2013 and take place over the next 10 years was unclear.
A White House official declined to say whether this would serve as the ground floor for Reid and McConnell's talks or even if the president himself would support such a proposal. The official argued that any final deal that emerged from the Senate would have to be crafted with an eye toward garnering Democratic support in the House. Reid, after all, wouldn't sign off on a bill that set the threshold for tax hikes too high. And since Boehner's failed "Plan B" proposal showed he was unable to pass legislation raising rates only on millionaires, Democratic votes in both chambers would be needed.
"Whatever McConnell and Reid cook up is something that Nancy Pelosi has to support," the official said. "The Minority Leader will have a powerful role in these discussions."
The official added that the White House would be "in touch" with Senate negotiators during the next few days to ensure that talks stayed on track. If they didn't, and McConnell ended up filibustering even the president's scaled-back plan, the White House feels that the hit to his reputation would be heavy.
"It puts him in a position of filibustering tax cuts for the middle class," the official said. "This is their incentive to get a deal done."
Support HuffPost
The Stakes Have Never Been Higher
Before You Go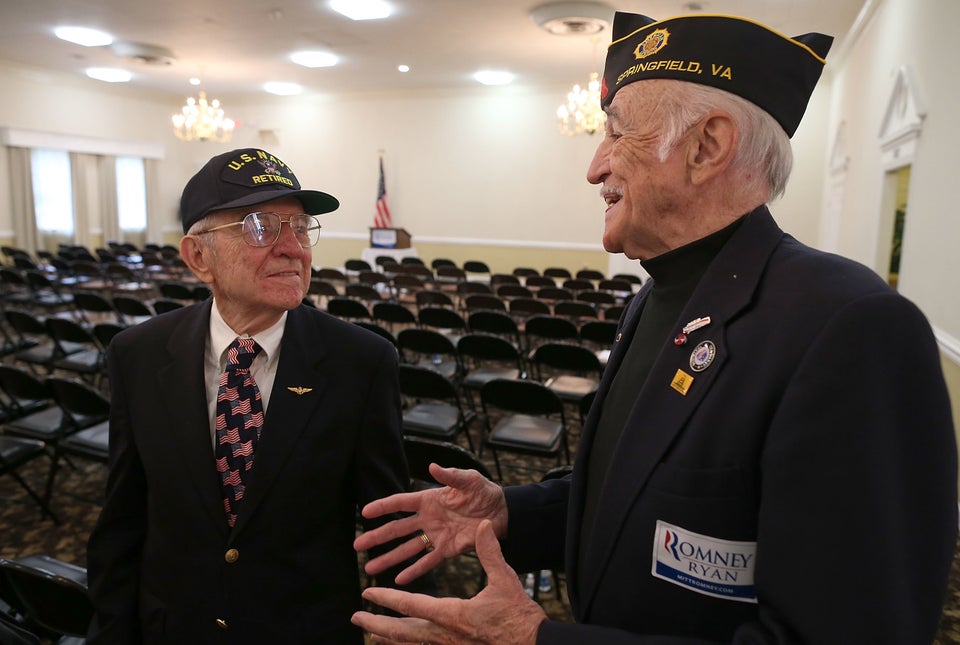 What Could Fall Off The Fiscal Cliff
Popular in the Community