 WASHINGTON -- Vice President Joe Biden and Senate Minority Leader Mitch McConnell talked deep into Sunday night, but New Year's Eve dawned with the edge of the "fiscal cliff" that much closer and no certain resolution in sight.
The so-called cliff starts just after the new year, when across-the-board cuts mandated by Congress start to take effect and the Bush-era tax cuts expire. Also involved are other tax measures that would largely hit the middle class, and emergency unemployment insurance, which just expired for some 2 million people.
Biden and McConnell began talking after the GOP Senate caucus leader and Majority Leader Harry Reid (D-Nev.) got stuck in negotiations Sunday.
"The leader and the vice president continued their discussion late into the evening and will continue to work toward a solution," a spokesman for McConnell (R-Ky.) said. "More information as it becomes available."
A House Republican aide close to the talks signaled Monday that a deal was very close to getting struck. One GOP Senate source said that while a deal might not get passed before the deadline, the outlines of one would emerge, certainly by Jan. 2, before the stock market opens.
"It might not pass in time, but there will be a deal," the source said.
Discussions faltered over the weekend after Republicans sought to include some cuts to Social Security through a changed measure of inflation. They withdrew that demand under Democratic pressure, and the focus shifted back to tax rates.
Republicans on Sunday said they were looking for a deal that preserved tax cuts for incomes below $400,000 to $500,000, as well as keeping estate taxes at Bush-era levels.
Reports emerged Monday morning that Democrats might be willing to embrace a freeze of rates below $400,000 for individuals and $450,000 for couples.
Some Democrats, such as Sen.-elect Tim Kaine (D-Va.), had campaigned on a $500,000 level, and President Barack Obama had offered a $400,000 cut-off at one point in the talks. But he had also dangled the Social Security inflation change, only to have Democrats yank it back over the weekend.
According to a top Democratic source, the party was pushing for a $360,000 threshold late Sunday for individuals, and a $450,000 threshold for joint filers. Republicans wanted those numbers to be $450,000 and $550,000, respectively.
Democrats also wanted to extend unemployment insurance for a year. Republicans were willing to extend the program for some time, but far less than 12 months. Each side had agreed on keeping the estate tax at 2012 levels. Democrats wanted a permanent patch for the alternative minimum tax while Republicans were willing to sign off on a one-year extension. Some 30 million more Americans would be hit by the AMT, which was originally meant just to tax the wealthy, but was not indexed to inflation.
A major sticking point was whether to raise the country's debt ceiling -- which it will hit soon -- and what to do about the $1 trillion, 10-year budget-cut plan mandated by Congress in the last debt ceiling deal. Democrats were pushing for a year-long extension of the borrowing limit and a two-year delay of the cuts. Republicans didn't want an extension at all and were demanding some concessions, seeing the debt ceiling as their best bargaining chip.
Even if a deal emerges, it would be difficult at this point to get it through the legislative process in time.
The House of Representatives met Sunday, as well the Senate, and after the GOP caucused there, lawmakers left saying it was all in the Senate's hands. But if the Senate, which opens at 11:00 a.m. Monday, manages to pass something, there is no guarantee the House will follow suit.
House Speaker John Boehner (R-Ohio) attempted to pass a tax cut extension for incomes below $1 million earlier this month, and his party balked at even that high level. Boehner would likely have to ignore the sentiments of his party in order to bring a Senate measure up for a vote, and count on Democrats to support it.
That becomes much easier after the first of the year, however, because all taxes will have been raised, and any new rates count only as tax cuts, instead of hikes.
UPDATE: 11:30 a.m. -- Reid opened the remarkable New Year's Eve Senate session offering little in the way of cheer.
"There are a number of issues on which the two sides are still apart. But negotiations are continuing as I speak," Reid said. "We really are running out of time. Americans are threatened with a tax hike in just a few hours. I hope we can keep in mind our single most important goal is to protect middle-class families.
"Whether or not we reach agreement in the short time we have left, we'll need agreement from both sides [to prevent] taxes going up tomorrow for every family in America," Reid added. "There are still some issues that need to be resolved before we can bring legislation to the floor."
Below, a live blog of the latest updates on the fiscal cliff:
Before You Go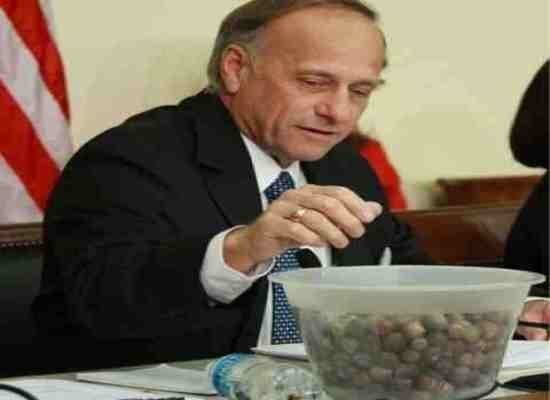 More Crazy Examples of Congressional Theatrics
Popular in the Community