WASHINGTON -- Negotiations over resolving the so-called fiscal cliff have hit a standstill as top Obama administration officials say they have not had formal talks with House Speaker John Boehner's office since Monday.
The officials, who briefed reporters on the condition that they not be quoted, flatly rejected the speaker's latest proposal to fully extend the Bush-era tax rates for income under $1 million. The White House's veto threat issued earlier in the day was sincere, they said. Moreover, they said they would not consider the offer as a formal proposal as a starting point to conduct future negotiations. Instead, they said they would work off Boehner's previous offer, which included a variety of entitlement reforms and spending cuts to go along with $1 million in revenue increases.
The president, the officials added, was set to leave town for Christmas break on Friday. But he would stay in Washington, D.C. if negotiations remained unresolved. That seems more likely than ever before, following a back-and-forth series of new offers, press releases, and hastily arranged news conferences this week.
The latest chapter began on Monday, when the White House put out a third offer to House Republicans. It included raising the income level for tax increases to $400,000 from $250,000 as well as $800 billion in savings -- including $290 billion in interest savings, $100 billion in defense cuts and $130 billion in savings from adjusting the inflation index for Social Security benefits. It also included roughly $80 billion in unemployment insurance and infrastructure spending.
Officials were hopeful that Boehner would work off that plan. Instead, the speaker trotted out a "Plan B," which called for millionaires to pay more in income taxes, but did not address issues like unemployment insurance, the impending sequester cuts and expiring tax extenders.
"We are in a much better place leverage-wise if the issue isn't about holding hostage tax rates for highest income earners," a Republican aide said of leadership's thinking. "We are going to keep talking to them to try and get a bigger deal, but if we can't, we will do something to make sure people's taxes don't go up."
By Wednesday morning, however, the White House was making it clear that it wasn't interested in playing ball. The administration issued a veto threat of Plan B and hastily called together a press briefing to explain its posture.
"The White House's opposition to a back-up plan to ensure taxes don't rise on American families is growing more bizarre and irrational by the day," said Boehner's spokesman, Michael Steel. "Republicans have always said a broader, 'balanced' plan is the ideal solution, and we have put one forward. In the absence of a 'balanced' solution from the president, however, we must act to stop taxes from rising across the board in 12 days. If Democrats disapprove of this bill, then there is a simple solution: amend it in the Senate and send it back to the House."
Top Obama administration officials, however, rejected the idea that the Senate would amend the Plan B legislation in the House, noting that the Senate had passed its own tax cut bill, which raised rates on income over $250,000 (why not, they asked, work off that bill?). Those same officials called it wasteful for House Republicans to spend three days on legislation that would never pass.
The president, the aides said, were hopeful about getting a larger plan together and would work with Republicans to make accommodations to his proposal. But political realities dictated that not much more could be done to modify the president's proposal. Any legislation would likely require Democratic votes in the House. It would also have to make it through a Democratic-controlled Senate. Administration officials also said they think the president will have a stronger political hand during the next Congress, when Democratic numbers will improve in both chambers and the president will be able to deliver both an inauguration speech and a State of the Union address.
As of now, the White House feels comfortable that the president's proposal could get the Democratic support it would need in the House, even with its reductions to Social Security benefits, the aides said. Asked if the debt ceiling remained a sticking point, they said no. Regardless of whether a fiscal cliff deal extends the debt ceiling for one year (Boehner's proposal) or two years (Obama's proposal), they said the president will refuse -- out of principle -- to negotiate with Republicans over it.
Before You Go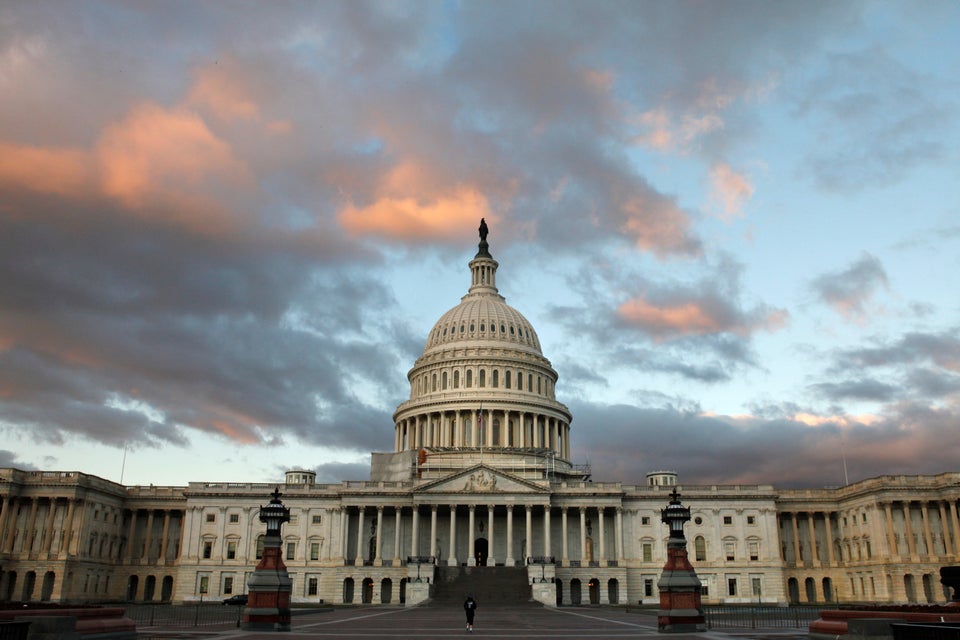 Do These Things, Don't Cut Entitlements
Popular in the Community