WASHINGTON -- Faced with a political impasse and with just 10 days left until the end of the year, President Barack Obama urged Congress on Friday to pass a smaller measure to avert the so-called fiscal cliff.
Speaking to the press before departing for Christmas vacation, the president laid out three things he wanted in a scaled-down package: the extension of Bush-era tax rates for incomes below $250,000, the extension of unemployment insurance benefits and the framework for larger deficit reduction.
"I've asked leaders of Congress to work towards a package that prevents a tax hike on middle-class Americans, protects unemployment insurance for two million Americans and lays the groundwork for further work on both growth and deficit reduction," Obama said. "That's an achievable goal. That can get done in 10 days."
The president's remarks came after a meeting with Senate Majority Leader Harry Reid (D-Nev.) and phone conversation with House Speaker John Boehner (R-Ohio). His new plan is the latest hit to the prospects of a larger grand bargain, but that might be music to the ears of some Democrats and Republicans alike.
An earlier blow was dealt last night when the House of Representatives failed to vote on a Plan B proposal from Boehner, a fallback measure to extend current tax rates for all incomes below $1 million after Jan. 1.
Prior to that, the president had modified his own offer from seeking $1.6 trillion in taxes and about $400 billion in spending cuts to $1.2 trillion in taxes and some $900 billion in cuts. His proposal also included chained CPI, a Social Security benefit cut that is unpopular among many Democrats.
The president emphasized in his remarks that he had done his part to compromise with Republicans in Congress. "I met them halfway on taxes and I met them more than halfway on spending," Obama said. "In terms of actual dollar amounts, we're not that far apart."
He added that he was still "ready and willing" to work toward a more comprehensive package but conceded that it might take several steps to come to an agreement, and the priority should be on coming to a resolution before the looming Dec. 31 deadline, when across-the-board tax-rate increases and automatic spending cuts are set to kick in.
"At the very least let's agree right now on what we already agree on. Let's get that done," Obama said. "Averting this middle-class tax hike is not a Democratic responsibility or a Republican responsibility."
But early reviews from the Hill for a smaller plan were mixed. The idea was "generally in line" with what Democrats have been calling on Boehner to do, according to a Senate Democratic aide.
"It absolutely would pass the House. Why do you think Boehner pulled the bill [extending tax rates for those under $250,000] last night?" the aide said, adding that a $400,000 threshold -- as contained in the president's latest proposal -- was only offered in the context of a larger proposal and would not be considered for a standalone bill.
The main problem that confronts a smaller package -- at least as Obama is envisioning it -- is that it would have to gain the endorsement of both Boehner and Senate Minority Leader Mitch McConnell (R-Ky.). The Senate has already passed a bill extending tax cuts for incomes below $250,000 a year and adjusting the Alternative Minimum Tax for a year. But the president is asking for more than that. He wants an extension of unemployment benefits as well as a framework for future deficit reduction. Republicans could block amendments to add either of those, leaving Obama with an even more bare-bones bill.
"There is no way Senate would accept that," said a House Republican aide involved in the talks of a smaller option. "And you know what we would do."
Still, the president -- who heads to Hawaii with his family Friday evening for the Christmas holiday -- expressed confidence that an agreement could be reached, and called on Congress to put aside the political theater that had derailed talks over the last week.
"Nobody can get 100 percent of what they want, and this is not simply a contest between parties in terms of who looks good and who doesn't," Obama said. "There are real-world consequences to what we do here."
An aide to Reid said the Senate Majority Leader "fully agrees" with Obama and believes that Republicans "should return to the negotiating table and work with Democrats to forge an agreement that avoids the fiscal cliff altogether."
"The bottom line is that moving forward on any solution will require cooperation from Speaker Boehner and Senator McConnell," the aide said in an email. "We hope they will return from Christmas ready to cooperate."
Boehner spokesman Brendan Buck said Republicans "remain hopeful" that the president is "finally ready to get serious about averting the fiscal cliff." He also confirmed that the Speaker will return to Washington after the holiday, "ready to find a solution that can pass both houses of Congress."
-- Ryan Grim contributed reporting.
Before You Go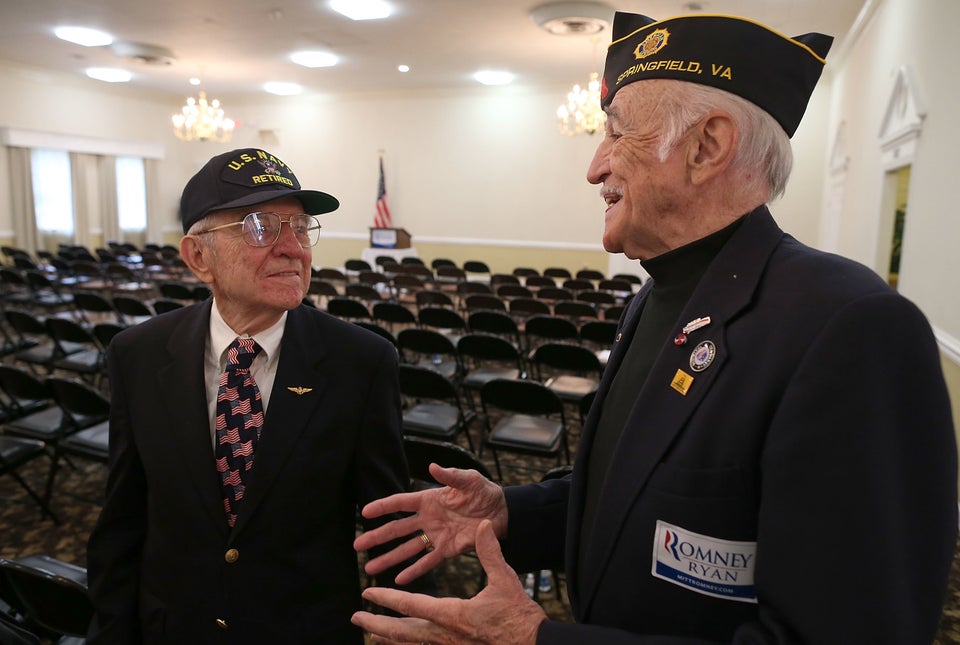 What Could Fall Off The Fiscal Cliff
Popular in the Community