 WASHINGTON -- For those holding out hope for a resolution to the so-called fiscal cliff, this was a lost Christmas.
Little to no progress was made in staving off the $1 trillion in spending cuts and across-the-board tax increases that are set to be triggered at the end of the year, multiple sources acknowledged. And while President Barack Obama cut short his vacation in Hawaii in hopes of sparking a deal before the new year, each side is now in a position of waiting for the other to act first.
An Obama administration official said that talks between the White House and congressional Republican staff haven't entirely dried up. But their utility is limited. The administration is waiting to see whether Senate Minority Leader Mitch McConnell (R-Ky.) will allow a deal to be moved through his chamber without being filibustered. It is also pushing House Speaker John Boehner (R-Ohio) to craft a bill in his chamber that would rely on Democratic votes. Short of that, the assumption is that lawmakers will head into January without a deal.
On the other side of Pennsylvania Avenue, the politics are more complicated.
After his caucus publicly rebuked him by refusing to support a fiscal cliff package he put forward, Boehner last week removed himself from negotiations, putting the responsibility for reaching a deal on the shoulders of Obama and Senate Majority Leader Harry Reid (D-Nev.). He hasn't moved from that position since.
"We'll see what Senate Democrats are able to produce," Boehner spokesman Michael Steel said Wednesday.
A House Republican leadership aide, meanwhile, said Wednesday it is still up in the air when, or if, the House will even come back into session before the end of the year. "No developments on our end at all. No talks," the aide said.
In case it wasn't already clear, Boehner and other House Republican leaders issued a joint statement on Wednesday indicating that they want the Senate to get the ball rolling on a fiscal deal.
"The House will take ... action on whatever the Senate can pass, but the Senate first must act. The lines of communication remain open, and we will continue to work with our colleagues to avert the largest tax hike in American history, and to address the underlying problem, which is spending," reads the statement from Boehner, Majority Leader Eric Cantor (R-Va.), Majority Whip Kevin McCarthy (R-Calif.) and Republican Conference Chair Cathy McMorris Rodgers (R-Wash.).
But McConnell doesn't appear any more inclined to play a role in negotiations. Instead, he is looking to Obama and Democrats to sort it out.
"There has been no outreach from Democrats here or at the White House," said McConnell spokesman Don Stewart. "We still don't know what their plan is to pass something that meets the president's criteria of balanced, bipartisan, and cuts spending. I don't know what Dems are up to."
A Senate Democratic leadership aide responded that the only way a fiscal package can move in either chamber is if both parties are on board. "We need cooperation from Republicans," said the aide, "and that hasn't materialized yet."
A White House official had little to add, saying only that "staff discussions continue," but that there was no news to report.
Obama and Boehner haven't talked since they spoke on the phone last Friday, before leaving town for the holidays. Shortly after their conversation, the president urged Congress to at least pass a scaled-down package to avert the fiscal cliff. His eleventh-hour proposal was simple enough: it would extend Bush-era tax rates on incomes below $250,000, extend unemployment insurance benefits for another year and a provide a framework for larger deficit reduction. But neither Boehner nor McConnell have responded to that pitch.
"Whatever we decide on must have the endorsement of Boehner and McConnell, and they each have to commit to producing votes to pass it," said one congressional Democratic aide involved in the talks. "As we have seen from Boehner, he can't produce the votes. How can we possibly even think of putting something together if neither of them will commit to actually produce votes?"
Jim Manley, a former top aide to Reid, said Senate Democratic leaders aren't likely to bring any fiscal package to the floor without a sign from McConnell that he's prepared to help pass it. And for now, it doesn't look like McConnell is willing to do that, said Manley, which doesn't bode well for anyone.
"Unless Sen. McConnell radically changes his tune and agrees to substantive compromises, we are headed over the cliff," he said. "But Sen. McConnell wants to ensure that whatever happens doesn't have his fingerprints on it."
Manley said McConnell is someone who is already "a very cautious politician," but given that he is also likely to face a Tea Party challenger in 2014, the chances are even slimmer that he'll support a deal that involves taxes going up on anyone.
"We've got a potentially toxic situation," Manley said.
Sam Stein and Ryan Grim contributed reporting.
Before You Go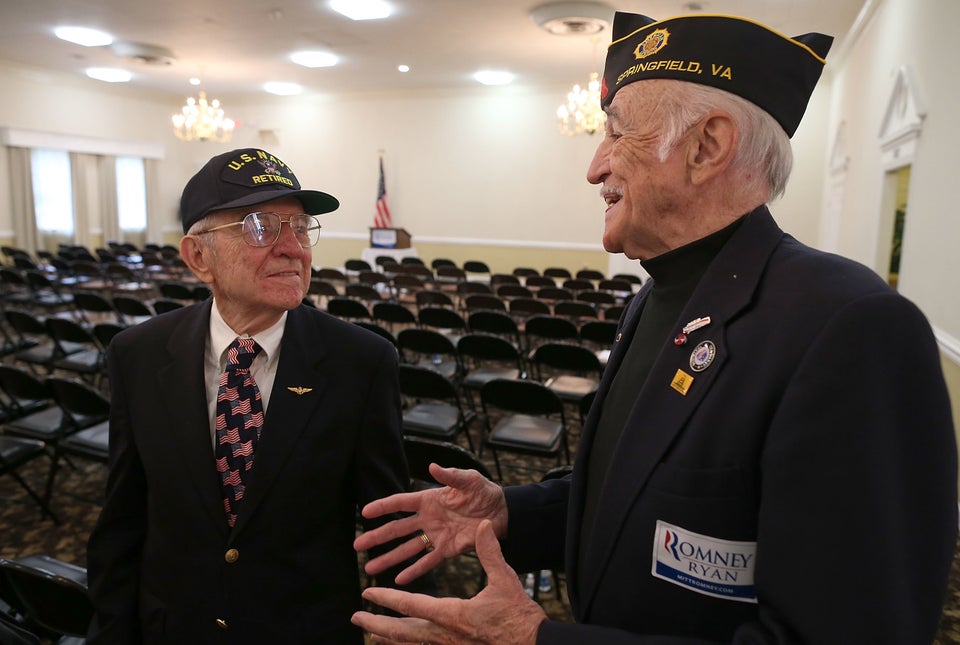 What Could Fall Off The Fiscal Cliff
Popular in the Community