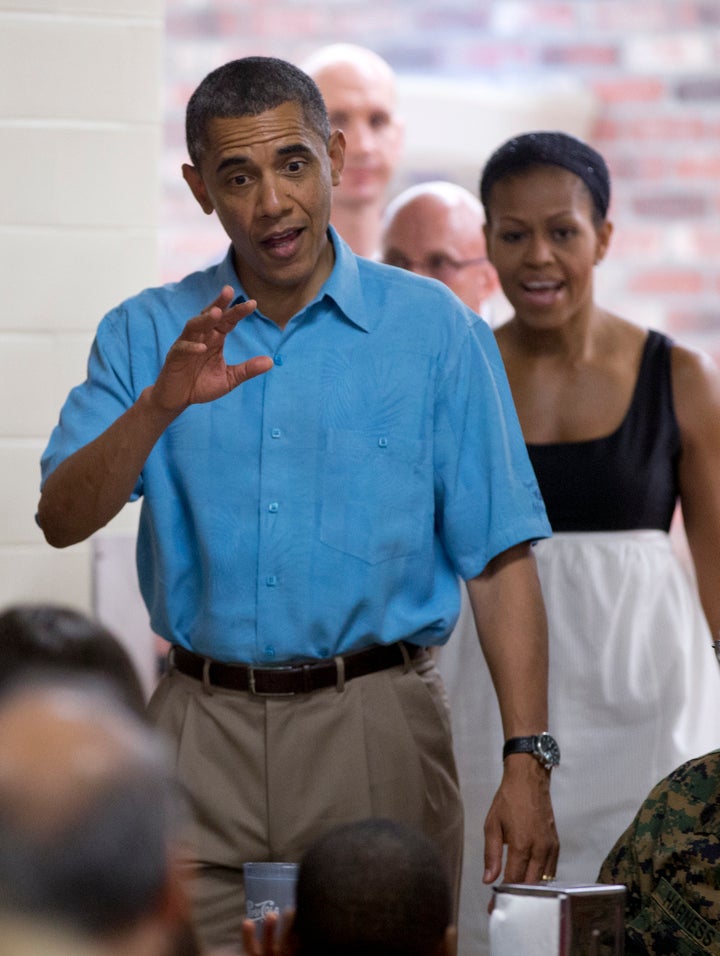 By Fred Barbash and Mark Felsenthal
WASHINGTON/HONOLULU, Dec 26 (Reuters) - President Barack Obama is due back in Washington early Thursday for a final effort to negotiate a deal with Congress to avert or at least postpone the "fiscal cliff" of tax increases and government spending cuts set to begin next week.
No specific bill dealing with the cliff was on the schedule of either the U.S. Senate or House of Representatives, which are expected to return on Thursday after the holiday break. Investors are closely watching the talks, concerned that going over the cliff could throw the economy into recession.
Aides and members of Congress have said that a modest, last-minute measure to avoid the spending cuts and most of the tax hikes could pass the Democratic-controlled Senate if Republicans agree not use a procedural roadblock known as a filibuster, a commitment that Senate Republican leader Mitch McConnell has so far not made.
But to win approval in the Republican-controlled House of any bill that raises taxes on anyone, a rare bipartisan vote would be required. All 191 Democrats would have to team with up with at least 26 Republicans to get a majority if the bill included tax hikes on the wealthiest Americans, as Obama is demanding.
Some of those votes could conceivably come from among the 34 Republican members who are either retiring or were defeated in the November elections and no longer have to worry about the political fallout.
In the alternative, Congress could let income taxes go up on everyone as now scheduled and then during the first week of January, scramble and get a quick deal to cut them back except for the highest brackets, along with a measure putting off the $109 billion in automatic spending cuts that most lawmakers want to avoid.
Once the clock ticks past midnight on Dec. 31, no member of Congress would have to vote for a tax increase on anyone - taxes would have risen automatically - and the only votes would be to decrease tax rates for most Americans back to their 2012 levels.
Obama and congressional lawmakers left Washington on Friday for the Christmas holiday with talks to avert the fiscal cliff in limbo.
The president will cut short his vacation in Hawaii and leave for Washington later on Wednesday, arriving in the capital on early Thursday.
Obama is expected to turn to a trusted Democratic ally, Senate Majority Leader Harry Reid, to help craft a quick deal.
White House aides began discussing details of the year-end budget measure with Senate Democratic counterparts early this week, a senior administration official said on Monday
REAL LIFE. REAL NEWS. REAL VOICES.
Help us tell more of the stories that matter from voices that too often remain unheard.
BEFORE YOU GO
PHOTO GALLERY
What Could Fall Off The Fiscal Cliff