Obama enters the fray with strong public support, including his best approval rating in years, Quinnipiac found. He was more trusted than Republicans by a 17-point margin to find a resolution to the so-called fiscal cliff, and 56 percent predicted he and congressional Democrats would work to compromise with Republicans, compared to 43 percent who thought the GOP would make a good-faith effort.
An extension of the Bush tax cuts for the wealthy found little political capital. By more than a two-to-one margin, voters supported raising taxes on household income above $250,000 a year. Two-thirds of independents and 84 percent of Democrats wanted to see those tax cuts end. A 53 percent majority of Republicans opposed such a change, while 41 percent of GOP voters supported it.
Voters overwhelmingly opposed ending the home mortgage interest deduction, but a majority favored some tinkering, such as limiting the deduction to $500,000 of debt or, for those who own several homes, allowing the deduction for only one.
Grover Norquist's anti-tax pledge, which some GOP legislators have recently threatened to abandon, is also widely unpopular among the electorate: 85 percent of voters, including 77 percent of Republicans, say signing the pledge is a bad idea. Two-thirds of voters agree that a bargain should include both tax increases and spending cuts.
But despite support for the principle of shrinking government, many are less enthusiastic about specific proposed cuts. Four in 10 Americans support raising the eligibility for Medicare, and just three in 10 favor slowing the growth of Social Security, with those in both parties generally wary of touching entitlements. Support for defense spending is split along partisan lines, with half of Democrats in favor, and two-thirds of Republicans against the idea.
Whether national polls of voters' opinions on the fiscal cliff are reflected in the negotiations in Washington is debatable, since most legislators represent districts that share their ideology.
But public opinion about which side should budge might give Obama a slight edge going forward.
"This is only the second time in more than three years that President Obama has broken 50 percent [in approval]," Quinnipiac's assistant director Peter Brown said. "And voters see Republicans as more likely to be obstructionist, and have less confidence in their ability to come up with the right solution to the nation's financial woes."
The AP-GfK poll surveyed 1,002 adults between Nov. 29 and Dec. 3, with a 3.9 percent margin of error. The Quinnipiac poll surveyed 1,949 registered voters between Nov. 28 and Dec. 3, with a 2.2 percent margin of error. Both used live phone interviews.
Before You Go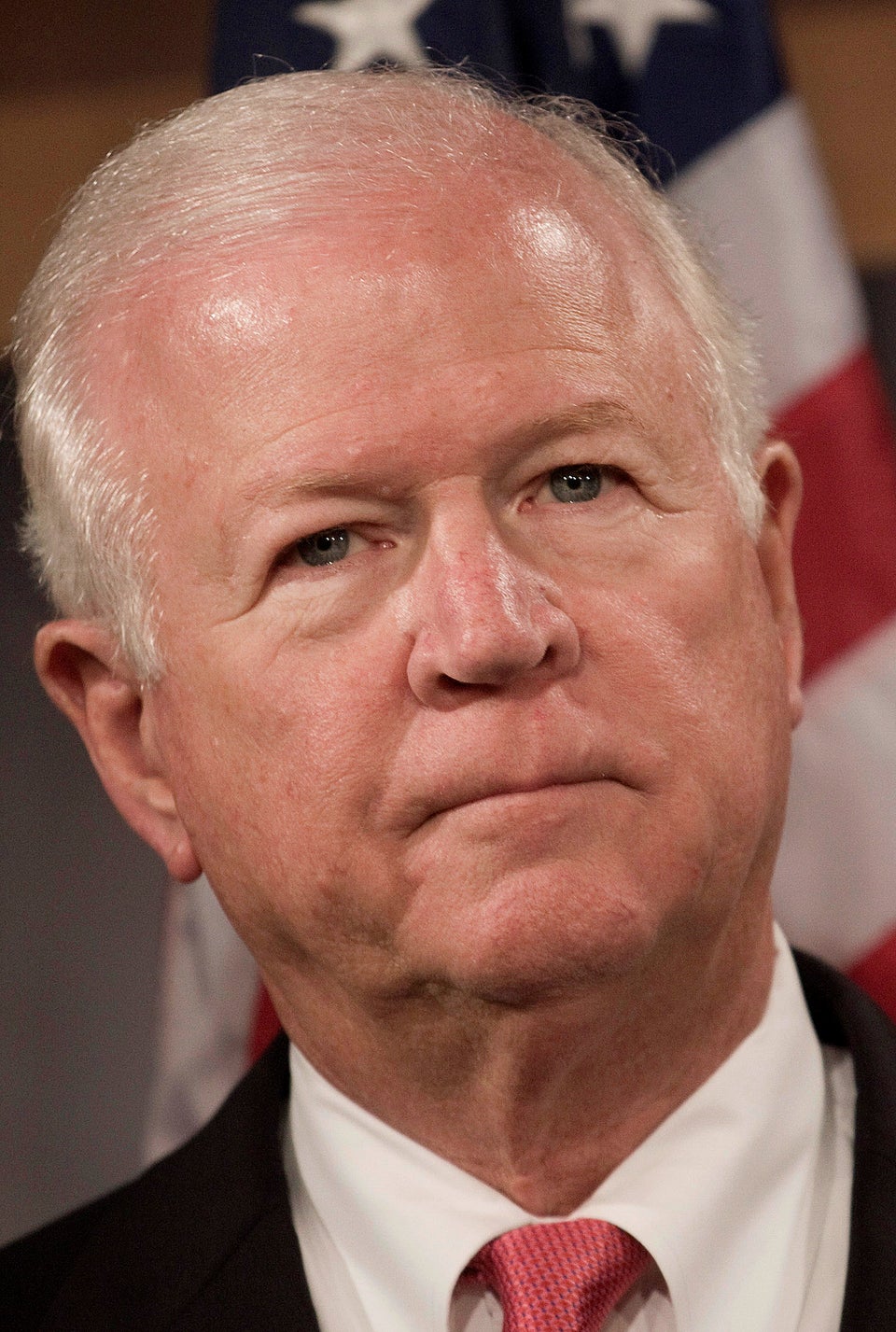 GOP Lawmakers Run Away From Grover
Popular in the Community