 Fiscal cliff negotiations continue on Capitol Hill as congressional leaders attempt to reach a deal ahead of January 1, when tax hikes and across-the-board spending cuts are set to kick in.
Senate Minority Leader Mitch McConnell (R-Ky.) and Vice President Joe Biden negotiated late into Sunday night, attempting to hammer out an agreement as the deadline loomed.
HuffPost's Michael McAuliff and Sam Stein report:
Biden and McConnell began talking after the GOP Senate caucus leader and Majority Leader Harry Reid (D-Nev.) got stuck in negotiations Sunday.

"The leader and the vice president continued their discussion late into the evening and will continue to work toward a solution," a spokesman for McConnell (R-Ky.) said. "More information as it becomes available."

A House Republican aide close to the talks signaled Monday that a deal was very close to getting struck. One GOP Senate source said that while a deal might not get passed before the deadline, the outlines of one would emerge, certainly by Jan. 2, before the stock market opens.

"It might not pass in time, but there will be a deal," the source said.
Below, a live blog of the latest developments in the fiscal cliff negotiations.
Before You Go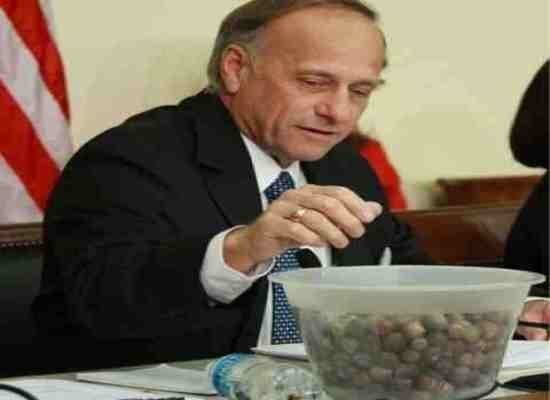 More Crazy Examples of Congressional Theatrics
Popular in the Community