State governments are seeing signs of recovery, but continue to face an uncertain economic future, according to a new report released Thursday.
The Fiscal Survey of the States, a biannual report from the National Governors Association and the National Association of State Budget Officers, showed that state governments have seen an increase in tax revenue in the last year and higher spending levels, but continued to be hampered by unemployment and spending decisions in Washington.
"We are seeing moderate improvement," Scott Pattison, the NASBO executive director, said on a conference call with reporters Thursday.
The federal government's sequestration, however, will likely continue to constrain state government spending, while states continue to seek new revenue sources.
The report showed that tax revenue rose across states, reaching higher levels than seen since 2008 during the recession. But, Pattison and Dan Crippen, the NGA executive director, stressed not reading too much into the revenue increase. They said much of it came from capital gains and other taxes resulting from high-wealth individuals engaging in property and other sales toward the end of 2012, a result of federal economic uncertainty. They stressed that the process is not likely to repeat in 2013.
At the same time, Crippen used the report to continue to press for the passage of federal legislation that would permit states to collect sales tax on online purchases. The legislation, known as the Marketplace Fairness Act, passed the U.S. Senate earlier this year, but is pending in the Republican-controlled House.
The legislation has been a priority for state governments and their trade associations, including NGA and the National Conference of State Legislatures. The NCSL estimates that states collectively lost $23 billion in online sales revenue in 2012. Crippen said on the call that sales tax revenue continues to decrease, suggesting it is partially from consumers shopping online to avoid sales tax.
"There is a continuing erosion of the sales tax base, which is why we are working hard to collect on internet sales," he said.
Crippen and Pattison said that the report showed that states continue to keep an uncertain eye on Washington in terms of what types of federal funding to them. Sequestration has already slowed federal funds to states and there is concern about further cuts, they said, specifically noting cuts to funding for transportation projects.
They said that most states will finish the fiscal year with a surplus, but state rainy funds will continue to have slow growth since states used those funds to cover costs during the height of the recession.
Before You Go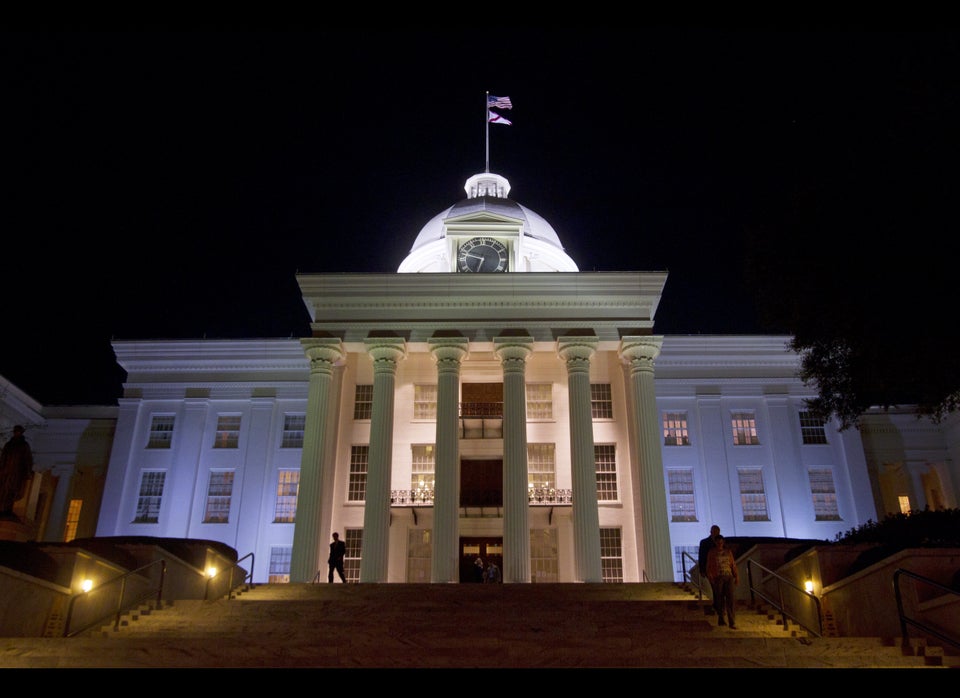 U.S. State Capitol Buildings
Popular in the Community