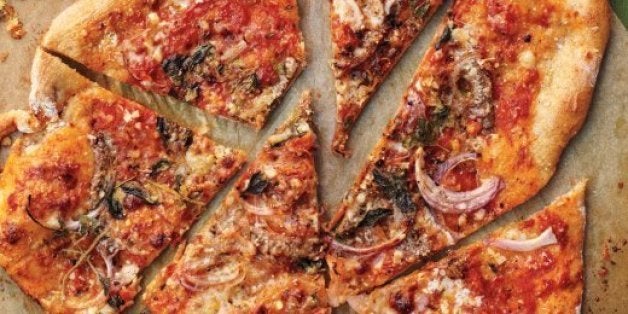 When it comes to eating seafood, people seem to have a lot of stigmas: they won't eat fish with red wine, they won't eat it raw, or they won't eat it at all. They don't like the texture --- it's too rubbery -- or they don't like the smell -- it's too fishy!
Another common stigma people have regarding seafood is that it should never be eaten with cheese. Fish and cheese is a no-no, right? Wrong. Seafood can absolutely be eaten with cheese -- in fact, you might be surprised how often the pairing comes ups.
This taboo, like drinking red wine with fish, is deep-seated and widely followed. So where does it come from? Smithsonian Magazine speculates that the statute comes from taste preferences and geography. Fish is so delicate that cheese, with its robust flavor and odor, could overwhelm a seafood dish. Cheeses with particularly strong personalities would dominate the subtle taste of a simply prepared fish. Smithsonian also points out that the traditional cheese-making regions of Italy -- Piedmont, Trentino Alto Adige, Lombardy and Veneto -- are all landlocked, leaving them with less access to and interest in seafood.
There are always exceptions to the rules, however. Breaking them can be fun if you know what you're doing, and pairing fish with cheese is a perfect example. Seafood with cheese appears in some French recipes -- think Lobster Thermidor, made with Parmesan or Gruyere cheese -- as well as some Italian ones -- we know you've heard of anchovies on pizza.
Here are 23 times where it's totally appropriate to eat fish and cheese together.
Salmon Mousse (Smoked Salmon + Cream Cheese)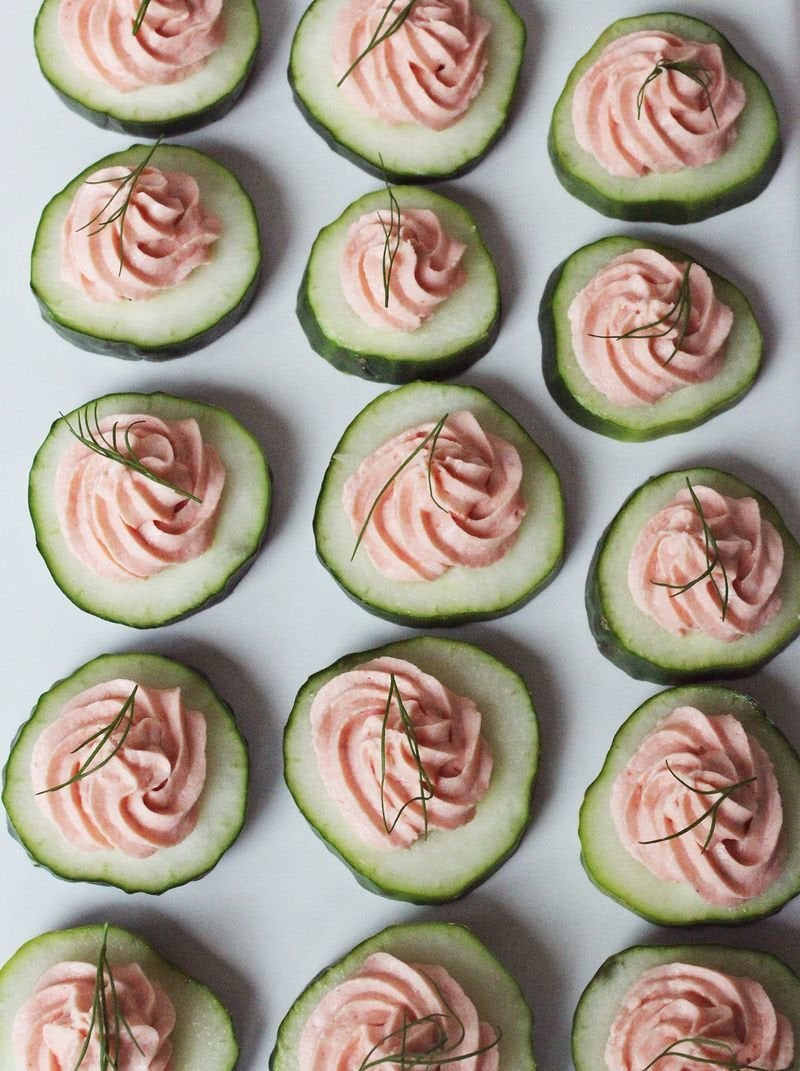 Spicy Fish Tacos (Tilapia + Cotija Cheese)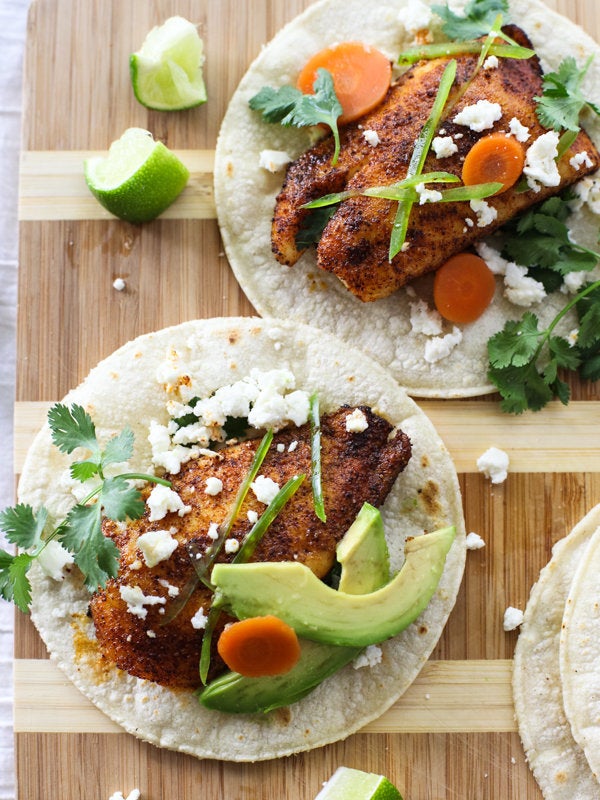 Moules Fromage Bleu~Blue Cheese Mussels with Bacon (Mussels + Blue Cheese)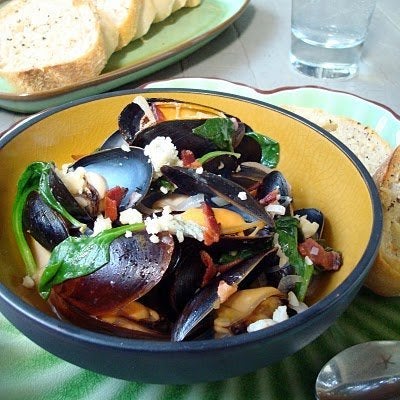 Pub Gougères with Anchovy and Cayenne (Anchovies + Gruyère)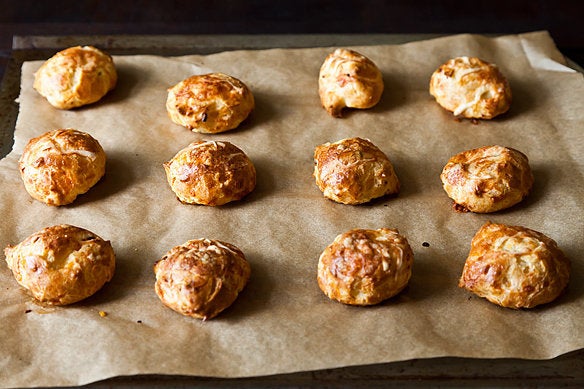 Pasta with Tuna and Tomato Sauce (Tuna + Parmesan)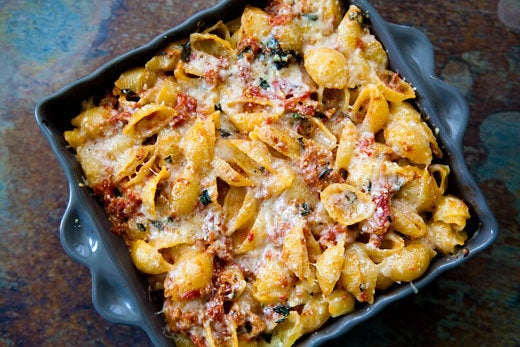 Crispy Shrimp Pizza (Shrimp + Mozzarella & Parmesan)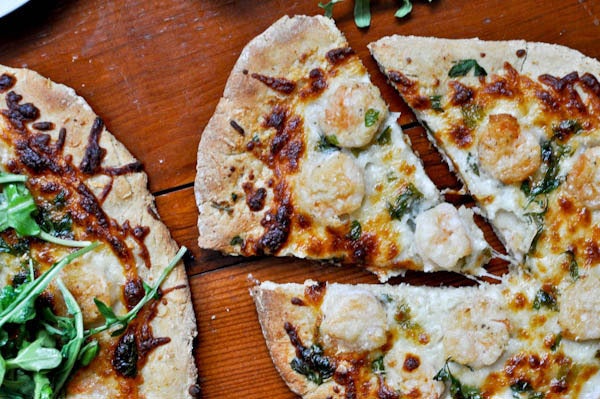 Crab Fondue (Crab + Cream Cheese)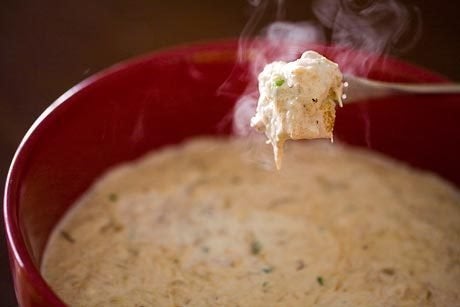 Baked Shrimp in Tomato Feta Sauce (Shrimp + Feta)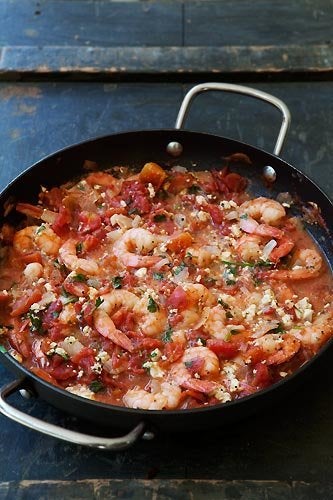 Herbed Ricotta and Anchovy Crostini (Ricotta + Anchovy)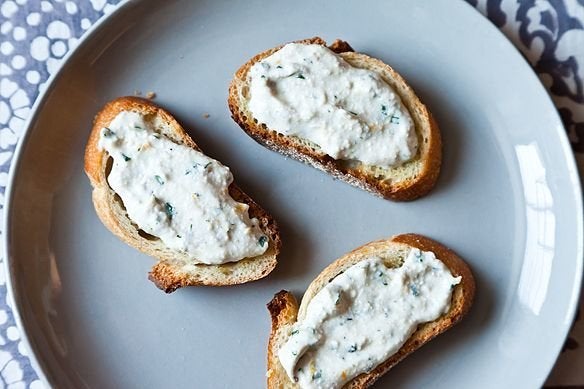 Lobster Mac and Cheese (Lobster + Cheddar and Marscapone)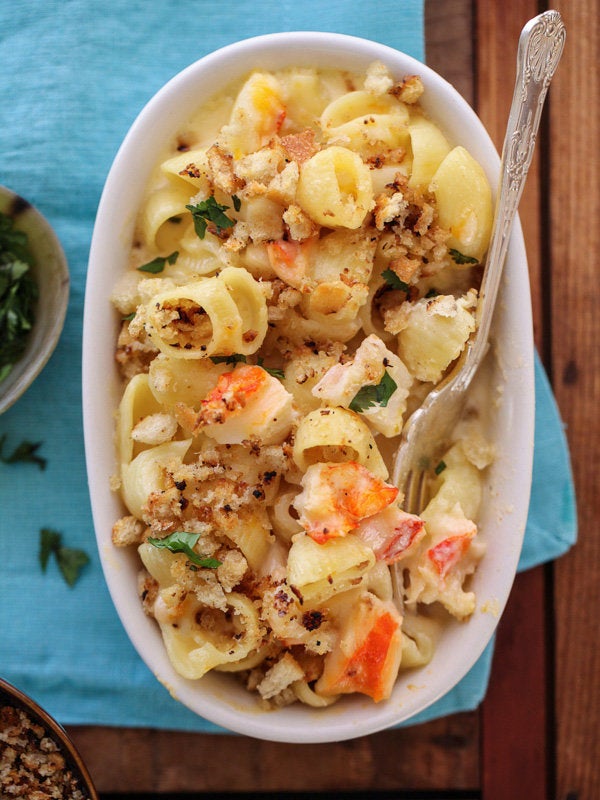 Provençal Tuna Melt (Tuna + Asiago)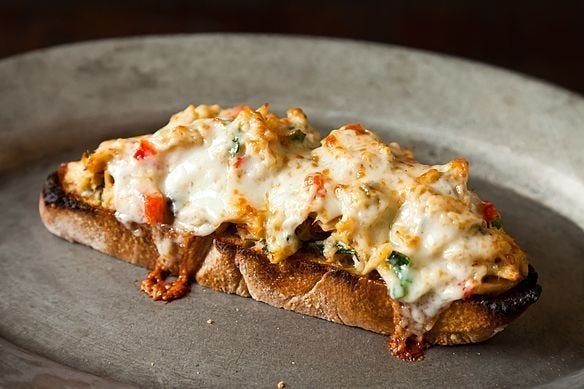 Roasted Basil Butter Parmesan Shrimp (Shrimp + Parmesan)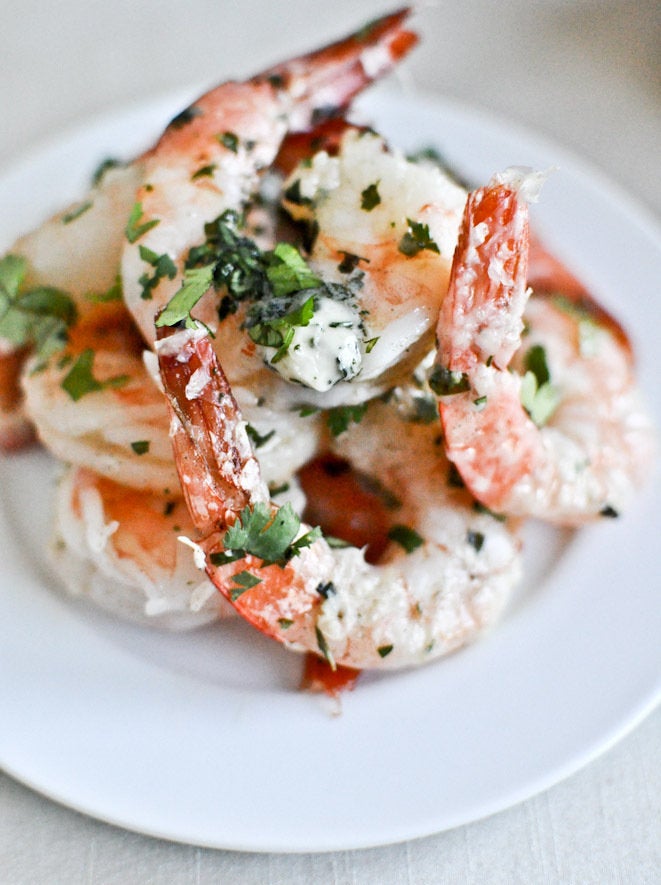 Ancho Chile, Shrimp, and Pasta (Shrimp + Parmesan)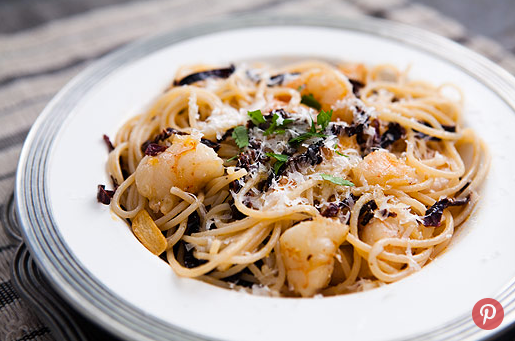 Crispy Shrimp Pasta With Arugula Pesto Cream Sauce (Shrimp + Asiago)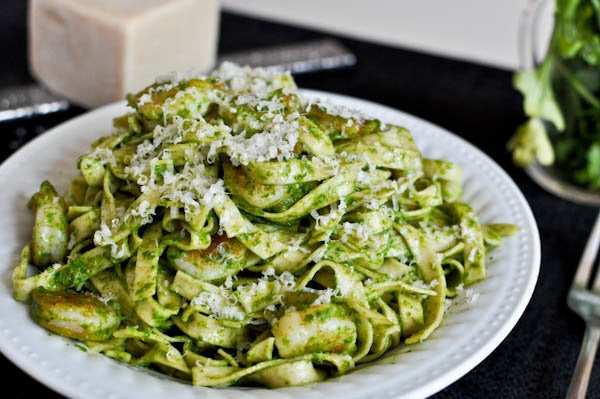 Fried Oysters With Goat Cheese (Oysters + Goat Cheese)
Smoked Salmon Quiche (Salmon + Goat Cheese)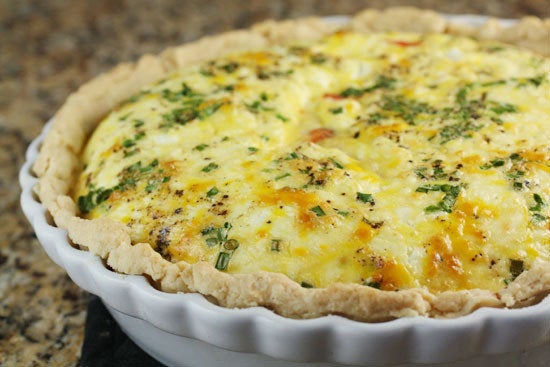 Caesar Salad (Anchovies + Parmesan)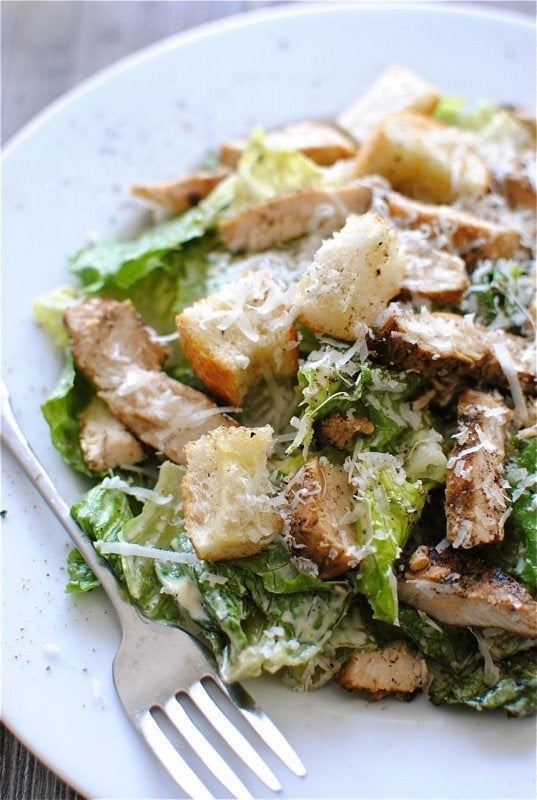 Shrimp and Cheese Grits (Shrimp + Cheddar and Parmesan)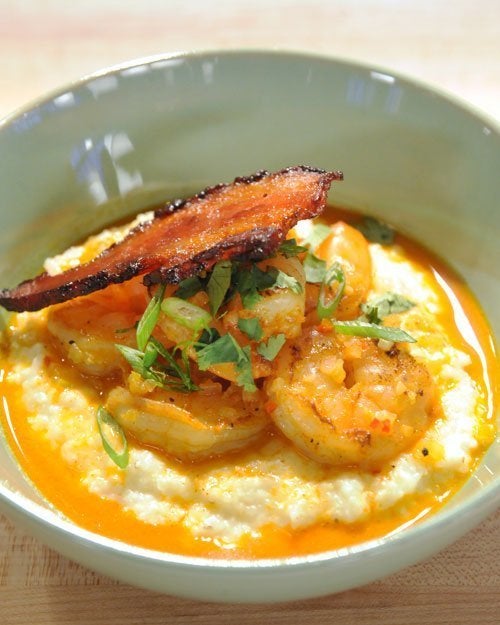 Roasted Red Pepper Pasta Sauce (Anchovies + Pecorino or Manchego)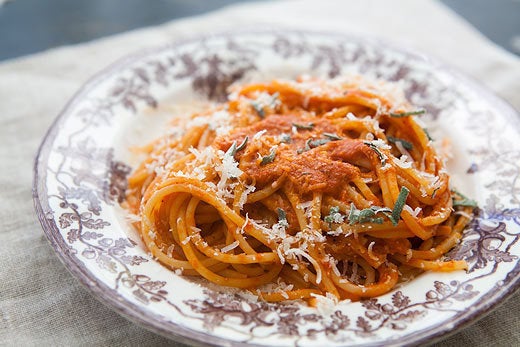 Spicy Shrimp Quesadilla (Shrimp + Cheddar and Mozzarella)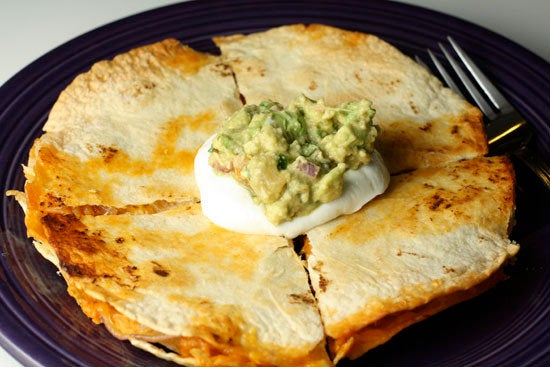 Homemade Spaghetti with Shallots, Sage, Lemons & Anchovies (Anchovies + Parmesan)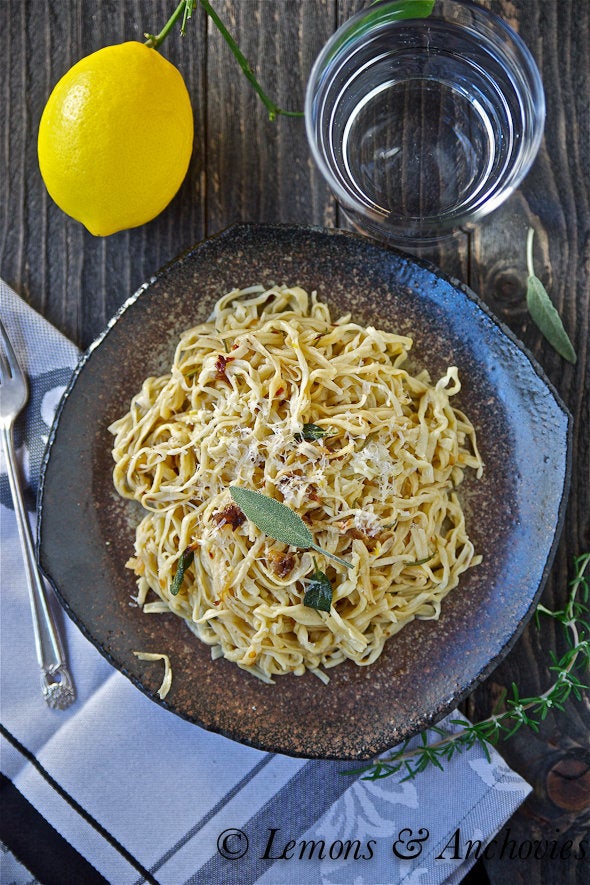 Preserved Lemon and Spring Vegetable Risotto with Grilled Pernod Shrimp (Shrimp + Marcapone)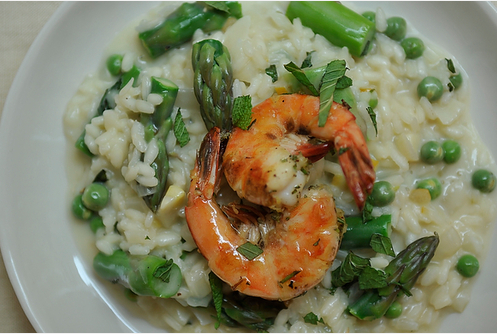 Pizza with Anchovies, Red Onion, and Oregano (Anchovies + Parmesan)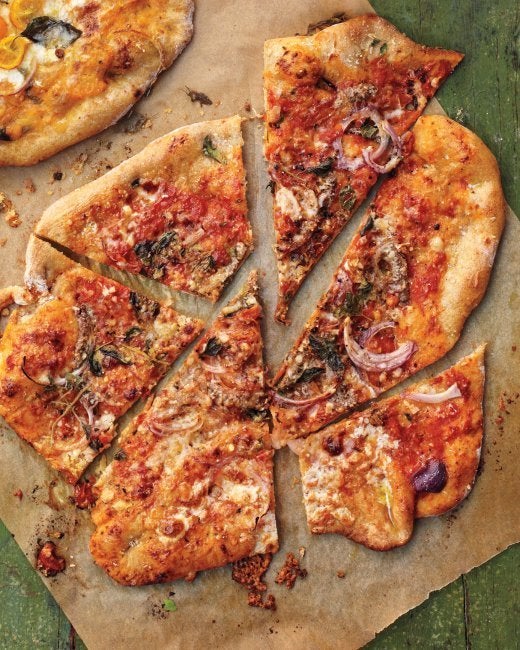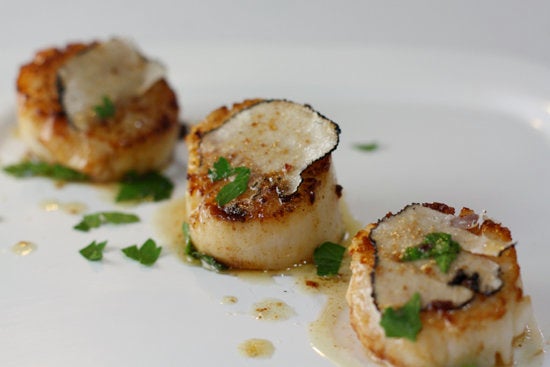 Seafood Recipes
Popular in the Community