If you're looking for a codversational gift for dad this holiday season, consider swimming against the mainstream.
These slippers are, quite literally, off the hook. Honestly, I'm still reeling from the fact that they are an actual thing that exists.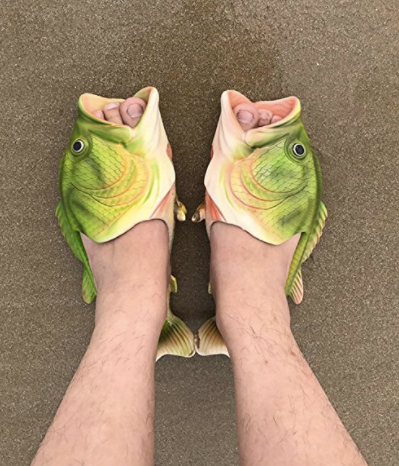 For the dad who has everything, the friend who's always fishing for compliments, or the college-aged sibling who needs a unique pair of shower shoes ― these fish slippers are sure to ~catch~ them by surprise.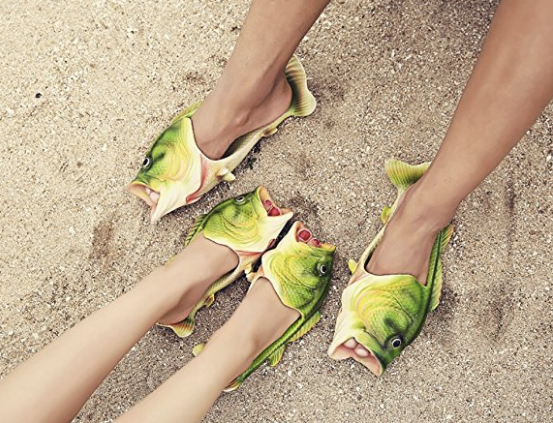 Puns aside, they're actually highly reviewed on Amazon, where they're even on sale right now. As expected, most purchasers bought these as gag gifts for fishermen, but reviewers have left some pretty hysterical feedback on these bad boys.
"I have worn these for 2 days now...much to my daughters dismay...They are SUPER squeaky tho. They make all kinds of sounds when you walk."
"PROS: very cushy, comfortable, easy to slip feet into, attention catching, WILL embarrass any teenage children you may have

CONS: you can no longer sneak up on cat burglars"
"Your friends will laugh their basses off."
Better yet, they come in so👏 many👏 amazing👏 colors ― one for every style and personality.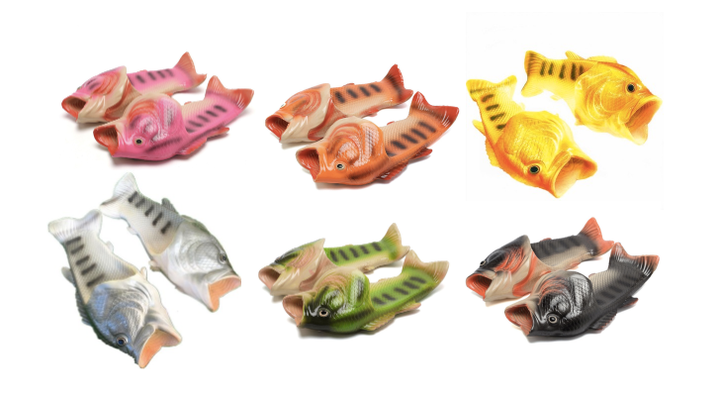 Whatever your thoughts on these fish slippers, you're sure to hook some stares in them.
HuffPost may receive a share from purchases made via links on this page.