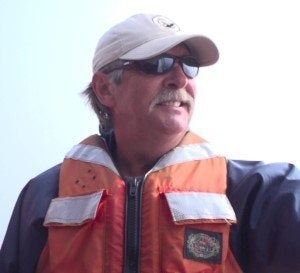 A Canadian lobster fisherman who spent more than a decade rescuing whales from nets was tragically killed just moments after disentangling one, his colleagues said.
Joe Howlett, 59, who co-founded the Campobello Whale Rescue Team, was performing the rescue in New Brunswick's Gulf of St. Lawrence on Monday when the North Atlantic right whale made an unexpected move that killed him, CBC News reported.
"The whale apparently swam away free from the gear," Jerry Conway, an adviser with the Campobello Whale Rescue Team, told the news outlet. "The whale responded in a way that ultimately killed Joe."
Conway did not go into detail about what happened but said rescuers face many dangers, including getting tangled in rope or being tipped or dragged overboard.
"You're dealing with a 70-ton whale that's very upset," Conway said.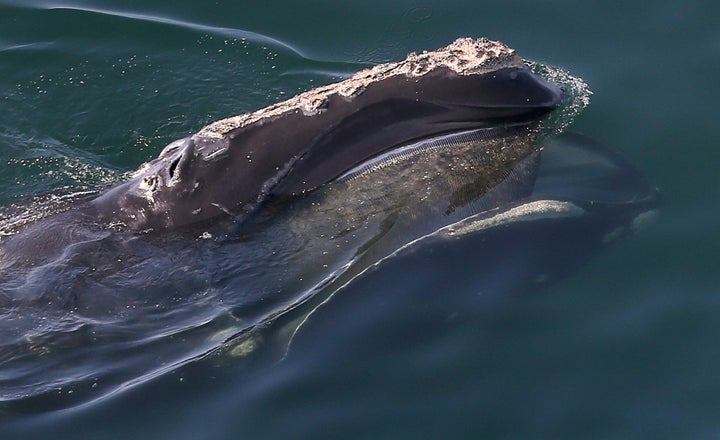 Capt. Mackie Greene, the head of the whale rescue group, who was not on the boat at the time, described it as a kind of "freak" accident.
"They got the whale totally disentangled and then some kind of freak thing happened and the whale made a big flip," he told The Canada Press.
He added of their efforts, "Joe definitely would not want us to stop because of this."
The whale ultimately survived, and was later seen swimming gear-free, the International Fund for Animal Welfare said in a statement.
While mourning Howlett's death, IFAW emphasized the role he played in rescuing "dozens of whales over the last 15 years."
"Joe lived and breathed that mission, and thanks to his tireless dedication, he saved dozens of whales over the last 15 years," the group said. "Joe will be remembered as a kind man with great humour and a ready smile. Our thoughts are with Joe's friends and family who are experiencing this heartbreaking loss."
Canada's Minister of Fisheries, Oceans and the Canadian Coast Guard stressed the "immense bravery" and passion required by whale rescuers.
"Mr. Howlett's notable experience and contribution to whale rescue include his very recent and critical role in successfully freeing an entangled whale on July 5," LeBlanc said. "We have lost an irreplaceable member of the whale rescue community. His expertise and dedication will be greatly missed."