It wasn't exactly the catch they expected to bring home.
Last week, a group of fishermen off the coast of Hawaii's Big Island stumbled across a 7-foot-long squid floating dead on the ocean surface.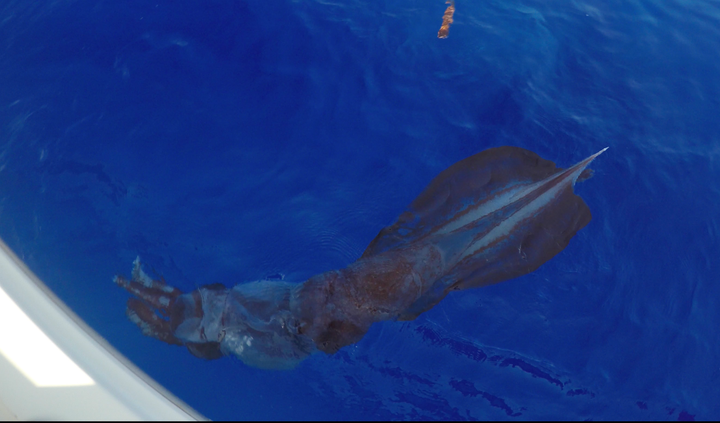 Widhalm told The Huffington Post that he was captaining a charter on Oct. 1 outside Keauhou Bay, south of Kailua-Kona, when one of his guests spotted the strange, motionless animal.
"I think the most astounding thing were the eyes and beak," Widhalm said. "The eyes were about the size of tennis balls, and the beak was the size of a large dog's mouth. It looked like it could easily bite off a hand."   
"It was very slippery to hold and quite unwieldy due to the size," Widhalm said. "It was 7 feet long but when we weighed it, the entire animal was able to fit into a 5-gallon bucket."
The squid reportedly weighed 52 pounds.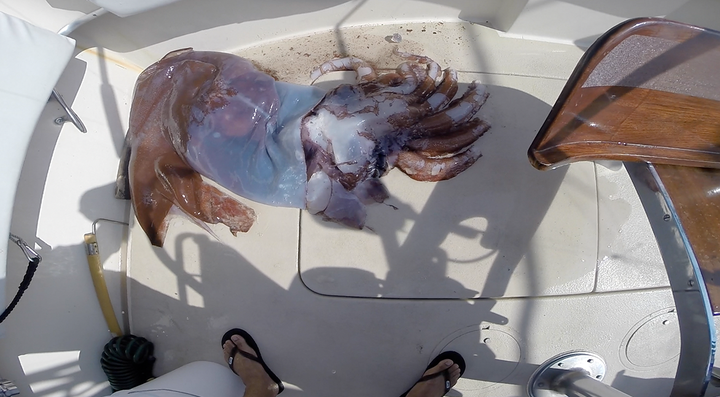 The experience was a first for Wildhalm, a long-time waterman.
"I have never found a fully intact giant squid," he wrote in an email. "I was just speaking to a friend involved in the process and she said there have been very few specimens recorded."
The squid is being sent to the National Marine Mammal Lab of the Alaska Fisheries Science Center, in Seattle, Washington, for further examination, according to Widhalm. The marine biologist he consulted told him the squid looked like Megalocranchia fisheri, a species of glass squid.
Asked by Newsweek if he considered saving the animal for dinner, Widhalm laughed.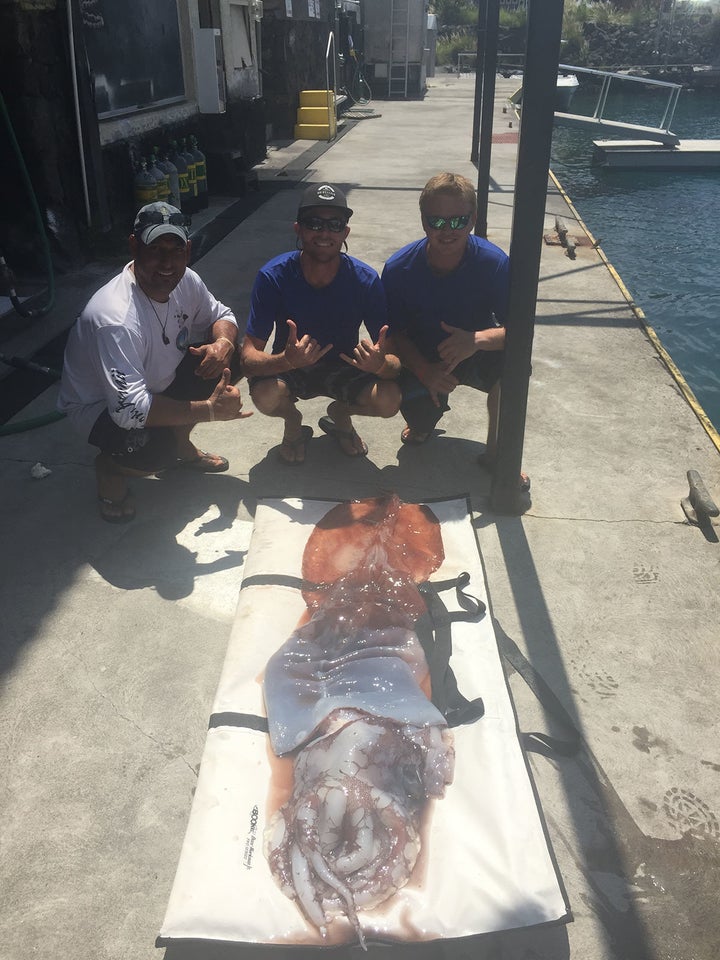 PHOTO GALLERY
Most Bizarre Deep-Sea Creatures
Calling all HuffPost superfans!
Sign up for membership to become a founding member and help shape HuffPost's next chapter