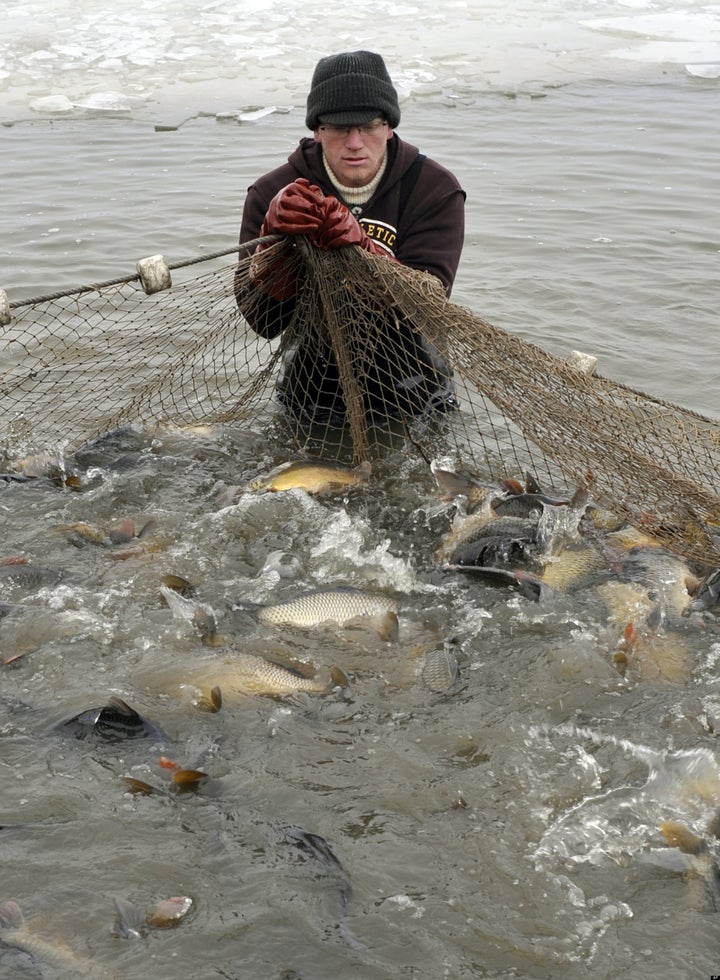 Whether it's the rise of International Talk Like a Pirate Day or the enduring popularity of Gasparilla, pirates occupy a glamorous place in the public imagination. But for many American fishermen, the word is becoming synonymous with lower revenues, lost jobs and environmental destruction.
Just ask Arni Thompson, president of the United Fishermen of Alaska. Arni was on Capitol Hill last week to talk about the devastating impact that pirate fishing -- the term increasingly used to describe illegal, unreported and unregulated fishing activity -- has on the fishermen he represents. His volumes of research and economic analysis left those he met in Congress aghast.
Take, for example, Alaska's famed crab fishermen. They operate under the North Pacific's system of Annual Catch Limits based on the best available science -- a model that has provided a template of sustainable fisheries management for the entire nation. The process limits the amount they harvest in any given year; but it also ensures that their livelihoods--and the interests of crab-loving seafood aficionados everywhere -- will be sustained into the future.
Yet the rewards for this prudence are undermined by the illegal crab fishing practices that occur in neighboring Russia. A report prepared for the Alaska Seafood Marketing Institute suggests that since 2005 Russian pirate crab production has been up to five times larger than the entire Alaska catch. Between 2000 and 2010, the sale of this illegal Russian product on the international market has cost American crab harvesters an estimated $560 million.
Pirate crab fishing in Russia is just one example of an urgent global problem. Illegal and unregulated fishing on the high seas and in countries with weak fisheries management is among the most profound threats to the health of our ocean. Pirate fishers don't abide by any sort of environmental regulations; instead they plunder the seas and harvest valuable fish stocks to the point of collapse. Estimates vary widely, but such practices could yield as much as 22% of world fisheries production -- inflicting global losses of as much as $24 billion annually.
Fortunately, Arni Thompson's clarion call for action is starting to win wider support. In September, Dr. Jane Lubchenco -- head of the U.S. National Oceanic and Atmospheric Administration -- signed a new Joint Statement with her European Union counterpart committing the U.S. and EU to closing their markets to all illegally-caught seafood. They acknowledged the "vast responsibility" America and Europe have as major seafood importers, and recognized the need to develop effective new tools to combat pirate fishing.
Congressional leaders such as Senators Daniel Inouye, Lisa Murkowski and Mark Begich are working to provide precisely such new tools through legislative change. A bill introduced this month would implement the port state measures agreement, a critical international treaty that will help deny pirate fishing vessels the opportunity to unload their catch. Two other bipartisan Senate bills -- targeting seafood fraud and seeking to establish uniform enforcement procedures and penalties--could be enacted if constituent pressure builds (you can do your part here). And a growing number of fishermen, wholesalers and retailers are exploring seafood traceability systems that could expose and expunge illegal seafood throughout the chain of production.
If we're serious about protecting the livelihoods of American fishermen and sustaining our ocean for future generations, clamping down on pirate fishers should be an urgent national priority. With momentum building for change, a U.S. seafood market free of illegal catch is an achievable goal to which we must aspire.
REAL LIFE. REAL NEWS. REAL VOICES.
Help us tell more of the stories that matter from voices that too often remain unheard.