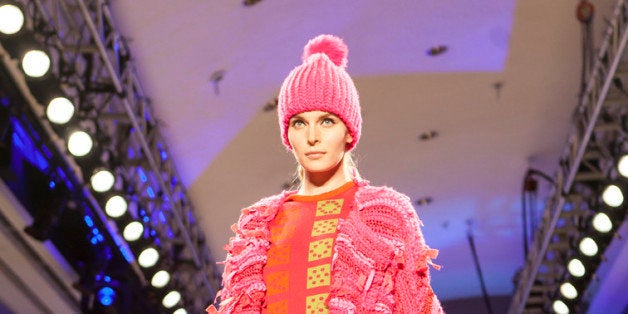 On Thursday night, New York City was treated to a futuristic fashion show.
The Fashion Institute of Technology (FIT) event called "The Future of Fashion: 2014 Graduates Collection" was presented by alumni Calvin Klein and hosted by British "It" girl Alexa Chung. The runway show featured 85 different looks all by FIT's graduating design students with, input from notable industry critics, like Rebecca Minkoff, Lisa Di Napoli , Mathieu Mirano and more.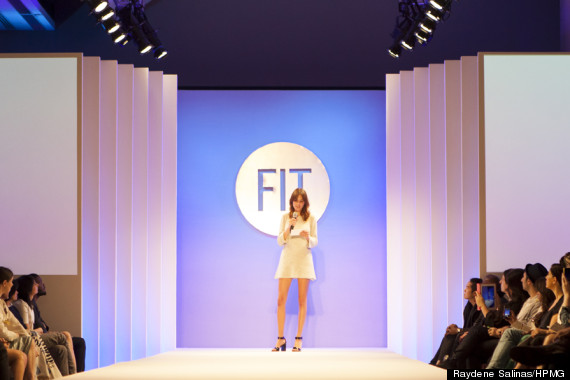 The fashion show started about 45 minutes after its set start time, bringing a whole new world of relevance to the phrase "fashionably late." Alexa Chung made sure to remind FIT students after her introduction, "Remember when I come begging for dresses I did you this favor."
After the show we got to catch up with Chung, where we asked her to describe the show in three words: "Accomplished, eclectic, and wearable," she told us. She also named her favorites pieces for us ("I want the silver pleated skirt and then the beige jump suit with the split. It was like a top and then a trouser... Good luck finding that!") which you can check out in the pictures and slideshow below.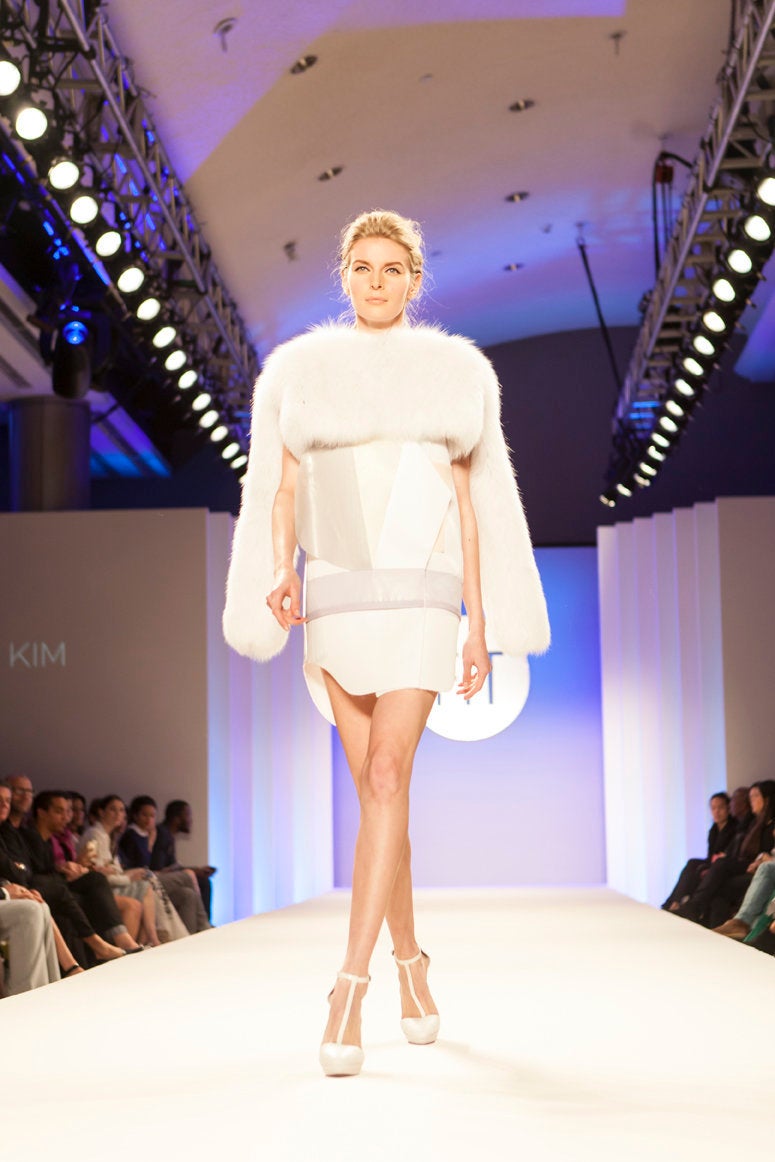 FIT Future of Fashion 2014
As a special treat for anyone who couldn't be there, the entire FIT Fashion Show can be found online here.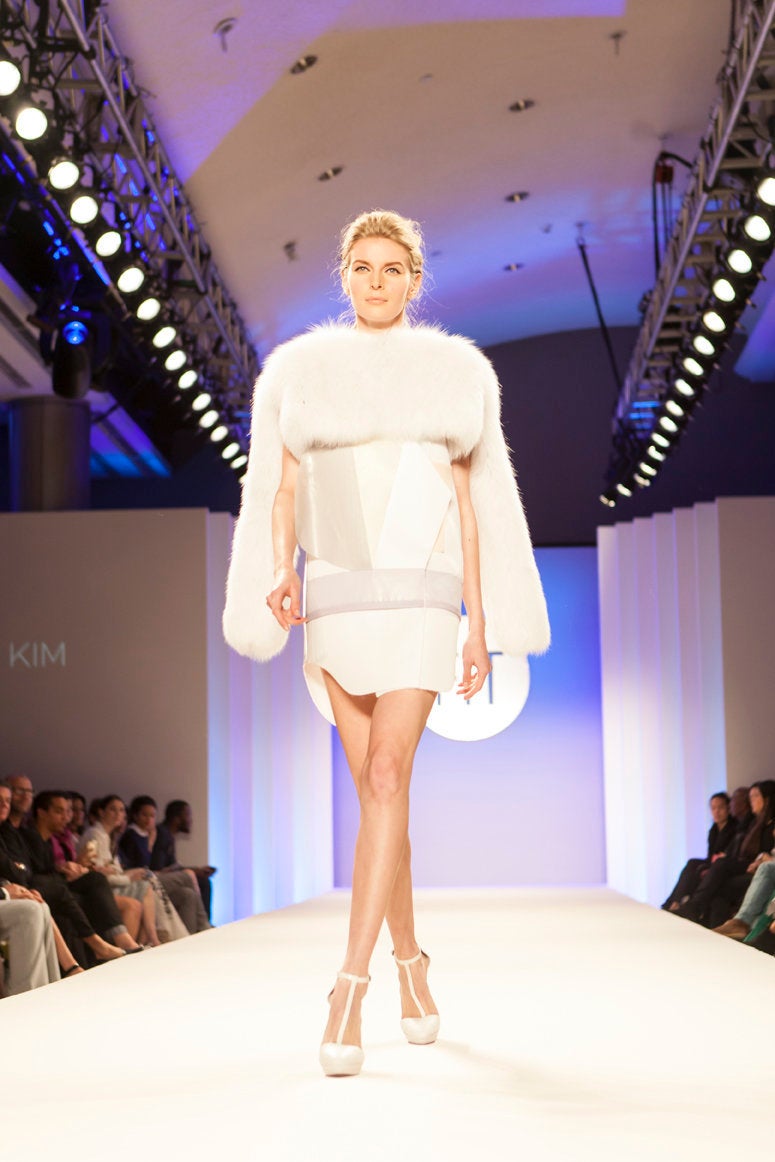 FIT The Future Of Fashion Runway Show