It turns out beauty isn't in the eye of the beholder, but can be measured empirically with math and Fibonacci's Golden Ratio -- at least that's what the makers of a new iPhone app, "Fit or Fugly", want you to believe.
The app, made to tell you if you're hot or hideous, uses Fibonacci's Golden Ratio to rate your attractiveness.
The Golden Ratio maintains that the more symmetrical your face is, the better looking you are. No need to break out the measuring tape! The "Fit or Fugly" app will do the calculations for you.
Here's how it works: Input a picture of yourself (or your hapless target) into the "Fit or Fugly" app, then adjust the anchor pins to fit the eyes, ears, chin, mouth and nose. The app will measure how symmetrical your face is and tell you instantly how beautiful or terrifying you are. (see screenshot below)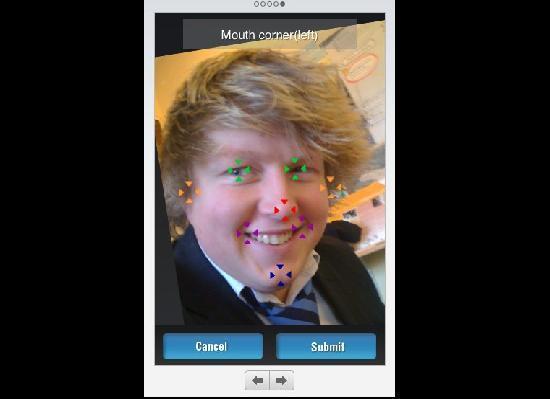 The app's description explains,
So, either boost your confidence by discovering your are truly fit, or if the news is bad you are fugly you can make the necessary changes to you [sic] appearance and lifestyle which may improve your attractiveness!
In the app's description, Fit or Fugly creator Ed Nash highlights a few of the app's many functions, including
Supporting your rational [sic] to ending a relationship
As a reason to declining an invitation to date
According to the creator, the app has "even been known to work on pets."
The $.99 app currently has a four-star rating on iTunes. Reviewers write,

This app is pretty good. now I can tell my sister that she is fugly. I would recommend this app.

This is a very cool app...simple and fun..i tried the app with a pic of a hobo and a baby and they were both fugly!!! Very cool app
Get a rundown on more beauty-centric iPhone apps on HuffPost here, where we detail new plastic surgery apps that bring nips and tucks to the iPhone.
Calling all HuffPost superfans!
Sign up for membership to become a founding member and help shape HuffPost's next chapter