Laid off journalists speak out about the death of newspapers in the upcoming documentary "Fit To Print."
Newspapers have laid off over 15,000 people since 2008, by some counts. The New Orleans Times-Picayune is the most recent casualty. "Fit To Print" chronicles the changes in the print industry and profiles some of the journalists who lost their jobs.
"It was like being told you have cancer and you have two months live," one journalist said, recalling the moment she was fired. Another one said, "Suddenly, half the people you work with in your profession are gone."
The idea for "Fit To Print was conceived by Adam Chadwick, who lost his job as a copy editor at the New York Times in 2009.
"This film is being made on a shoestring budget by myself and other former newspaper staffers, hoping to give voice to the thousands of newsroom employees laid-off over the past several years, while examining the light at the end of the tunnel for the industry through start-up organizations and smaller newspapers," he explained.
The documentary interviews staffers at the New York Times, the Washington Post, the Los Angeles Times and the Wall Street Journal. It also follows three investigative reporters — Stephen Janis, Andrew Schneider and Laura Frank — as they attempt to carry on their work despite having been laid off.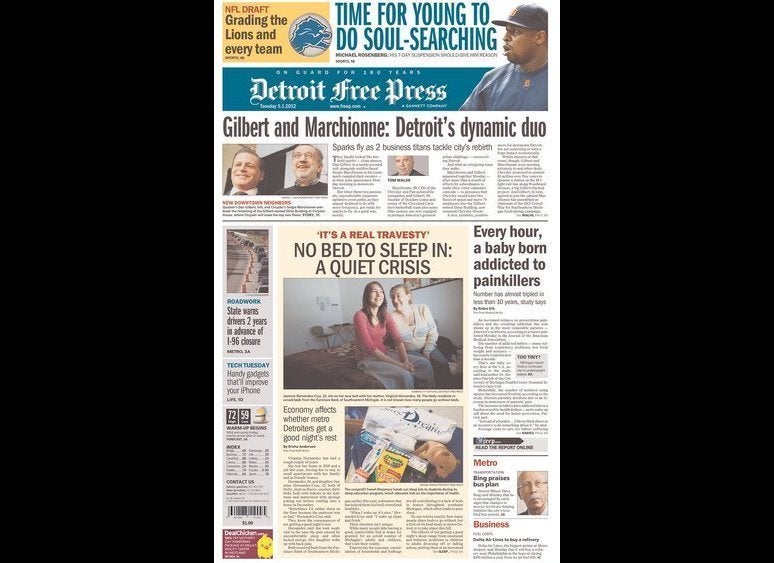 2012 Newspaper Circulation Numbers