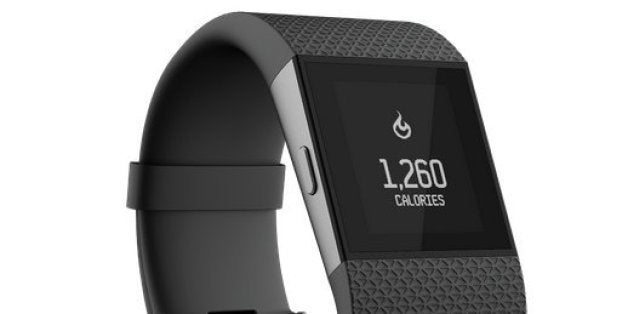 More than nine months after recalling the Fitbit Force following complaints that the activity tracker was irritating and blistering the wrists of some owners, Fitbit on Monday announced three new devices for the wrist: Charge, Charge HR and Surge. The devices all measure activity and sleep, and pair with your smartphone to give you an idea of how active you've been and how well you've rested.
Only the Charge, a new version of last year's Force -- priced at $129.95 -- will go on sale this year. The Charge HR, a version of Charge that also measures heart rate, and the Surge, a GPS-enabled sports watch, will not be available until next year -- after the important holiday season.
The recall was a huge setback for Fitbit. The Force had only been on the market for a few months and was selling well until the stumble. Meanwhile, Apple announced its new smart watch, the Apple Watch, which includes fitness-tracking functions and goes on sale early next year with a starting price of $349.
For now, Fitbit remains the U.S. leader in the nascent activity tracking market. More than 70 percent of activity trackers sold in the U.S. in the 12 months ending in September were made by Fitbit, even though the Force was recalled in February, according to market researcher NPD Group. NPD Group valued the U.S. activity tracking market during that period at $440 million.
Fitbit said it's taken steps to reduce the chances that the new products will cause allergic reaction, though Lindsay Cook, Fitbit's director of product marketing, said in an interview there will always be a chance of sensitivity with any device worn all day. The company has reduced the amount of nickel in the products and has designed them so adhesives used in manufacturing don't make contact with the skin. These were the two factors that Fitbit says caused skin reactions in some Force owners.
Fitbit has been testing the new products in independent labs and has hired dermatologists as advisers. There are "very few companies out there, if any, that can do the level of testing that we have been doing," Cook told The Huffington Post.
The new products will come with "wear and care" guidelines advising customers to clean them regularly and keep them dry. They will also include a warning that the products have nickel.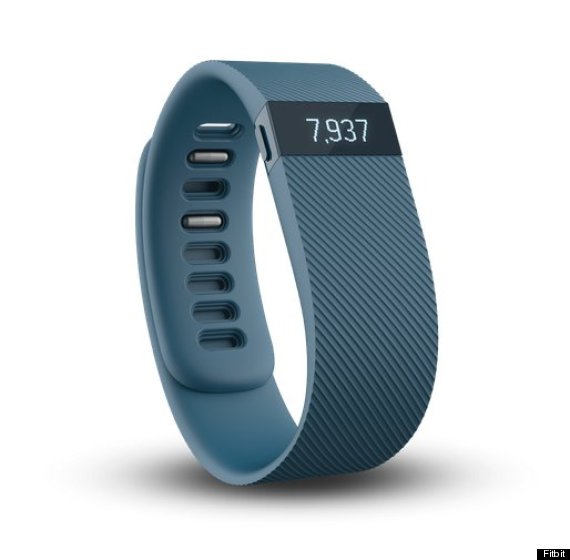 The Charge looks almost the same as the Force, though it's lighter and has a more flexible and textured band. Fitbit said it has fixed the annoying clasp that on earlier products was difficult to fasten and would pop off easily. Like its predecessor, the Charge has an LED display and keeps track of activity, including steps, calories, floors climbed and sleep. The biggest change is that it automatically detects when you go to sleep, so you don't have to put the device in sleep mode at night. It also can display the phone number of anyone who calls you. (This feature was supposed to come to the Force, but never did because of the recall.) Fitbit says the Charge battery will last seven days.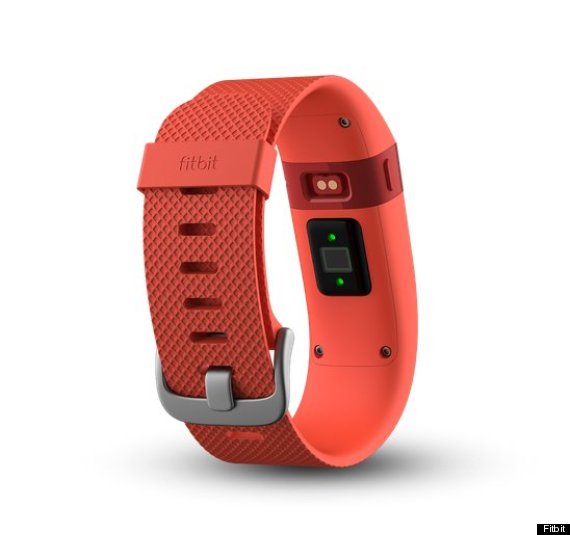 The Charge HR, which will cost $149.95, adds an LED heart rate sensor. The company says the sensor will work continuously, whether you're working out, working at your computer, or sleeping. Data from the heart rate sensor isn't used to measure your sleep, though that could come in the future, which would make the sleep tracking more accurate; it is used, however, to detect more accurately when you fall asleep. Battery life, Fitbit says, is five days.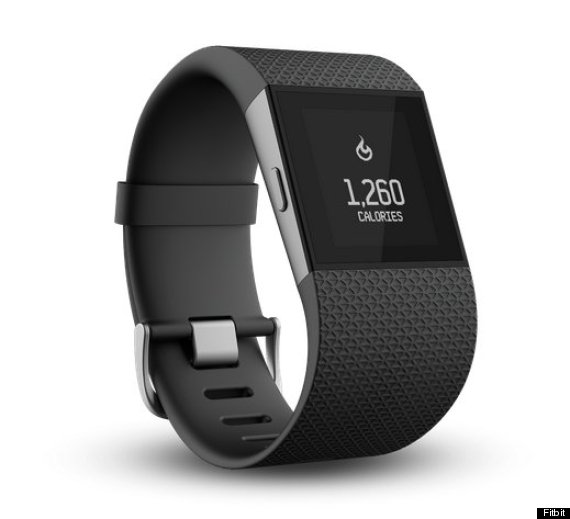 The Surge, which will cost $249.95, is a completely new type of device for Fitbit. It has some basic features of a smart watch -- it gives you text and call notifications and allows you to control music on your phone -- but is much more of a sports watch. It's geared more toward athletes, like products from Garmin and Nike, and includes all of the functions of the Charge HR, plus GPS, so it can track your route and your pace. It has an LCD touch screen, and the battery will last up to seven days, less if you use GPS heavily.
Fitbit's loss of Apple as a retailer came soon after the company said it does "not currently have plans to integrate" with Apple's new Health app, which aggregates fitness data.
This article has been updated with additional language regarding Fitbit's automatic sleep detection.
Related