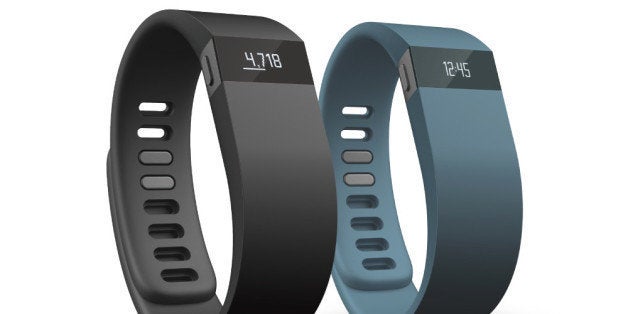 If you're one of the many people who's ditched your watch because your smartphone tells time, then your wrist is likely naked.
But there are a lot of tech companies fighting to change that. The latest to make a play is Fitbit, which on Thursday announced Force, its second activity-tracking wristband.
Activity trackers are a growing segment of devices that people wear to measure how active they are and how much they sleep. The idea is that armed with this information -- and by using accompanying apps -- people can change their habits and make healthier decisions. Fitbit says its biggest competitors are Jawbone, which makes the UP band, and Nike, the maker of the Nike+ Fuelband.
Force is essentially a bigger and more advanced version of the Flex, the $99 activity-tracking wristband that Fitbit released in May. Although Force ($129) is about the same thickness and is made of the same rubber material as Flex, it's roughly one and a half times as wide. Like Flex, it requires you to plug a dongle into your computer's USB port so that it syncs automatically. Unlike Flex, which has a removable core that needs to be charged in a cradle, Force is all one piece and charges directly using a cable. Fitbit says Force's battery will last seven to 10 days.
One big difference sets Force apart from Flex -- a display that actually shows your activity, like steps taken, distance traveled, calories burned and, gasp, the time of day! A single button on the left side of the device toggles between different fields, which also include floors climbed and "active minutes," which Fitbit considers activity like walking briskly or jogging.
Force's automatic Bluetooth syncing of activity information only works with iPhone 4S or later and Samsung's Galaxy S3, S4, Note II and Note 10.1, although Fitbit says it's adding more Android devices. Otherwise, you have to sync using your computer.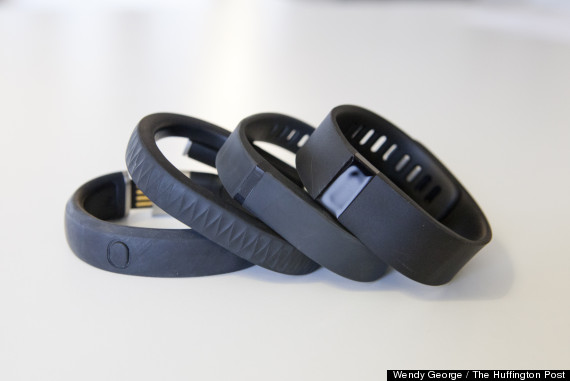 From left to right: Nike+ Fuelband ($149), Jawbone UP ($129.99), Fitbit Flex ($99.95) and Fitbit Force ($129.95).
The Force comes as the battle for the wrist grows increasingly competitive, and it's not just other popular activity trackers like the Jawbone UP and Nike+ Fuelband that are trying to stake a claim.
So-called smart watches -- devices with smartphone-like screens and features -- can do some of the things activity trackers can do. The Samsung Galaxy Gear, a $300 smart watch that was announced last month but received poor reviews, has a pedometer. Basis, a startup in San Francisco that makes a $199 watch that measures activity, heart rate and sleep, said this week that it's raised another $12 million in funding. Google, Apple and Microsoft are reported to be working on smart watches of their own.
Speaking of smart watches: Force's display takes it beyond simple activity tracking. The device pairs with a smartphone -- for now, only the iPhone 4S or later running iOS 7 -- to bring call notifications to your wrist. The review model I tried out didn't yet have this feature, but Fitbit says that later this year people will be able to see who's calling them by simply looking down at their wrist.
The biggest makers of wearable activity trackers are Nike, Fitbit and Jawbone, according to a recent report from Berg Insight, a Swedish telecom market researcher. With Force's new features, Fitbit now has the most advanced product.
The size of the wearable device market is unclear, but analysts agree that it's still in its infancy and set to explode. Berg Insight estimates that 8.3 million wearables were sold last year, up from only 3.1 million in 2011. By 2017, that number is set to reach 64 million.
Fitbit Force, $129.95, is available for preorder on Fitbit's website and will be in stores in three to four weeks.
Related
Before You Go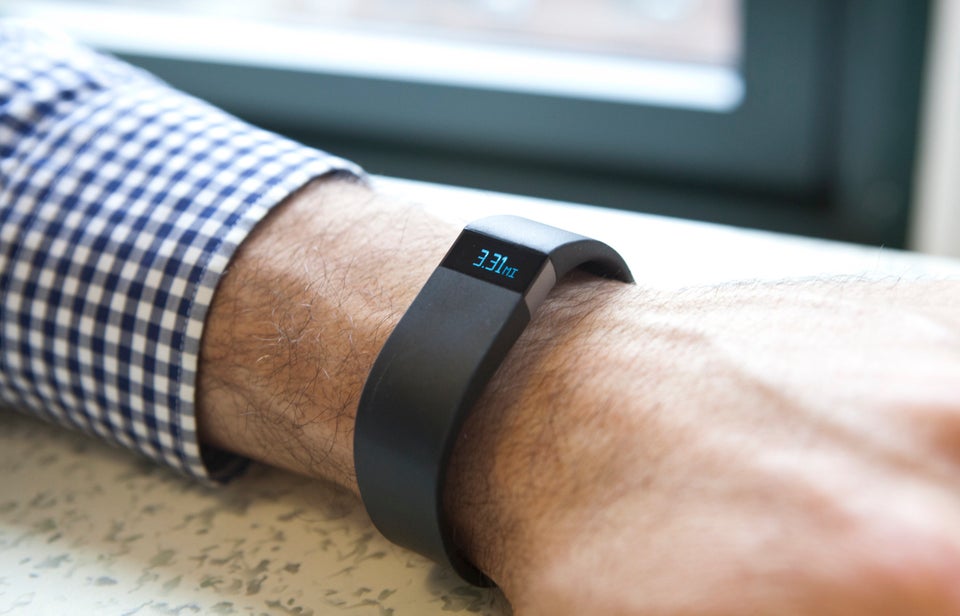 Fitbit Force