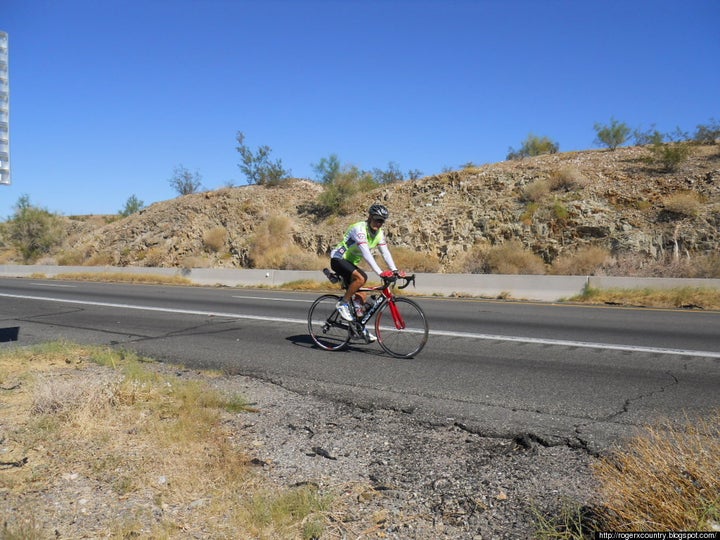 This morning I'm still cooling down from a dawn bike ride through the back streets of Beijing. It reminded me yet again that, with some local help, you can find great places to run and ride almost anywhere. Even cities like Singapore, Mexico City, Tokyo -- or, for that matter, Houston -- can be a surprising treat.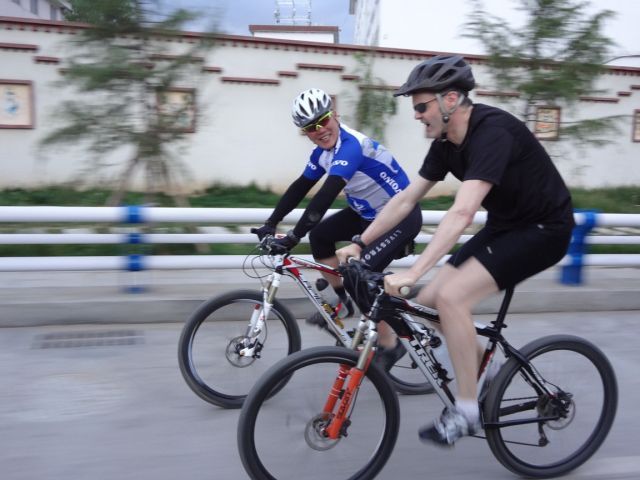 Sticking with a fitness program on the road is a challenge, but well worth the effort. For me, there's no better way to fight jet lag, clear your head, or simply not feel confined all day. I get to see a different slice of wherever I'm traveling. And, I love meeting like-minded people outside of the whistle-stop structure of business travel.
Through the years, I've collected some wonderful running memories. I can't resist sharing a few: Rome while the Romans are still asleep; the trail around Angkor Wat; rural Zimbabwe in the evening; sunrise over Oman from Al-Maha; the climb up San Cristobal in Santiago; or the morning market in Ho Chi Minh City. And, there's always Central Park.
I may be taking this idea of a collection way too far, but I have a separate genre just for runs by the water: Bali, Capetown, Amsterdam, Sydney, and Vancouver come to mind.
Alas, my running years have finally caught up with me. After knee surgery last year, I'm getting the hang of cross-training. It's led me to some creative activities, like a 'power snorkel' off the beaches of Barbados or around the island that is home to the W Maldives. Or, a cycle through Boston's North End.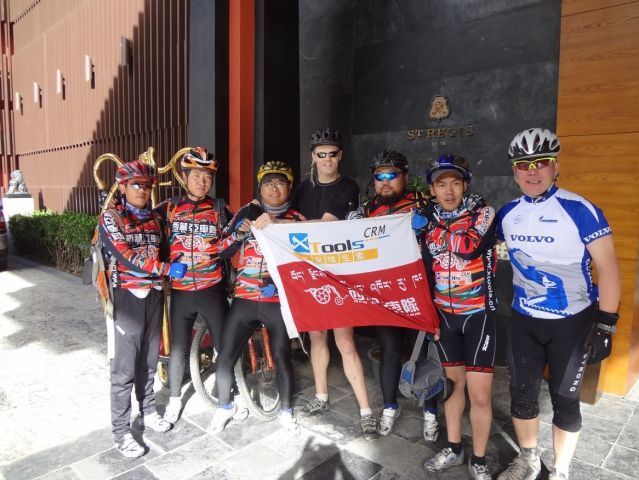 My fitness adventures reached a new high, literally, this past week when I was visiting our two hotels in Tibet. I joined some local cyclists on a ride through the streets and trails of Lhasa. At about 3800m, the air is thin, but mercifully we stuck to mostly flat trails. Like everywhere these days, traffic was heavy in places, but I did experience a rush-hour first: a herd of yaks. By the way, they burn dried yak dung in Tibet, though be careful of the wet stuff -- it can be pretty messy.
As we say at Starwood, it's all part of the Journey.