KK Hart is best known for her work as a fitness expert on news and lifestyle television stations. She gives practical, beneficial, and achievable workout advice that everyone can use.
KK Hart wants to "untrain" you from the mindset of the conventional big box gym. She does not like the body shame messaging, nor the suffering approach that is common in the fitness industry. Instead of pushing fad diets, abusive unsustainable workout regimens, or mind games, Hart believes working out should be fun. She wants you to be healthy, not suffering to achieve a fantasy look.
Hart is working on her book: "F-It: Scr*w The Basics. Life Hacks to Get Your Fit Together." Reserve your free copy. And, yes, the attitude in the title compelled BodyPeaceUniversity.com to learn more.
It was a honor to interview this dynamo of a fitness friend to anyone who truly seeks to get healthy over getting a fad driven beauty look. During our interview, she shared 3 secrets as to why fitness is made to be hard.
BodyPeaceUniversity.com: You recommend fitness boutiques over big brand names gyms. Why does that make a difference?
KK Hart: There is a major difference between the big conglomerate gyms and the locally owned boutique fitness studios. Boutique fitness studios are positioned to be personalized to the needs of their customers. Big box gyms are not capable of providing the level of support, resources or customized classes needed to overcome the most difficult health issues such as long term weight loss and nutritional needs. In fact, their financial standing is based on the ability to get as many people to pay for their services, but as few as possible to actually use them. Have you ever considered why you are buying services and products from companies that fail at helping you to actually get results? Nonetheless, they keep encouraging you to use their services without any improvement. This multi-billion dollar business of making you beautiful or healthy is not always as it seems.
BodyPeaceUniversity.com: Wow! You are right. Large gyms keep you paying without ever checking on your progress. They also have a 'no pain, no gain' suffering approach to fitness. Contrastingly, you encourage clients to do what they love. Can clients still get results?
KK Hart: The best exercise is the one you will do most consistently. If you are finding that you are enjoying that unique chair dancing class, then keep doing it! Find what keeps you going back and that fitness studio will often have similar routines and workouts to keep you current and finding results. For instance, a studio that offers chair dance may also have pole dance, aerial arts and other unique exercise classes. And, make it social. This will build your accountable relationships and subsequently keep you exercising longer.
BodyPeaceUniversity.com: More than body fitness, you teach non conventional workouts that help your clients avoid Botox, plastic surgery or other unhealthy pathways to beautification. Why do you do this?
KK Hart: In ancient times, particularly in Eastern cultures, there were people who devoted time to improving their beauty with more natural techniques. They didn't need or use Botox, injectables, or several different products that all promise to do the same thing to modify their look. Instead, they used natural alternatives such as exercises for the face to improve the same areas we are injecting, poking and prodding with more invasive procedures and products.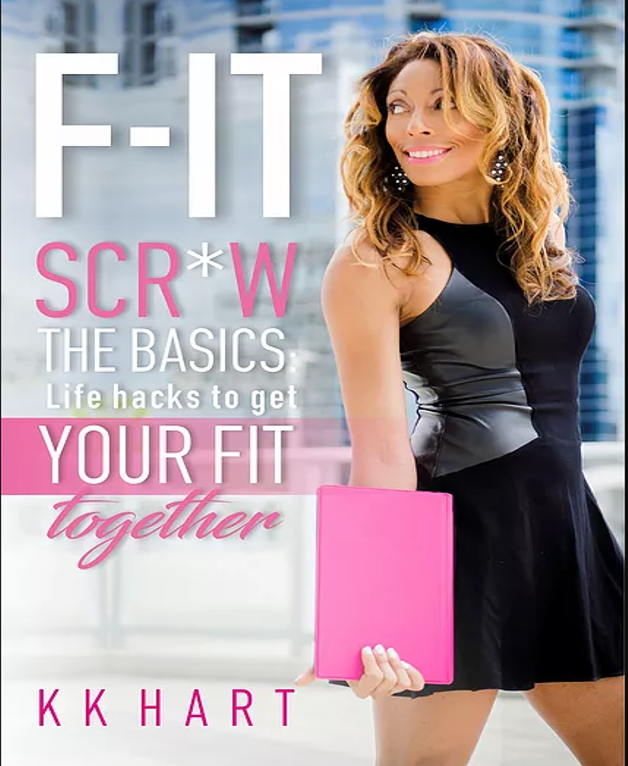 Remember to get your free copy of KK Hart's book by visiting her website. Please help BodyPeaceUniversity.com continue to find great guests like KK Hart and to publish literature on how to have a peaceful relationship with your body. Donate here to help and for great gifts including being mentioned in our upcoming book.

Popular in the Community