My five-year-old nephew has long referred to the stuffed animal crane vending machines as "rip-off machines." When he was younger he asked his father if he could play the game, but was told they were "rip offs." Thus, the namesake he gave them and the obsession that ensued. In many instances, if he doesn't get 50 cents, he'll throw a fit. But, enough about the tantrums my sister and her husband -- and so many parents -- go through on a daily basis. Let's focus on tantrums every one can relate to and get behind.
Fitz & the Tantrums are a six-piece band out of California and a wonderful throwback to the great '60s soul sound. Their first song -- the amazingly catchy "Moneygrabber" has been played on repeat for nearly a year on various alt-rock and contemporary rock stations, and the band just dropped their debut Pickin' Up The Pieces. I caught up with frontman Michael "Fitz" Fitzpatrick late last week and asked him about the band, the current tour, and that throwback sound. I also asked him about his expectations for playing alongside such acts as Vampire Weekend and Ellie Goulding at the first ever MTK: Music To Know Festival in The Hamptons (of all places) later this summer.
Before we get to the interview, a brief band back story is in order. To Cliff Notes it, Fitzpatrick's ex-girlfriend told him a neighbor was having a tag sale that included a rather large organ a few years ago. He called movers, bought it, put it in his living room, and wrote a song.
Together with long-time pal and saxophonist James King, they developed the Fitz & The Tantrum sound in his living room and recorded an EP. Maroon 5's Adam Levine heard one of the tracks on the radio one day, and asked them personally to join his band on tour. That momentum helped land them radio play, TV appearances, and everything in between. OK enough history, here's the interview.
I'm never tired of hearing "Moneygrabber." Do you get that feedback a lot?
Ha ha! Yes we do. I'm not even tired of it yet if you can believe that.
There's an obvious '60s/Motown influence going on -- what did that type of music mean to you growing up and growing in general?
Being a singer my entire life, it was the first kind of music I fell in love with. The melodies just captivated me and I could always sing back up.
Thanks to you guys, Sharon Jones and the Dapkings and even Best Coast, the '60s style seems to be resurfacing -- why do you think that vibe is making a comeback?
I think it is having a resurgence because it comes from a place of authenticity and heart. It's the antidote to auto-tune and playback and I think people are hungry for that realness and emotional connection to the music they listen to.
Prior to creating Fitz & The Tantrums, how would you describe the style of music you were making?
I really spent a lot of time as an engineer working for other producers and hiding in my studio at home trying to learn how to write songs.
Is that organ story for real -- did this band really form because an ex-girlfriend told you essentially about a tag sale?
The church organ is real. If the ex had not turned me onto that church organ I am not sure I would have sat down to write that first song "Breakin' the Chains of Love." I was heart broken and definitely inspired to write.
You have been touring tirelessly -- have you had any time to contemplate what your next album might sound like?
We've spent a lot of time experimenting at sound checks and writing new ideas. I don't know what it will sound like, but I know it will make you wanna dance.
On stage, you guys have a ton of chemistry -- does that rapport translate off stage as well?
Absolutely. It has to come from a real place. We are all good friends and essentially we are a nomadic musical family traveling the world over so we see each other a lot. We do you have to be able to have fun out on the road. We like to give each a hard time and [we've] got some pretty funny guys in the band that keep us laughing.
You're slated to play the Music to Know Festival in the Hamptons. What are your expectations for that fest -- at least compared to other fests you're taking part in?
There are some really great acts as well as some of my friends playing it as well so I'm sure it will be a good end to the summer. My family has a house on Shelter Island so I love that area. [It's] green, green, green... filled with oxygen and roadside fruit stands selling the best peaches and girls in bikinis. Hello!
---
Fitz & The Tantrums Remaining Summer Tour Dates
Jul 18: Bayfest Live 
Green Bay, WI
Jul 20: Birch Aquarium
 La Jolla, CA
Jul 22: The Music Box 
Hollywood, CA

Jul 27: THE BASEMENT
 Sydney, Australia

Jul 29: Red Bennie 
 South Yarra Vic, Australia
Jul 30: Splendour In The Grass Festival
 Woodford, Australia
Aug 5: Kansas Speedway
 Kansas City, KS
Aug 13: Burlington Waterfront Park 
Burlington, VT
Aug 27: Silopanna Music Festival
 Annapolis, MD

Sep 9: Greek Theatre 
Los Angeles, CA

Sep 17 Zilker Park
 Austin, TX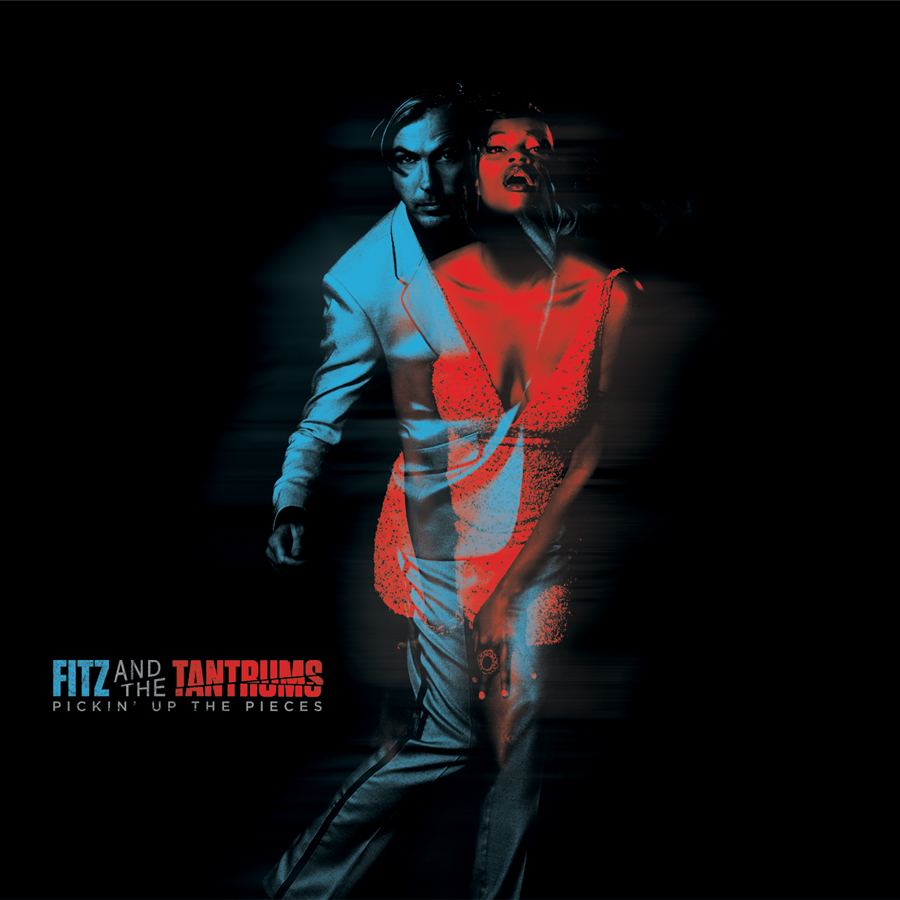 Calling all HuffPost superfans!
Sign up for membership to become a founding member and help shape HuffPost's next chapter