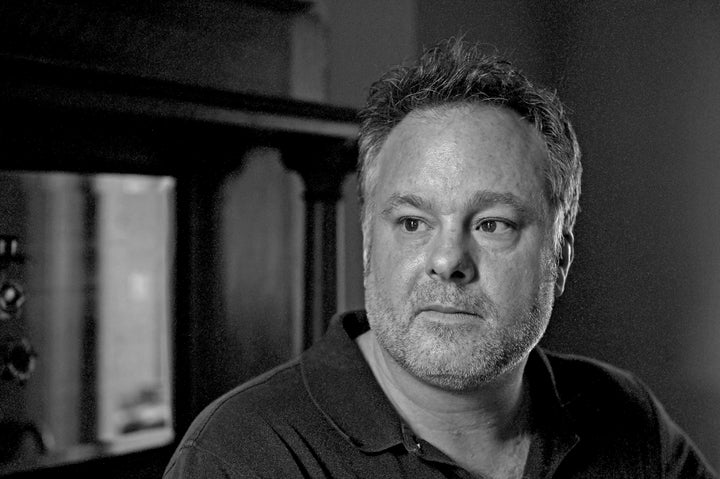 WASHINGTON -- FitzGibbon Media, a prominent progressive public relations firm, abruptly shut down on Thursday amid allegations of sexual harassment and assault by the company's president.
Trevor FitzGibbon and his team worked with some of the biggest progressive organizations, including NARAL, MoveOn, the Center for American Progress and the AFL-CIO, as well as Wikileaks, Chelsea Manning and The Intercept. The company sponsored an event with The Huffington Post earlier this year.
Multiple female employees came forward with accusations of sexual harassment and assault against FitzGibbon, according to employees who spoke with The Huffington Post.
A joint statement from former FitzGibbon media staffers Thursday evening confirmed HuffPost's report from earlier in the day.
"The team that comprised FitzGibbon Media is incredibly sad and disappointed to confirm that allegations have been made against Trevor FitzGibbon, FitzGibbon Media founder and President, for sexual assault and harassment of multiple female staffers," the statement said. "Staffers reported over a half dozen incidents of sexual harassment and at least two involving sexual assault committed by Trevor FitzGibbon against his own employees."
(Read the full statement below.)
FitzGibbon has faced accusations of inappropriate workplace behavior before. During his prior employment at Fenton Communications, a major PR firm, a female colleague accused him of sexual harassment, Bill Werde, Fenton's current CEO, confirmed to The Huffington Post on Thursday night.
"The firm immediately investigated the claims and brought in a nationally recognized workplace expert to conduct a day long training with all employees in the Washington office, focused on preventing and handling any incidences of sexual harassment," Werde said in a statement. "Employees were also offered follow-up consultations with the expert."
At the time of that complaint, FitzGibbon was a senior staffer, according to a source who worked with him. He was disciplined, the source said, but not fired. After the accusation and the firm's investigation, other female employees came forward with similar harassment complaints. Fenton's leadership closely monitored FitzGibbon's behavior, Werde said. And for the remaining years of his tenure, which ended in 2008, Werde said that "no other complaints were brought to the company's attention."
"Our hearts go out to our friends and colleagues at FitzGibbon Media in this difficult time," said Werde.
FitzGibbon later left Fenton and started his own firm. After his abrupt resignation on Thursday, several of his current employees said management reportedly looked for ways to keep the firm running, but did not think it would be feasible financially without the revenue brought in from FitzGibbon himself.
The pieces of FitzGibbon's behavior started to come together during a staff retreat a couple of weeks ago, when employees from all the firm's offices gathered in Austin, Texas.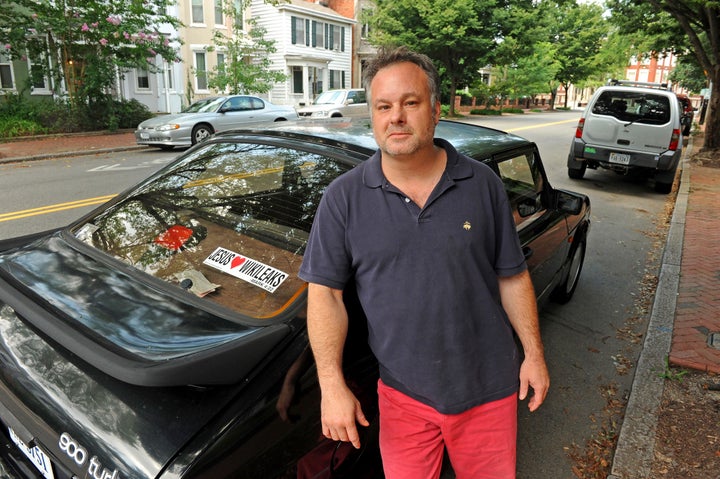 Sierra Pedraja, 26, who lives in Austin, had been looking for a full-time job. A friend who works at the firm mentioned an opening and offered to put her in touch with FitzGibbon while they were in town
Pedraja has a background in journalism and thought the opening sounded like a fantastic opportunity to continue to write. She and her friend met FitzGibbon during the day in the lobby of a hotel, where he told her about the firm and invited her to hang out with the team that evening. She agreed and sent him her cover letter and resume.
But that night, Pedraja said she had to push FitzGibbon to talk about the job because he wasn't bringing it up. FitzGibbon told her that since he owned the firm, he could hire anyone he liked. She asked if that meant he liked her, and FitzGibbon told her how beautiful she was. He then asked her if she was open to having any fun while he was in town.
"I knew exactly what he meant," Pedraja said, adding that she was shocked. "I really wanted the job, but I didn't want to embarrass him and mortify him and say, 'No! Are you crazy?' So I gave a nervous laugh."
FitzGibbon then apologized for being inappropriate.
The next day, FitzGibbon asked her if she wanted to meet alone at the hotel. She declined. Pedraja figured that that was the end of it, and she wouldn't get the job.
"I was very eager to get a job, and he used that to his advantage," Pedraja said. "He tried to make me feel very uncomfortable. He made it seem like I owed him these things to get the job. ... I was not entertaining it at all. I didn't ask for it."
The news started to spread after Pedraja told several FitzGibbon Media employees what had happened. She said she was disappointed when some told her that it was probably best to keep it to herself if she wanted to get the job. A couple of people, however, took her experience seriously.
Female employees said they began sharing stories with each other about their own experiences, and they realized they were not isolated incidents.
Multiple women at the firm said FitzGibbon often became uncomfortably physical -- sometimes asking for hugs -- and requested pictures of them and invited them to his hotel room.
"I couldn't speak up because I was afraid of retaliation -- that I would get fired if I spoke up," one female staffer told The Huffington Post, explaining why she never revealed what had happened to her.
Once the team returned from the retreat, FitzGibbon contacted Pedraja to do some contract work. But he also pressed her to send him a photo of herself. Pedraja shared screenshots with The Huffington Post of the text messages that she said she and FitzGibbon exchanged.
FitzGibbon had friended Pedraja on Facebook and told her that her photos were "insane." He asked if she modeled and requested that she send him a "maxim" style photo, presumably referring to the men's magazine that often features scantily clad women.
"I can't! I'm trying so hard to get a job with you guys. Id be tarnishing it," Pedraja told him.
FitzGibbon assured her that "just one" would be fine because he was the "boss."
"No one can know about photo!" he assured her.
"Lol no. I'm not telling anyone and I also can't send anything I wouldn't send a normal friend - if that makes me unfit for the position then that makes me sad," Pedraja wrote back.
FitzGibbon has been on leave from the firm since Monday. Employees were caught off guard when management told them that the firm would be closing Thursday and instructed them to be out by the end of the day, leaving staffers in the lurch during the holiday season with no notice.
They will receive no bonuses and no severance. Their last paycheck will be Dec. 31, and they will have health care through January. They were also told they could keep their phones and computers.
In a note forwarded to The Huffington Post, Al Thomson, the firm's senior vice president for finance and administration, announced the closure to clients Thursday afternoon without elaboration.
Employees soon began tweeting about what happened.
FitzGibbon sent The Huffington Post a statement Thursday confirming that he faced "allegations" and had taken a leave of absence.
It is with tremendous regret that we had to close FitzGibbon Media. Our team was at the helm of many of the most important policy debates of our time. We were the undisputed communications leader for the progressive movement. Although the company is closing, our talents and our mission remain unchanged.

The allegations against me are a distraction to the mission at hand. In order to do what is best for the company, I took a leave of absence. However, it is abundantly clear that an irreconcilable difference has arisen between the FitzGibbon team and me. We had no choice but to make the difficult decision to close FitzGibbon Media.

I apologize to my team and our clients for the impact this closing will have on them. I will work to once again regain the trust that was lost.
The allegations come from women who are not just millennials, but whose ages span decades.
Later Thursday night, a FitzGibbon staffer forwarded an earlier version of this HuffPost story to a client to inform her of the developments. The client responded by telling the staffer that the same thing had happened to her, that she'd been coaxed to a hotel room and groped by FitzGibbon.
"I just thought he was in a needy moment," the client told HuffPost, confirming the account. "I got a phone call, I was literally on the phone, he came over and stuck his hand right down and grabbed my breast. I was on the phone, it was a business thing so I couldn't say some obscenity. I said, 'What are you doing?'"
A second client reached out Friday morning to recount a similar experience of assault by FitzGibbon.
The news of the firm's abrupt closure shook up the Washington progressive community. Former clients, such as MoveOn and UltraViolet, expressed their shock and disappointment. Many organizations immediately began looking at ways to help or hire the former FitzGibbon employees, and some individuals started a document listing job openings.
Pedraja said she never expected the series of events to unfold as they did, and she was dismayed to hear that so many people were out of jobs now.
"The hardest part for me," she said, "is that because of something that happened to me and something that I said, [it] caused people to lose their jobs."
The full statement from the company's employees:
Former FitzGibbon Media Staffers Respond to Sexual Assault and Harassment Allegations Against Trevor FitzGibbon

"The team that comprised FitzGibbon Media is incredibly sad and disappointed to confirm that allegations have been made against Trevor FitzGibbon, FitzGibbon Media founder and President, for sexual assault and harassment of multiple female staffers. Staffers reported over a half dozen incidents of sexual harassment and at least two involving sexual assault committed by Trevor FitzGibbon against his own employees.

"For decades, Trevor presented himself a champion of the progressive movement, claiming to support and respect women and feminist issues, from equal pay to reproductive rights, but his actions prove a hypocrisy so great that FitzGibbon Media closed its doors today, as we could no longer continue working under his leadership. We lost our jobs standing up for what's right, to ensure a safe workplace for all — and while we may have been left without jobs, benefits and long-term healthcare, we have our integrity and each other.

"We are devastated to see our beloved place of work closed at the hands of such a coward and hope to continue working on the social and political issues we love and care so deeply for in the future."
Support HuffPost
The Stakes Have Never Been Higher
Popular in the Community