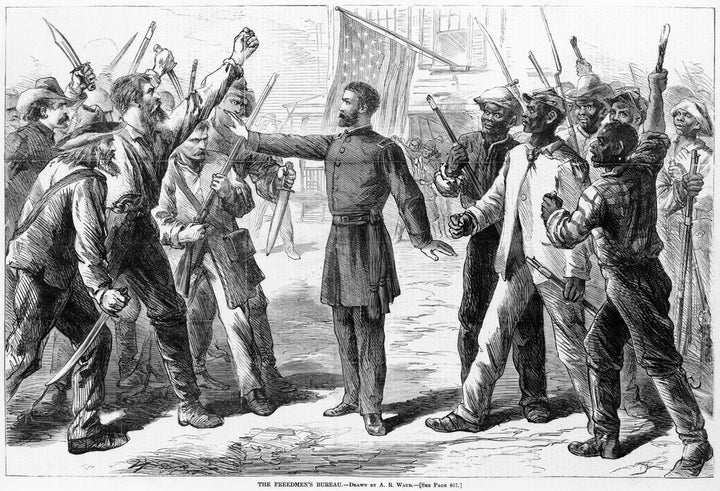 I sympathize and largely agree with the #NoConfederate movement originated by April Reign and supported by many activists and commentators. We desperately need more American history on television and in our popular culture, and I'm hesitant to oppose any effort ― even a counter-factual and controversial one ― to bring those themes to life. But there are so many better stories to tell first.
In general, I'm all in favor of TV shows that focus on American historical themes and issues, even if in counterfactual ways. The more such shows produced, the more genuinely and deeply we can begin to have collective conversations about our shared and complex histories. And it's fair to say that the era after the Civil War, the sesquicentennial of which we're in the midst of, is one of our most consistently forgotten histories. So I'd be willing to see what kinds of conversations the proposed HBO series, which would be created and executive produced by Game of Thrones showrunners David Benioff and D.B. Weiss and written by Malcolm and Nichelle Spellman, might engender.
But the problem is that, peak TV notwithstanding, there's only a limited amount of space and time available on the tube, and certainly a limited amount on a prestigious network like HBO. And there are so many existing, compelling, under-remembered cultural and historical stories about race in post-Civil War America that would make for amazing HBO series and would add a great deal more to our collective conversations than Confederate's counter-factuals possibly could. Here are five such stories:
Any one of these stories would make for great television while connecting audiences to some of the most overlooked and important American figures and histories. So get counter-factual if you must, HBO—but please consider how many existing, compelling facts can and should be added to our collective memories and conversations as well.