Okay, so there are plenty of stereotypes about Amsterdam's infamous coffeeshop culture: there are hippies everywhere, they're practically giving product away on the street, everyone carries around paraphernalia in their backpacks. But after very careful inspection, research, more research, misplaced research and more inspections, we can definitively say that most of it isn't really true.
What we can say, however, is that we were able to find five amazing coffeeshops in Amsterdam to chill out and while away the day in with some of the friendliest and most laid-back Amsterdammers and travelers around. So take a break from the clubs and bars in Amsterdam, and mellow out with the rest of the city.
Mellow Yellow - De Pijp, Amsterdam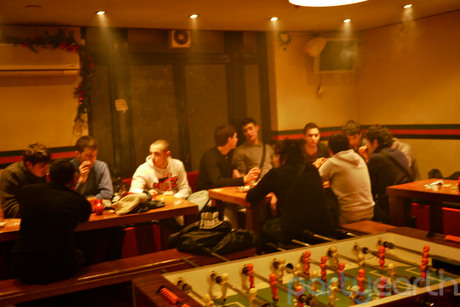 Let's start with the original -- though that claim may be disputed by our second entry. Mellow Yellow is "officially" Amsterdam's first licensed Coffeeshop with its roots dating back to the 1960s and still going strong today. Inside, the coffeeshop is decked out in modern décor and features a pool table, pinball machine, foosball and some board games. More for the "active" enthusiast, Mellow Yellow likes to keep its clientele busy with its various activities.
The Bulldog Coffeeshop nr. 90 - Red Light District, Amsterdam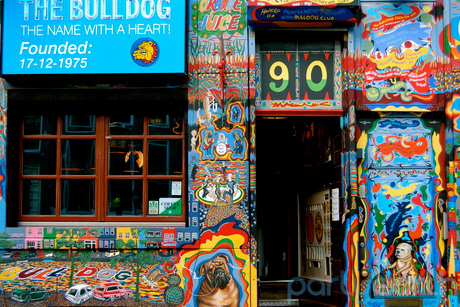 Probably the most well-known of Amsterdam's coffeeshops, The Bulldog Coffeeshop nr. 90 claims to be the original, but mostly it's just timeless. Once inside, patrons are met by a hodge-podge of bulldogs and classic photos of the Red Light District. Outside, the Bulldog provides its clientele with some canal-side seating - perfect for lazing away the day. Also outside, if you dart into the side alley, you'll find yourself face-to-face with some of the Red Light District's other famous illicit export.
Barney's Coffeeshop - Nieuwe Zijds, Amsterdam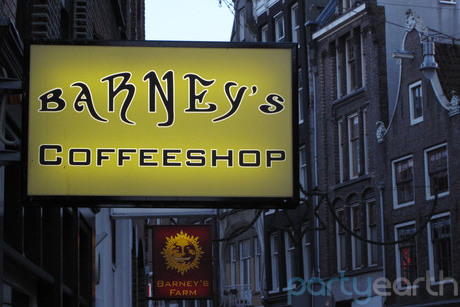 If you're looking for another classic coffeeshop then look no further than Barney's Coffeeshop. For more than 20 years, Barney's has been pleasing customers and is the spot to go for the purist. Add to that a welcoming staff, the ever-friendly clientele, and a laid-back environment and you might have just hit the Garden of Eden.
Grey Area - Nieuwe Zijds, Amsterdam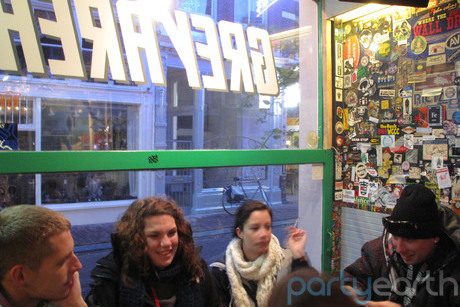 Another award winning coffeeshop is Grey Area - an über popular venue that's seen its fair share of celebrity guests mixed in with its long-time regulars. Not exactly the biggest coffeeshop in the world (about 16 people fit comfortably), it nonetheless provides a relaxing experience to jovial, tightly packed-in groups of friends.
Rokerij II Coffeeshop - Nieuwe Zijds, Amsterdam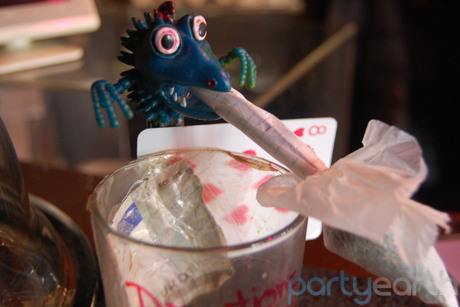 If you're looking for a more decorative experience, there's probably no better place to turn than the African themed Rokerij II Coffeeshop. One of a chain of four - each with its own distinct motif - Rokerij in Nieuwe Zijds provides its customers with low to the ground cushions and soft candle lighting, perfect for laying back and soaking up the day. Rokerij also has a great patio that looks out over the Singel Canal across the street.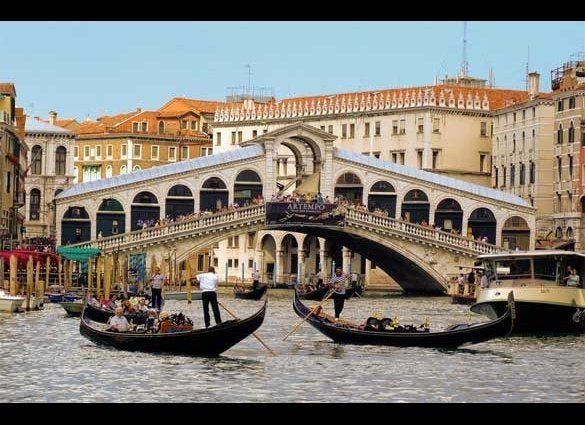 15 Venices
Related