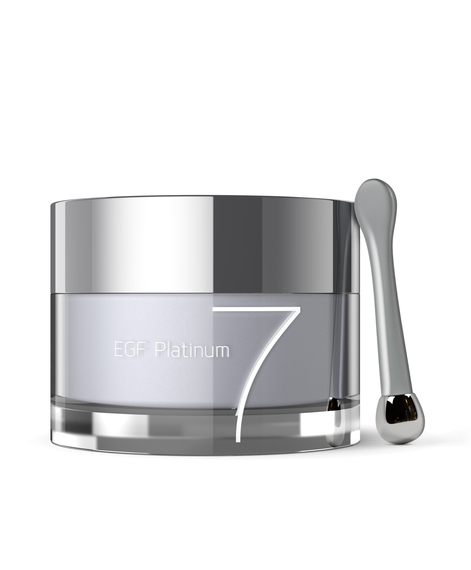 In the relentless pursuit of flawless skin, one thing is certain... many women and men will voluntarily suffer through nerve-rattling "procedures" and burn-inducing creams in hopes of waking up to fewer lines and a more youthful glow. So, when products come along claiming to deliver results, and after many thorough test drives there are visible differences... it's time to drop those other jars of empty promises and immediately take notice. Here are five (priced from $50 to $398) that deserve your undivided attention...
• Anti-Aging Facial Oil by annmarie
I've been a longtime fan of annmarie products, and for good reason -- they're all natural and sourced from organic, wildcrafted herbs (check out the impressive ingredient lists for every single one of their offerings), the company is incredibly ethical and, bottom line... they work. Facial oils have soared in popularity over the last few years. They're incredibly moisturizing and contrary to belief, this one sinks right in without an ounce of greasy residue. It's made with chia and carrot seed oils, known for helping smooth wrinkles and soften skin. A little goes a long way too. And, priced just under $50, this bottle usually lasts me a few months. I pump one drop into my hands and press it gently in around my forehead, eyes, cheeks and neck. It contains Moroccan rose absolute which gives it a natural, floral meets berries scent. Applied day or night, this is a fixture in my skincare regime.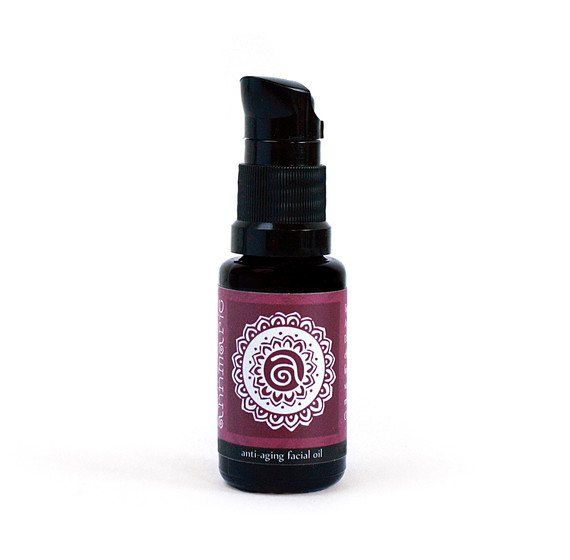 •Age Is Only A Number Elixir by Vasanti
Vasanti is one of my favorite recent discoveries. The brand has been a big hit in Canada, and is now available in the United States -- lucky us! Created by three sisters who put in years of research and heart, this full blown skin care and cosmetics line is not only effective, it's one of the most affordable luxury products on the market. And, what a clever elixir this is -- paraben-free and double duty, combining the antioxidants of pomegranate and argan oils with powerful serum ingredients like brown sea algae, said to help repair skin and prevent it from sagging. It has a subtle, alluring scent and applied day or night it makes my skin glow. Considering most prestige serums on the market are a minimum of $100 and up, Age Is Only A Number is a total knock out at $62.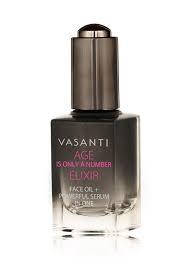 • Erasa XEP 30 by Erasa Skincare
A wildly exciting entry in the battle against wrinkles, Erasa XEP 30 has made quite an impactful debut. There's a ton of science and big, juicy words behind this concentrate, and I urge you to read up further on this stuff via the link above. It's patented and "was developed by a year-long combined research effort between scientists at Activen and BioMimetic Laboratories." Paraben-free, the scent is pretty nice and although texture wise a bit tacky, it sinks right in and leaves skin feeling silky. Upon application lines really do seem to fade and my skin appears more flawless throughout the day. That did it for me; I'm sold and hooked!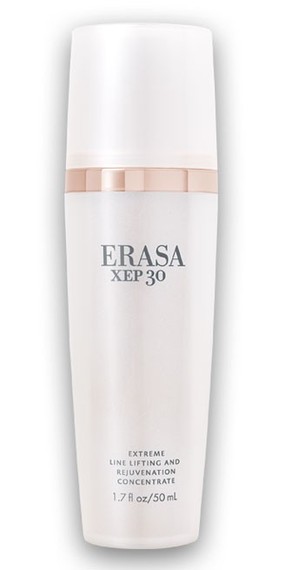 •Phloretin CF by SkinCeuticals
This power-packed serum has been a consistent mainstay in my beauty arsenal for well over the last five years. I will be forever loyal because it's helped my skin maintain a clear, youthful glow. Containing a triple threat of phloretin, pure vitamin c and ferulic acid antioxidants, it protects skin against environmental damage and reduces discolorations. My skin always feels firm after applying a couple of drops and it's definitely gone to town on those stubborn brown spots -- they're much smaller now!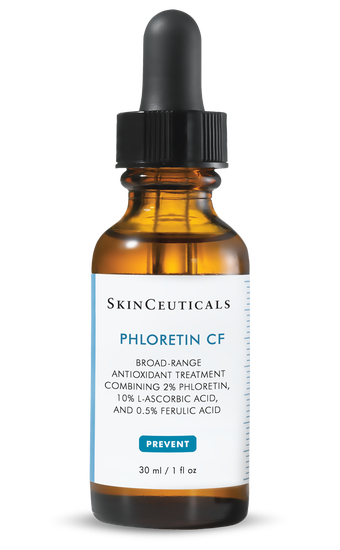 • EGF Platinum 7 by Nurse Jamie
Direct from the empress of flawless skin for the red carpet crowd, Nurse Jamie -- when you're in the mood to splurge on a high octane cream look no further than the star of her celebrity loved line of products, EGF Platinum 7 (see image above). Loaded with Platinum, Plant Stem Cells and 24K Gold, these primo ingredients are what Nurse Jamie says, "provide the ultimate skin transformation" and also contribute towards the higher price point. Coupled with Epidermal Growth Factor (EGF), this whipped delicacy enhances collagen for a more youthful complexion. The texture and scent are as luxe as the precious metals inside. I call it a facial in a jar and one stop shopping for wow-worthy skin.
Follow Elycia Rubin on Instagram -- @ElyciaRubin and visit her website: www.WhatImLoving.com