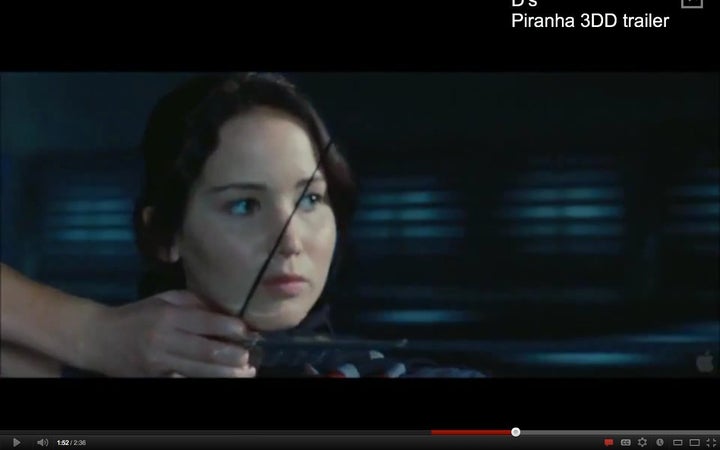 If you are anything like me, you have now seen The Hunger Games a few times. It keeps getting better and you are pretty sure that you are going to go and see it a few more times. Even in the midst of waiting, you are wondering about Catching Fire, and how amazing it is going to be.
Then comes the question, what do you read in between now and Catching Fire release? Sure, you will read Catching Fire a few more times, but then you wonder... what can you read to tide yourself over until the movie news starts flooding in and the film is released?
Here's our top five choices for books to read while you are waiting.
Shatter Me by Tahreah Mafi -- The dystopian novel's protagonist, Juliet, cannot touch another human, or they will die. She has been locked away, where she is denied human contact and interaction. Ultimately, she is released to Warner (the bad guy) to do his bidding. But, Adam (the good guy) is in the military and helps her escape. The book is an edge-of-your-seat page turner, remarkably written, that will leave you questioning the guy to root for and the thin line between good and evil.
Article 5 by Kristen Simmons -- What would you do if your mother was going to jail and you were being arrested by the only guy that you ever loved? What if you were being sent off to a boarding school that can only be described as an institution? That's what Ember is going through. Only, the guy she loves comes to help her escape, and he's determined to get her to freedom. The action-packed novel is a dystopian one unlike any other I have read.
Quarantine: The Loners by Lex Thomas -- This Hunger Games-esque novel is one of the best books that I have ever read. The book, not due out until July, is non-stop action. McKinley High School has been quarantined after the outbreak of a deadly virus that affects those going through puberty. The school has banded into gangs, based off the cliques that they are in. Everything is an all out struggle to survive. You will not be able to put this book down.
Divergent by Veronica Roth -- I would sell my soul for an Insurgent ARC, the second in the series. The first book follows Tris as she adapts to a new faction from the one that she has been raised. It also follows her relationship with Four, arguably, the best male character in YA. The fast paced plot and dystopian setting will have you devouring this book.
Delirium by Lauren Oliver -- What if love was a disease? In this dystopian novel, it is. Every person is treated so that they won't suffer the delirium. Yet, before Lena's treatment she does the unthinkable: she falls in love. The second book in the series, Pandemonium, is out now. It's a book for everyone, not just the bitterness in some people that refuses to believe in love.
Catching Fire is not out until November 2013. All of these series will be potential fandoms to sink your teeth into. Four of the five have been optioned for films with scripts in the works.

REAL LIFE. REAL NEWS. REAL VOICES.
Help us tell more of the stories that matter from voices that too often remain unheard.