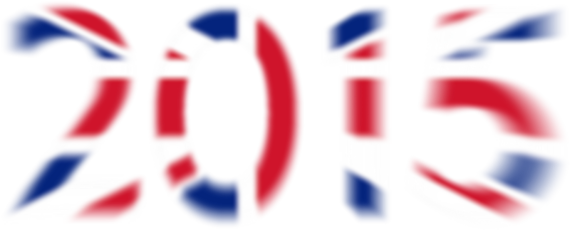 2014 was a big year for poetry in the UK and Ireland, including the Poetry Book Society's once-a-decade announcement of 20 Next Generation poets. 2015 marks the 50th anniversary of the death of T.S. Eliot, the American poet who became British, and whose influence in bridging the trans-Atlantic poetry gap is rivalled only by Robert Frost.
Yet there is much to be done, and many fine poets still to be discovered on either side of the pond. Here is my contribution, now three years running, to the list of British poets that American readers of poetry ought to know more about.
Daniel Sluman is a poet and disability rights activist who writes urgent, compact poems about love, pain, loss, sex, and drugs. He approaches his work with compelling intensity and directness. The eponymous poem of his collection Absence Has a Weight of Its Own, for example, deals with the amputation of his leg due to cancer.
Rishi Dastidar writes rapaciously smart, political poems that always retain the advantage of surprise. He is a graduate of Faber Academy, a gadfly about London and a voracious tweeter of bon mots.
Anna Selby writes fluid, lyrical poems teeming with a love of language and words. Her work is sensuous and inventive, alive to the pleasures and peculiarities of this world. She coordinates poetry events for Southbank Centre and combines poetry with dance.
Warsan Shire is the Young Poet Laureate of London. I first encountered her work designing videography to accompany her reading commemorating the outbreak of the First World War. An emigrée from Somalia, she is no stranger to conflict, and her jagged lines and fragmented leaps of memory ensnared me. Her mentor Pascale Petit predicted on Twitter that, "her first full length book will be mega great".
Liz Berry's collection Black Country is a gorgeous and immersive account of the language and culture of the eponymous West Midlands mining region where she grew up. She fuses whimsy and hardship into something truly transcendent through a love of her people and expert command of their dialect. To read her work is to be transported.
As a bonus, Swiss-born Anja König isn't exactly British, but has been publishing in the UK for some time and was recently commended in London's own Troubadour prize. Her pamphlet Advice for an Only Child brings her wistfully observational and achingly spare poetry to light. She's one to watch as well.
So, there you have it -- five excellent up-and-coming poets, plus a bonus flown in from Zurich. Once again, this is just a small sampling of the talent now suffusing British poetry. My hope is that you will seek them out, online and in print, to enrich your year ahead.
Related
Popular in the Community