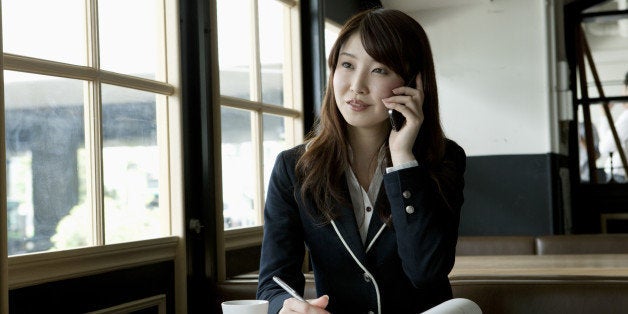 Imagine a typical entrepreneur, you will probably think of a hip and cool young-ish person, someone who is trendy, uses the latest tech and fits squarely in the Gen-Y mold. Let go of that image because now the rise of the grey entrepreneur is officially here.
Recessions and financial difficulties have shrunk pension funds; research shows that incomes plummet by a third when workers reach retirement. People who wish to continue living up to their earning potential even in their 50s are looking for viable opportunities and starting a business is the perfect one. Age might be a disadvantage in the corporate world but it's a major advantage in entrepreneurship.
The so-called "old-preneurs" have age, wisdom, and experience on their side. Combine that with the vast network of contacts they have accumulated and you are looking at an entrepreneur who is ready to take over the world. Plus it is likely that older people do not have the pressures which young entrepreneurs face, such as kids, mortgages and a lack of financing. Research by the Cranfield School of Management says that businesses owned-managed by people in their 50s have better growth rates, profitability and revenue growth. (check out their Business Growth Program for details)
Here are some of the surprising statistics about businesses owned and/or managed by people in their 50s:
Average revenue growth: 19% (3.5 times faster than the annual GDP growth in the UK)
Average employment creation: 21% (7 times faster than the UK national average)
We are seeing an increasing number of women embrace this new path and launch successful businesses after they have retired. There are 100s of ways to work and earn online and many are already making a fortune by providing their services on the web.
Here are some business avenues worth exploring if you are setting out on your entrepreneurial journey.
1. Consulting and Coaching
Consulting and coaching is a fast growing sector, almost all industries need consulting services so you should have no trouble getting clients. If you have education and experience in a particular field and know the intricacies of the domain, you might be able to turn this know-how into a successful business. You can give tips on finance, marriage, law, life etc. Having a degree would help, but it is not always prerequisite. Plus, you can even start online.
2. Stylist/ Makeup Artist
The style industry rarely witnesses a downturn. If you are interested in this niche then set up a styling business. You can specifically target women in their 50s and older since you will be in the best position to understand what the target demographic wants. The nuances of this industry are easy to pick up once you start keeping an eye on the trends.
3. Transportation Specialist
A transport service designed to fit the needs of seniors and the elderly is a viable idea. You can provide special services such as limo rides to major events. Van services can be used to take people to their weekly grocery store trips, doctor's appointments, the DMV, or outside the city in comfortable spacious vehicles.
4. Niche Travel Agent
Retirees often have issues with finding the right kind of holiday packages. Most travel agents are not aware of places which are senior-friendly. You can work from home and help retirees plan their holidays. Research different holiday spots, find ones which easier to explore and offer tourist attractions for seniors and retirees. Put together fun activities and create a variety of different holiday packages.
5. Professional Organizer
Businesses and residences which are having trouble organizing and streamlining need professional organization services. Psychologists have advocated that well-organized places of work help boost productivity. This kind of service does not require an expensive office, therefore the startup costs are minimal.
No matter which path you choose, keep the following key ideas in mind:
a. Opt for something you are passionate about.
b. Network and connect with new people.
c. Work hard and stay committed.
d. Create a business plan and research every step.
e. Don't neglect the tech side, get a website and pay attention to online marketing.
f. Try to find a mentor to keep up those motivation levels.
Starting a new business is a gamble and it will be tough, especially during the first six months or so, but things get easier as you figure things out. Your experience and industry knowledge will be your best assets. Age is not a barrier, keep a positive attitude and you will weather through the toughest of storms. The quality of your idea and dedication are all that matter when it comes to running a successful business after retirement.
Related
Popular in the Community