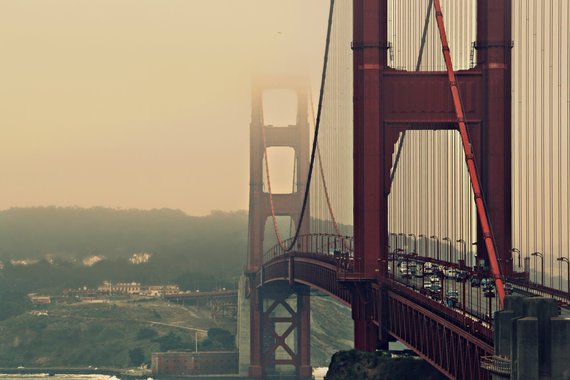 The end of summer can be such a melancholy time. The back-to-work blues kick in as we long for more late-night pool parties and cook outs. Except for San Francisco, where the summer months are foggy and freezing and we all can't wait for the dawn of a new autumn.
Well, lucky us, because summer is over, and now the real party begins!
Fall in San Francisco means sunshine, sexy festivals, and some of the biggest holiday bashes of the year. Nevermind Disneyland, the Bay Area in autumn is the happiest place on Earth (sorry, Mickey!)! And it just so happens ManAboutWorld released brand-new guides to SF, Oakland, and the underrated Silicon Valley. So come with us to explore the perfect weather, the vibe, and the pending anticipation of Folsom.
ManAboutWorld presents five of the hottest things going on in the city. This month's issue includes the complete list and more.
BRUNCH: Dobb's Ferry in Hayes Valley is an excellent brunch location. Add in bottomless mimosas and bloody mary's for the perfect Saturday or Sunday afternoon.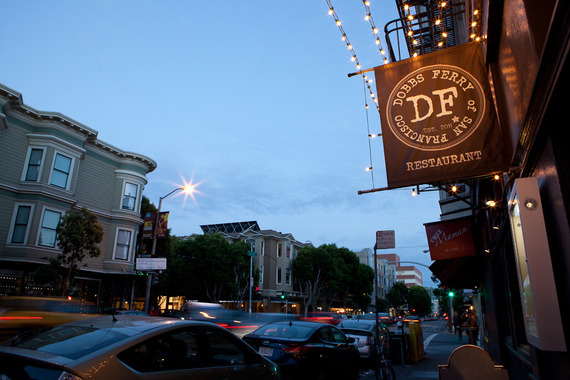 PARTY: There's no shortage of parties -- official and unofficial at the Folsom Street Fair, including the infamous Top of the Hole house party above the bar "The Hole." The party moves to the DNA lounge starting late Sunday afternoon and is a great event to start out the evening. But the hottest ticket is always Folsom's Real Bad Party. Sold only through hosts and a few selected venues, this is the best party to end your weekend.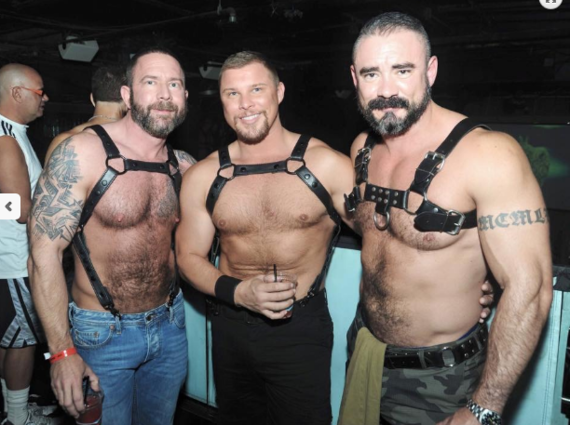 CULTURE: A hot new gallery complex in the Dogpatch neighborhood of San Francisco, the Minnesota Street Project is made-up of 10 top-quality commercial galleries, including the Rena Bransten Gallery and the art photography startup Casemore Kirkeby.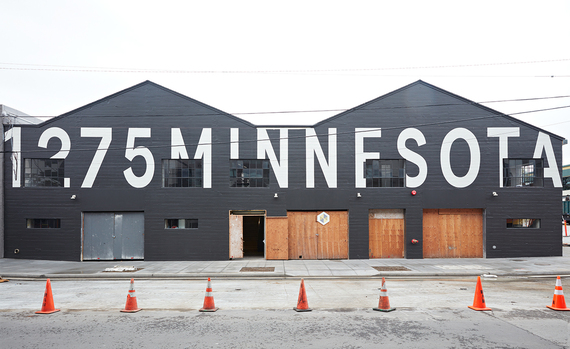 LOUNGE: Located at the bottom of the rear stairwell of the Liholiho Yacht Club, Louie's Gen-Gen Room is hidden in plain sight behind beaded door curtains bearing an idyllic palm tree. The reservations-only cocktail bar features an entirely different menu of food and drink from Liholiho chef Ravi Kapur and bar maestro Yanni Kehagiaras.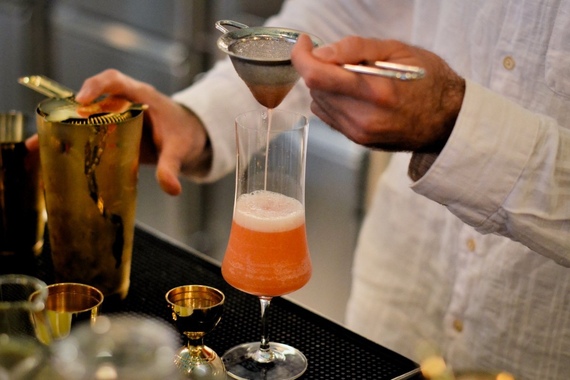 POP-UP: At Sorrel, Pop-Up Restaurant Chef Alex Hong is cooking up refined, pretty Italian-influenced American food that clearly shows his fine dining background (we're talking dishes like lamb shoulder dumplings with wild mushroom tea or burrata agnolotti with corn and black truffle.)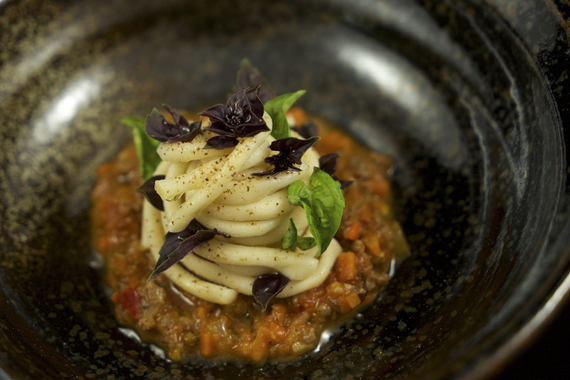 Photo credits via company's website except top Kathryn S Days via Flickr Creative Commons