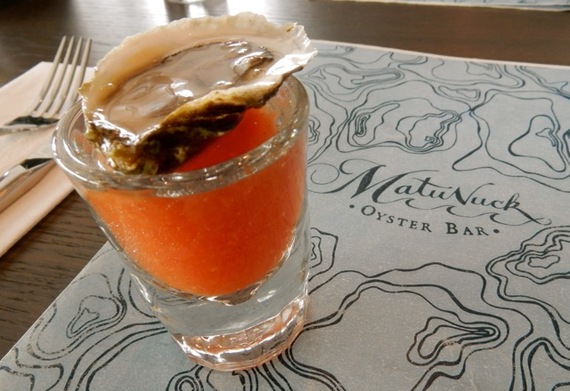 When Taylor Swift purchased her oceanfront home in Watch Hill, she drew a lot of attention to the south coast of Rhode Island, leading to a bump-up in tourism: a Swift Effect, if you will. But her mansion on the hill is just one of the musician's many homes, and Swift is very rarely in residence. Besides, there were other people and places of note in Watch Hill, Westerly and South Kingstown long before Swift arrived, and these notables - an iconic Victorian-age resort, a celebrity chef, a celebrated mixologist, and a rock-star oyster farmer - are infinitely more accessible.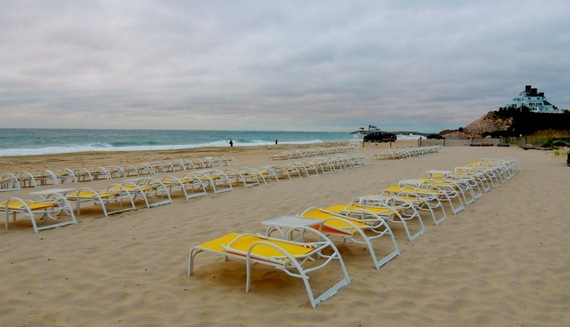 Come to Coastal Rhode Island and you might see Taylor Swift, but you'll definitely have a memorable time interacting with the following stars:
(And for much more on these and other things to do here and in the Northeast, consult the Getaway Mavens).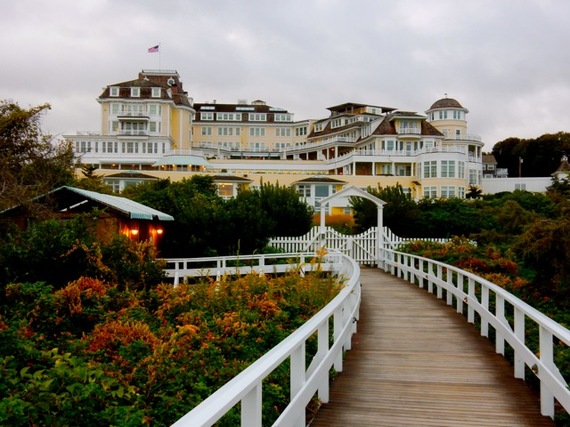 1. Ocean House Resort, Watch Hill. She's got beauty, smarts, and on top of that is really, really nice: you know, the girl you want to hate but can't. Sure, this could describe neighbor, Taylor Swift, but in this case, the star is not a person, it's a place. The Ocean House has been an emblem of summer from the time it was built in 1868, and an icon of over-the-top service since it was disassembled and rebuilt (with 5,000 original pieces) as an exact historic restoration and branded a Relais and Chateaux property in 2010. Affable, kindhearted (nice) staff anticipate the needs of guests (smarts) and put visitors at ease right away with a refreshing absence of pretension. Stunning rooms, many with views of the for-guests-only Atlantic Ocean beach, are pricey but include a multitude of amenities, rendering a stay here a good value for a luxury property. The splashiest perk is complimentary use of one of four Mercedes Benz cars for either day or night (first come first served), though added to that are fitness and yoga classes, a food foraging expedition with resident Food Forager, use of a private beach, movies in a screening room, afternoon treats, wine tasting, and martini making sessions. And if you can't find anything of interest at Ocean House, the sister property, Weekapaug Inn just 4 miles away, offers naturalist-led tours and boating excursions. Ocean House garden-to-table Seasons Restaurant, where young chefs turn out exemplary and outrageously fine seasonal dishes, has become a destination in and of itself. Rooms and suites from $385 - $2,100 per night. Three bedroom two story Morgan Suite $3,500 to $6,500 per night. Resort fee $38 per person per day covers all tips, valet parking, classes and amenities at Ocean House and Weekapaug Inn.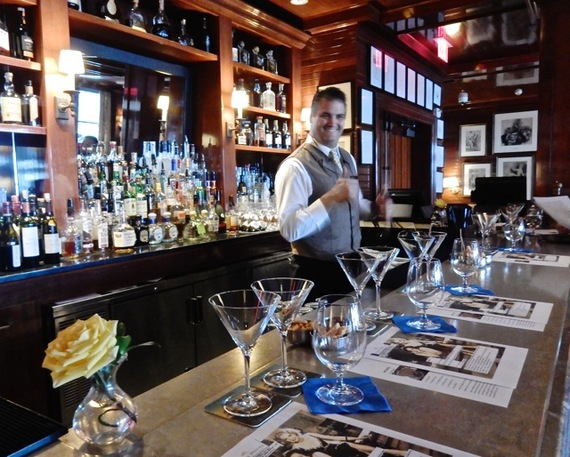 2. Dean Gardiner, Head Bartender, Ocean House. One of the most popular classes for guests at Ocean House is "How To Make A Mean Martini", offered by head-bartender, Dean Gardiner. The incredibly engaging Gardiner sets up the bar in the low-lit clubby "Members Only" tavern room, and invites "students" to watch while he spins stories and lectures on the history of the Martini, the qualities of various brands of spirits, and the origins of martinis named for famous people, all while mixing and pouring two half glasses of his most popular and proprietary recipes - In the Weeds, utilizing fresh tarragon and tarragon tea-infused simple syrup, and his citrusy Four-Islands Lemonade. It's loads of fun, and Gardiner, with a photographic memory for your favorite drink, will be your new best friend.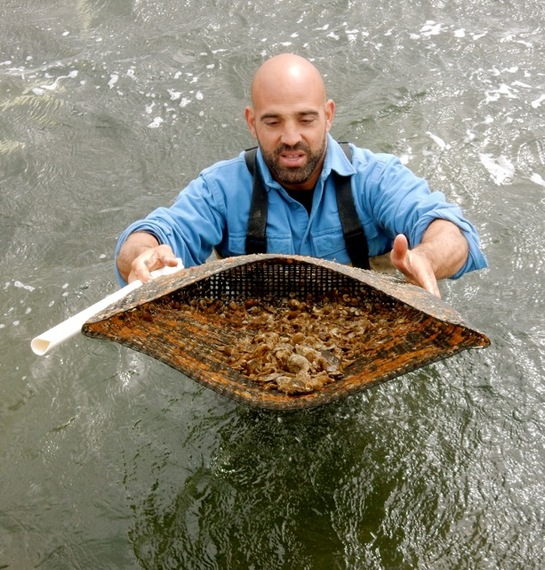 3. Perry Raso, Oyster Farmer. Owner, Matunuck Oyster Farm and Bar. South Kingstown. Book a tour of Matunuck Oyster Farm in South Kingstown, a 30-minute drive up the coast from Watch Hill. Oyster farmer, Perry Raso, comes across as a humble fisherman, but with a command of public speaking and a Masters in Aquaculture, he's become a spokesperson for green practices in aqua and agriculture, and written up in publications as prestigious as National Geographic. Raso is most at home either in the water tending to his shellfish or on his new organic farm, planted a few years ago on seven acres of his own property around the corner. You'll see both his oyster beds and gardens on a tour that brings you by motorized platform boat around Potter Pond, where Raso and his employees harvest over a million oysters - coveted by top chefs from New York to L.A. - every year. Stay to try these mollusks, harvested fresh from the water, at the smash-hit on-site restaurant, Matunuck Oyster Bar, declared "One of the 21 Best Seafood Restaurants in America" by Timeout.com in 2016.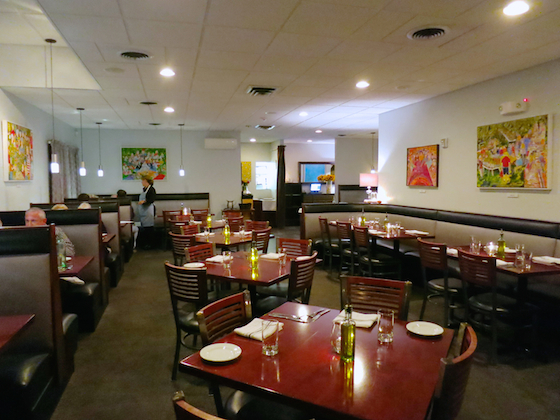 4. Jeannie Rolland, chef/owner, Ella's, Westerly. The ebullient Jeannie Rolland was one of the few chefs to smack down Bobby Flay on his Food Network show, "Beat Bobby Flay," so it's no surprise that her Ella's - a New American restaurant, with French-Asian flare - has been on the lips, hearts, and minds of everyone who has ever had a meal here. There is nothing to detract from the outstanding fare in this candlelit, visually quiet space, where pale grey walls showcase vibrant folk-artsy paintings by New York artist David Black. Rolland and her husband, James, cook each dish from scratch, sourced either locally or from organic farms all over the country - with taste combinations you'll be thinking about for days. Signatures include the perfectly-cooked Miso Salmon on a disc of Toasted Coconut Black Rice with Chili Bok Choy ($25), the decadent Momma's Chicken - buttermilk soaked and duck-fat-fried chicken with yellow corn grits ($26) which James tried to take off the menu to much protest (they ended up keeping it on), oh, and of course the dish that won over Beat Bobby Flay judges - Mussels Frites. Ella's, with fans all over the country, is worth a trip from anywhere.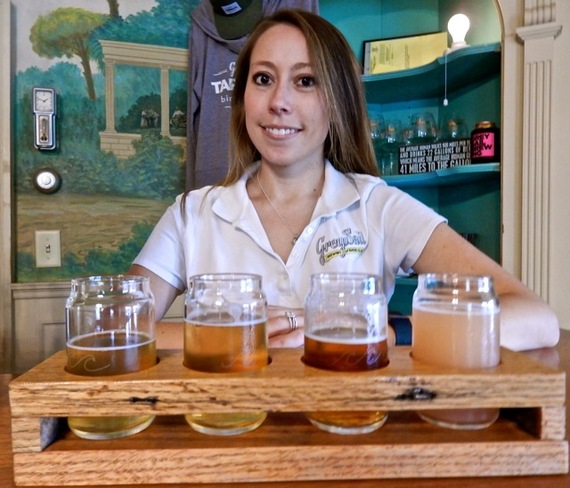 5. GreySail Brewing of Rhode Island, Westerly. GreySail launched its Flagship Cream Ale on November 11, 2011 (11-11-11) in the repurposed Westerly Macaroni Mfg. Co., and as its popularity increased, the brewery was credited with attracting a younger, hipper, year round crowd to Westerly. "People say Westerly is dead in winter, but lots of locals come here year round," says manager Jacq Campbell. Growing fast, GreySail purchased the bright yellow 1934 home next door, built by the owners of Westerly Macaroni Co. opening it in May 2016 as a Tap Room. Leaving historic murals and light fixtures intact, the new tasting room/home consists of a warren of comfortable parlors, living rooms, a Beer Garden outside, and even a dart room, where patrons can hang out, taste beer and play. Despite its fancy digs, the Tap Room is a "proper pub," with 8 craft beers on tap (four GreySail brews, four "guest" brews), and offers flights ($10 for 4 5oz pours) and full pints for $5 and $6. Though Captain's Daughter Double IPA put GreySail on the map, other beers, like Flying Jenny Extra Pale Ale, Great Ketch India Pale Lager and Pour Judgment (made exclusively for Pour Judgment Pub in Newport), are gaining favor.