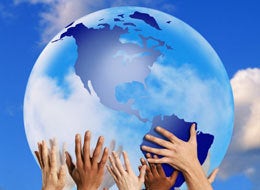 "A joke is a very serious thing," Winston Churchill once said. And this legendary politician had it right: Comedy is one influential tool, often a telling indicator of the undercurrent of a common view point.
A joke can be a harmless way of self depreciation--or a lesson taught with precision. It can also be a powerful weapon. All of the five comics below arguably give a negative jab to the green movement--but does that makes them less green?
These comics also indirectly warn us about the bandwagon, the clan of uncommitted green hopefuls that planted a tree or two or bought a shiny green product on the rack...and continued to fly private jets to the Amazon deforestation party.
The fact is, for any kind of positive global environmental change, we need a watchdog. And, frankly, the pro environment comics we came across are just not all that funny.
The five comic writers below give us a nice kick in the pants.
1. The Planting a Few Trees Doesn't Change Driving a Gas Guzzling SUV Comic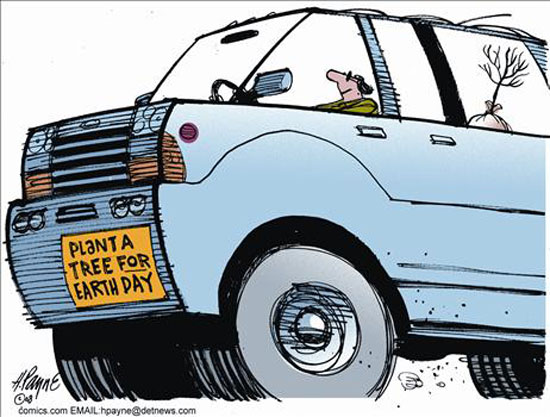 2. The Less Toilet Paper is Not the Best Green Decision to Make Comic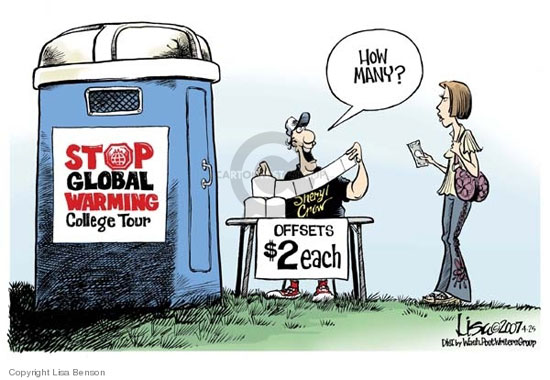 3. The "Green" Celebrity Who Flies a Private Plane Comic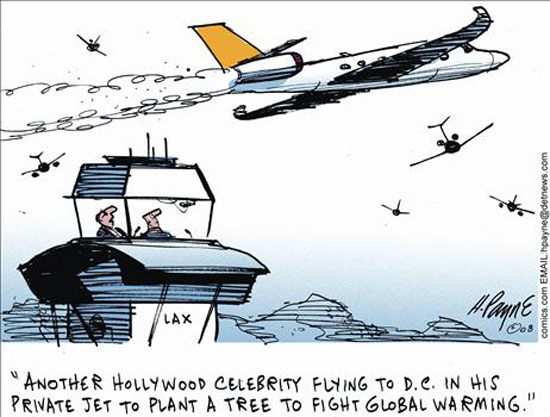 4. The Setting Arbitrary Pollution Goals Comic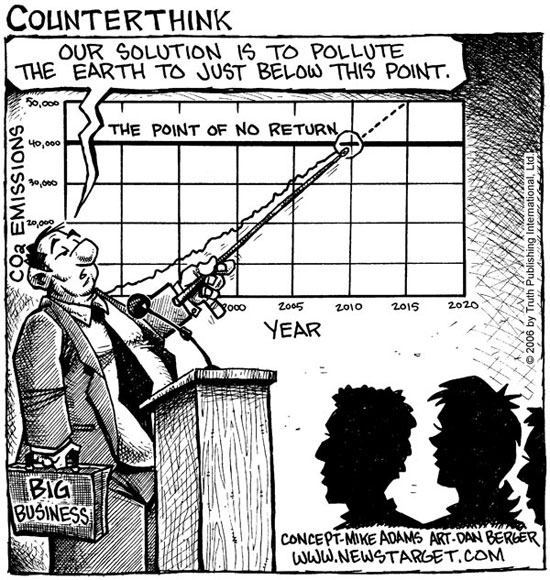 5. The Uneducated Recycling Moron Comic


Calling all HuffPost superfans!
Sign up for membership to become a founding member and help shape HuffPost's next chapter