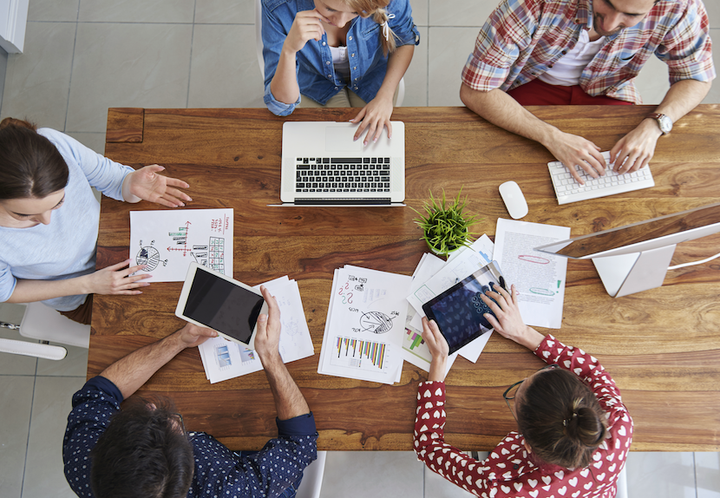 In today's technological age, the foundation for successful marketing has undergone a complete update. In our current market, the core of great marketing starts with great content. In fact, the majority of today's marketing companies use content for their marketing efforts.
However, just because a majority of marketing pros rely on content, it doesn't mean that this content is always the best quality and poor quality can lead to poor results. The good news is, there are things that any person can do in order to become a more successful content creator and ensure that every piece they deliver is meticulously designed to deliver the best results possible.
In an age where content and marketing go hand-in-hand, fine-tuning and perfecting the content creation process is paramount to your success. As any proficient content expert will tell you, crafting compelling and informative content isn't always as simple as it sounds and becoming great at content creation isn't something that happens overnight. It takes hard work, consistent effort and the right daily habits.
Add these habits into your routine, put in the work and before you know it you can transform from an average content creator to a truly successful expert in this field.
The more you read, the more knowledge you will have to use to your advantage. Carve out 30 minutes a day for reading. Read about what is going on in your field, in the news and in the world around you. Never forget that knowledge is power and you never know when that knowledge will be able to come into play. This is one of the best ways for content experts to discover new trends that are emerging, and as every successful content creator knows, the quicker you can jump on emerging trends, the more of an edge you can have on your competition.
What differentiates average content from great content? Great writing. If you want to start delivering better content, then you need to be a better writer, and this begins with you writing each and every day. You need to work writing into your daily routine so you can start perfecting your style, establishing your voice and becoming a more prolific and efficient writer. Even if you aren't necessarily writing content for your marketing efforts every day, you should be creating polished pieces every day to help hone your skills.
There are so many great perks of networking, in a variety of different fields. While most people associate networking with fields such as entrepreneurship and marketing , great content creators know that it is just as important in their line of work. You never know when the right connections are going to come in handy or present you with new opportunities. Start practicing your networking skills every day. Start online with the main social networks, it is a great place to start and a great way to ease into face-to-face networking. Dedicate time every day towards networking in order to start making the connections you need and feeling more comfortable with creating these networks.
4. Look at Others For Inspiration
When you are responsible for creating quality content, you can't just rely on your own skills, insight and creativity. You need to pull knowledge from a variety of sources in order to be the best content creator possible. Look to others in the market, reach out and ask them questions, or simply follow the approach they take to content marketing. Spend time every day looking at what the best in content marketing are doing so you can add to your own talents and experiences with the knowledge of others.
5. Second-Guess Your Value
One of the biggest differences between average content marketers and successful content marketers is that successful content marketers focus on creating content that adds value to their readers. If you want to take your content marketing skills to the next level, then you need to get in the habit of taking the time to second-guess your own work. Be mindful of the work you are doin and after you've created something, stop and ask yourself "does this really bring value?" If you can't honestly answer that it does, then it may be time to re-evaluate what you are putting out there.
Popular in the Community