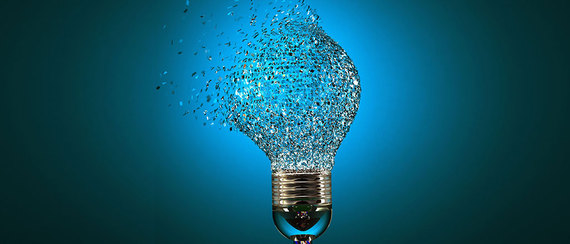 For the past few weeks I have been exploring some themes around innovation (in the post for why failure is a competitive advantage and the post that talks about how to turn failure into a competitive advantage), and I wanted to continue on that track by highlighting a few examples of companies that have internal incubator or "lab" programs. The goal of all of these programs is to: encourage employees to come up with ideas, give employees the opportunity to pitch their ideas, provide experimental capital to employees, test ideas, and then replicate the successful ones. Many companies are now starting to focus on developing various types of cross-organizational innovation programs, and in some cases, these programs have been going on for years. Here are just a few that I wanted to highlight.
Not many people know that ATT has a program called the Foundry, which is designed to accelerate innovation. They have developed several centers with a $100 million investment where employees basically get a chance to experiment with pretty much anything they want. One of their goals is to shorten the innovation life-cycle for products or services that might take two years to launch to under six months to launch. From what I was told, employees at ATT have the opportunity to come up with an idea and then pitch it in a meeting of executives just like an entrepreneur looking for funding would pitch VCs. Products from the Foundry include "Cascade" which allows you to send and receive text messages from any connected car, home automation and security solutions, smart trashcans, and more.
I wrote a whole article on the Adobe Kickstart initiative where any employee within the company can sign up for a two-day innovation workshop during which they are given a pre-paid $1,000 credit card to test out an idea and build a prototype. Then employees pitch their prototypes to executives in order to get funding to take it to the next level. If just one executive says "yes" to a prototype then the project gets to go to the next level of funding and testing.
Once a quarter any employee at the company can come up with an idea, put together a team, and pitch an idea to an executive team. If the project is approved, the team then gets to spend up to three months turning that idea into an actual product or service. These ideas can be anything from internal tools to HR programs to technology improvements. The goal here, again, is to give employees a chance to get their ideas and their voices heard; and to make it easy for anyone to be able to turn an idea into a reality.
An 80,000 person+ appliance manufacturer doesn't exactly scream out innovation -- or does it? Whirlpool has developed an absolutely fascinating approach to innovation. They say that most of their ideas come from structured ideation sessions, but at the same time, they open up the idea process to absolutely any employee who wants to contribute something. Employees follow a specific ideation process that is as follows: idea generation, basic business case formation, competition for the development of the idea, testing and experimentation, and finally, large-scale commercialization. In addition to structured idea sessions, Whirlpool has deployed technologies that allow any employee to submit an idea.
This was originally developed in 2008, but has since evolved quite a bit. The goal of the program is to, again, allow any employee within the company to submit an idea. Idea boxes basically match up employees with idea-to-innovation managers who see needs in particular areas within the company. Employee ideas are voted and commented on before innovation managers decide which ones will be implemented across the company. An internal team called "Innova" also acts as an internal venture funding group that provides start-up capital to employees who have promising projects.
Popular in the Community