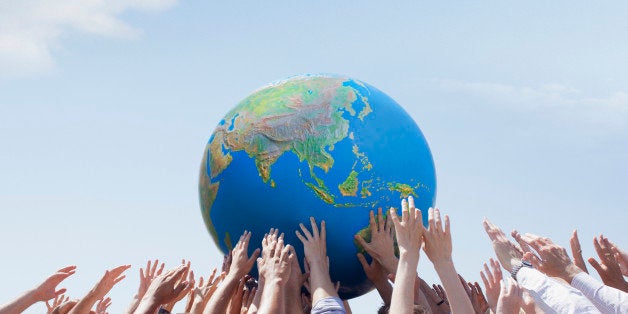 Speaking from my experience as a former corporate recruiter, I can confidently say that while book smarts may impress employers, it's a candidate's impeccable soft skills, emotional intelligence and unique experiences that ultimately push them into the "yes" pile. Can they play well with others? Can they speak eloquently with clients during lunch meetings? Do they have global experience to tap into and can they see the bigger picture?
You may be wondering, "How can employers expect me to have all these skills fresh out of college?" Enter the gap year. As many college graduates inevitably decide to postpone joining the "Real World," there are several options they should consider. And in case you're wondering if forgoing that year of work experience will "look bad" to future employers, the answer, at least for me, is "no." As long as you're not spending the time on your parents' couch, a gap year can provide an unparalleled, enriching experience outside of the classroom. The key is to do something valuable with your time, and then highlighting this experience on your resume and during interviews. If asked, "Can you give me an example of a time you handled a difficult situation?" for example, you can share an anecdote about your experience assimilating into a foreign culture, or how you turned a problematic situation around while volunteering in a remote place. All of these life experiences add value and depth to your overall candidacy. Here are five ways to successfully approach your gap year:
1.Take the "traditional" year abroad. Gap years originated in the UK in the 1970s as an option for students' standard seven to eight month gap between high school finals and the start of their collegiate years. Many students take the time to backpack internationally. Across the pond in the U.S., we view it as the full year after college graduation. In either case, taking the time to travel allows you to immerse yourself in different cultures and viewpoints, which will not only teach you about how the world works, but also about yourself. As Christina Schoefer writes, "There's something about feeling out of place in a strange city, about falling in love and breaking up in a foreign language, about sitting in a train station with no idea where to go next--it makes you see yourself in a larger context."
2.Join the Peace Corps. First launched 55 years ago, this volunteer program is still going strong; close to 220,000 Americans have served in the Peace Corps in 140 countries. Volunteers to The Peace Corps work with governments, schools, non-profit organizations, NGOs and entrepreneurs on projects spanning a variety of verticals - from education and business to information technology and the environment. Technically, the gap-year in this case is plural - the initial Peace Corps program entails 24 months of service promoting world peace and friendship, followed by the option to extend your service.
3.Participate in Projects Abroad. Another volunteer program, Projects Abroad, sends people on a variety of service projects and internships overseas. While they accept participants as young as 16, many projects run year-round and are available for two weeks or longer. According to their website, most projects range from four to 12 weeks long, and volunteers are typically between 18 and 25-years-old.
4.Sign-up for the Global Volunteer Network. Sure, this organization is headquartered in New Zealand, but don't let the location fool you -- they place volunteers of all nationalities in community projects across the globe. According to their site, the Network gets the majority of their volunteers from English speaking countries like the U.S. Assignments range from one week to six months, and they've placed over 20,000 volunteers into 93 projects in the past 14 years.
5.Take a semester at sea. Voyages organized by this company span between 20 and 90 days on their two vessels. According to their site, most students come from the U.S. and range from 17 to 23-years-old. In addition to traveling, current students receive college credits for their work and everyone aboard can become certified in skipper and crew training, scuba and sailing.
Graduating from high school and taking the next big step toward college can be daunting, so a growing number of students are choosing to take a gap year to focus on personal growth. Whether you spend a year traveling, volunteering or working, we'd love to share your story. If you'd like to contribute a text or video piece, please email gapyear@huffingtonpost.com and tell us all about your experience.
Related
Popular in the Community